Prices at Harcourts' auctions started at $332,500 in Hamilton, $500,000 in Auckland, $340,000 in Taupo and $440,000 in Wellington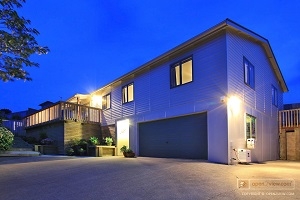 Auction proved to a be a popular way of selling sections in a residential subdivision just outside of Hamilton last week, with Harcourts auctioning 10 sections in the Parklands Estate development and selling seven of them at prices ranging from $430,000 to $477,000, while a home unit in Melville went for $332,500.
There was also a flurry of auction activity at Harcourts' Taupo office, where seven homes were offered for sale by auction and four were sold, with prices ranging from $340,000 to $610,000.
Auctions are also growing in popularity in the Wellington region where Harcourts auctioned 15 homes last week, selling nine at prices that ranged from $440,000 for a three bedroom house in Whitby to $2.06 million for a four bedroom apartment in Te Aro.
In Auckland Harcourts auctioned 61 homes and sold 29 of them, giving a clearance rate of 48%.
Prices ranged from $500,000 for a two bedroom apartment in Browns Bay on the North Shore to $3.435 for a house on Riddell Rd in Saint Heliers Bay.
The results of Harcourts auctions in most parts of the country except the Bay of Plenty can be viewed on our Auctions/Sales Results page, which provides a photograph and description of each property including those that didn't sell, and the prices achieved on those that were sold.
You can receive all of our property articles automatically by subscribing to our free email Property Newsletter. This will deliver all of our property-related articles, including auction results and interest rate updates, directly to your in-box 3-5 times a week. We don't share your details with third parties and you can unsubscribe at any time. To subscribe just click on this link, scroll down to "Property email newsletter"and enter your email address.