House prices need to remain stable while tens of thousands of new houses come on-stream, Labour Party leader Andrew Little says; Defends $600,000 Kiwibuild price as affordable in Auckland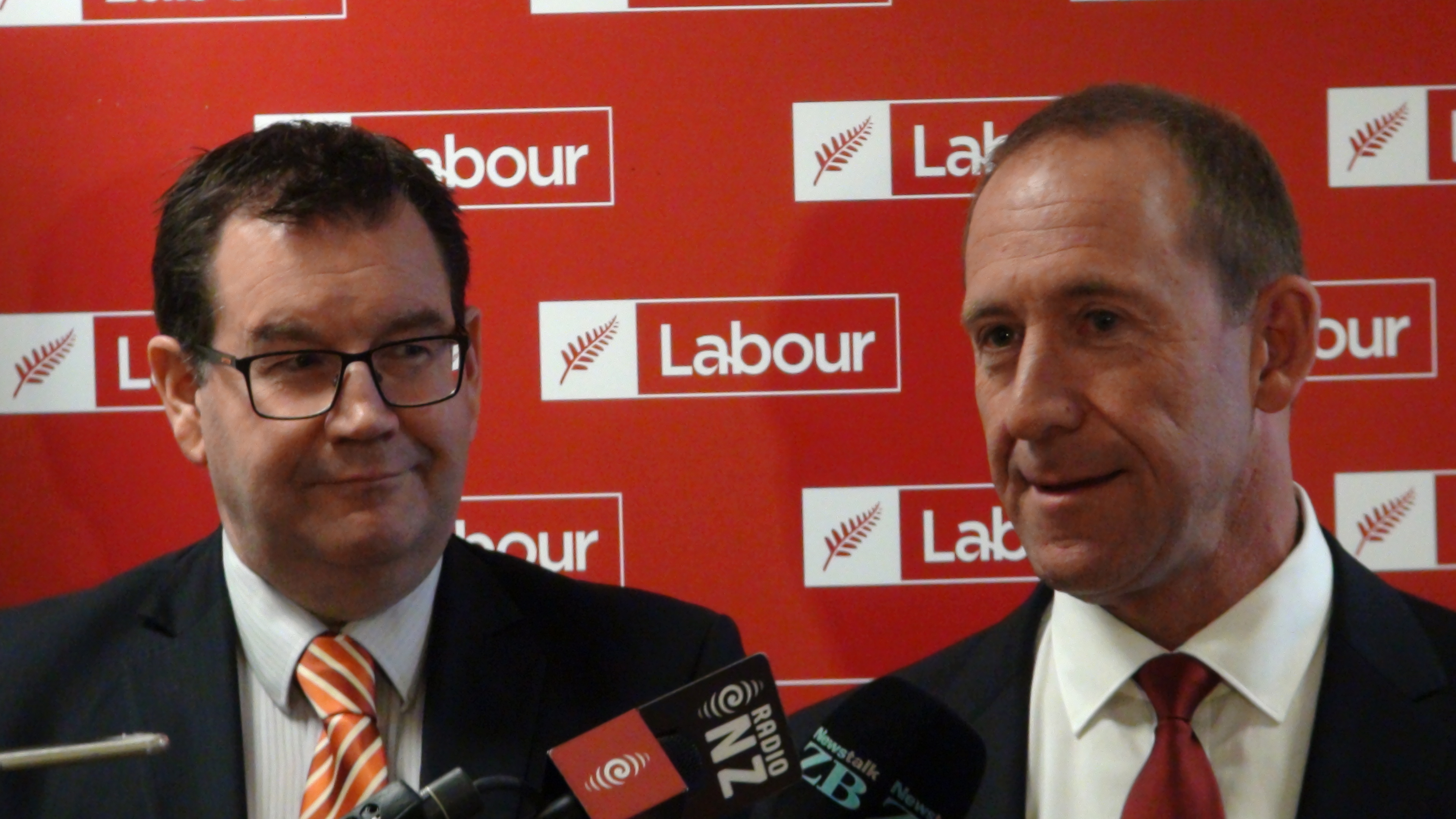 The "massive" shortage of housing in New Zealand needs to be eradicated without house prices falling, Labour Party leader Andrew Little has said. Prices need to remain steady while tens of thousands of new houses come on-stream over coming years, he said.
Amongst those new properties, Labour's 10-year Kiwibuild policy for 100,000 new homes priced between $550,000 and $600,000 would help increase the supply of more affordable housing.
Speaking to media in Parliament on Tuesday about the need for more affordable housing, Little was asked whether he welcomed the recent drop in Auckland valuations. "No, I want to see more houses built, and I want to see more New Zealanders getting the chance to own their own home," he said.
"We have a massive, massive shortage in housing. Property markets go up and down. It's (price change) not a solution to the problem. We simply have tens of thousands of houses less than what we need to accommodate the population that we've got here," Little said.
"There is no answer to our housing crisis other than more houses. A lot of those will be own-your-own homes, some will be social housing, many of which will be owned and developed by Housing New Zealand. That's the only answer you've got to a housing crisis [and] a chronic shortage of housing."
'Build more bloody houses'
Interest.co.nz put to him that one way to improve housing affordability was that house prices dropped, rather than incomes rising.
"Falling house prices doesn't add a single extra house in a market to a market that is at least 60,000 houses short of what we've got," Little replied.
"You don't have to study Econ 101 to know that when you've got X population and we're 60,000 houses short, just trying to manipulate the prices of existing houses, isn't going to provide that 60,000 extra houses," he said.
"There's only one answer to the housing crisis, and that is build more bloody houses. That's what we're going to do."
The follow-up from Interest.co.nz was that Econ 101 would imply that increasing the supply of housing could put downward pressure on prices.
"It adds to the houses available to the people who can't get in them," Little replied.
"We have chronic overcrowding problems in housing in New Zealand. We talk about the homelessness problem. Most of the homeless in New Zealand are in houses. They're just overcrowded houses because we don't have enough houses. That's what we need to do.
"Having the right number of houses, or closer to it, stabilises prices, it doesn't collapse prices."
'We need stable house prices'
Labour's policy requiring non-residents to build a new house if they wished to own one in New Zealand would help dampen speculation in the market, Little said. Likewise, changes around the bright line test and getting rid of negative gearing would help.
"There are some people who clearly have an advantage in the housing market. It's not fair to first home buyers any more. It is speculators who have assets behind them and leverage, and they are hiking the prices of houses," Little said.
"We are in an unusual situation where the level of house price growth is as excessive as it is, and it is a responsible thing for government to do to say, 'we've got to control house price growth, we need stable house prices.'
"They do it in Germany, they do it in other countries, we can do it here. What sits at the core of the problem is the fact that we have way too few houses to accommodate the population that we've got now," he said.
$600,000 Kiwibuild home more affordable in Auckland than currently
Another question from the media pack was that if 60,000 houses were added to the nation's housing stock and the average house price in Auckland stays at $1 million, how would that help solve affordability?
"Because the houses that we will build as part of our Kiwibuild, will not be priced at $1 million, they'll be considerably below that. They will be affordable houses to first home buyers," Little said.
A large proportion of the Kiwibuild price would be based on the price of land. "There are economies of scale we can get with long-term supply commitments from building materials suppliers for a long-term building contract," he said.
"But that is what we think we can achieve. It sounds expensive, for example if you're living in Nightcaps, but if you're living in Auckland that is a better price than you're getting at the moment."
The Kiwibuild policy would create a first home buyer market where people were required to sign up to live in a Kiwibuild house for at least five years. Buyers would be tested on whether they had already owned a property.
The land registration system could be used to track whether people had on-sold Kiwibuild homes before their time was up, and a top-up fine potentially added, although there would always be exceptions, Little said.
On whether a Kiwibuild house would have to be on-sold to another first home buyer, Little said the fullness of the policy would come in time, with the broad brush of it having been laid out already; "We are continuing to refine things."
"What we are totally committed to is addressing the massive and chronic shortfall in housing in New Zealand and particularly for first home buyers," he said.
Meanwhile, Kiwibuild would require roughly a three-year ramp up period before building hits full steam.
"There will be affordable homes built over that time. But in terms of 'full steam ahead' it would take us a while. Part of it is getting workforce in place, getting the supply agreements in place, getting the land released, working with private property developers, councils, Iwi, whoever, to get all that in place."