Finance Minister Joyce says govt concerned about young people's ability to save for a house deposit while being hit by 48k tax threshold and student loan repayments; Prods Auckland Council on transport spending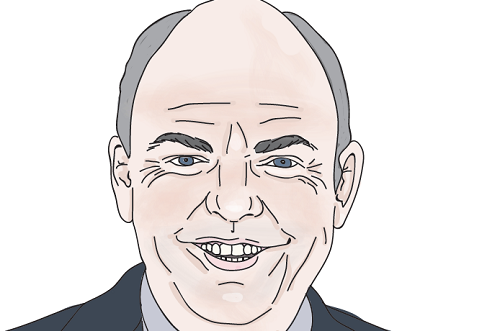 The National-led government is concerned about young people's ability to save for a house deposit while potentially being hit with the $48k 30% tax rate at the same time as having to pay off their student loans, Finance Minister Steven Joyce has said.
Joyce made the comment on TV3's The Nation over the weekend as he discussed the potential for altering the $48k threshold.
Meanwhile, he also kicked off the government's election year 'encouragement' of Auckland City Council to re-prioritise spending towards transport infrastructure, putting the heat on the Super City's Labour Mayor Phil Goff.
Joyce called out Auckland Councillors for "looking at actually reducing their expenditure on transport over the next few years." Central government in the meantime was set to contribute "a greater proportion than our share."
Tax cuts? 'We worry about whether young people can save for a house deposit'
Looking to the 25 May Budget, Joyce said he would be constrained in what he could do this year regarding the size of the Budget. He was coy on what the government would do with tax settings, but did indicate that it would at least target tax bracket creep.
It would be important to ensure that someone who moved from part- to full-time work was not hit with a higher marginal tax rate due to family tax credits falling, in a way that would be "hardly worth it" to take on so much extra work.
"I'm very keen to see us make that tax system work more clearly for people that, when they add another hour's work they can see that they're actually getting significant benefit back in their own pocket," he said.
On the $48,000 tax threshold, he said he would like to tackle that "one day" although whether it could be this year was still in the "maybe" basket.
"If you look at that $48k rate, it's interesting because the median wage has been growing in New Zealand and the median wage is now $48k. The average wage is now $55k. So, somebody who hits the median wage is on 30c in the dollar at that point."
If that person was also paying off a student loan at 12 cents in the dollar, this would effectively shift their rate to 42 cents in the dollar.
"And we rightly worry about whether young people can save for a house, so we do have to worry about those thresholds."
Auckland transport
Meanwhile, Joyce upped the pressure on Auckland City Council to reprioritise spending toward transport infrastructure.
"You've got the central government, which includes taxpayers everywhere else over the country, putting more money in. And it looks like, on the face of it, a bit of a lower contribution by Auckland Council," Joyce said.
"So, it's really important that Auckland Council…look really closely at that transport spend and ask themselves, is that a big enough part of their budget?"
Council revenue from rates and other investments had risen from $3.5bn two years ago to $4bn this year, Joyce said. "The same time…they're proposing to reduce the amount they're spending on transport. Now, just like any government, central or local, it's all about how you prioritise your expenditure."
Central government was calling on the council to maintain its transport spend, Joyce said. He also poured further cold water on Goff's position for a regional fuel tax to help pay for increased transport infrastructure spending.
"It's not about increasing rates, it's about how you spend the rates you've got," Joyce said. Costs over the next few years should only be in the range of "a few hundred million", he said. "They can certainly afford that. The question is, are they going to make that step in their budget?"
"Central government spend is getting bigger, and currently, local government spend is getting smaller. And I'm scratching my head on that."
It was still "wait and see" on how much of the Auckland Central Rail Loop funding would be earmarked from central government in the 25 May Budget. Asked whether government would stick to a commitment to finance half of the project no matter what the price tag ended up at, Joyce said an expected spending range would be provided in the Budget, although it was too early to give more exact details as tenders were not yet in.
'NZ performing well - that's why people are coming here'
Joyce said the economy was performing well – better than most other OECD countries. Barring one quarter, New Zealand had experienced six years of economic growth, he said. Treasury and Reserve Bank projections were indicating another four years of growth, which would mean one of the longest expansionary periods since World War Two, he said.
Put to him that GDP per capita was only growing at about 1%, Joyce responded that the variable "goes up and down over time." He referenced Real Gross National Disposable Income was growing at 2.5%, and that overall GDP growth was at about 3-3.5%. "It all depends on how you cut the cake up."
On jobs growth, Joyce referenced New Zealand's "rate of employment" of nearly 70% as the second highest in the developed world. Meanwhile, 75% of the workforce was in full-time work, versus 64% in Australia.
"That's why we're getting so many people wanting to live over here rather than in Australia," he said.