Nick Smith says housing affordability is in the eye of the beholder; Defends government's track record on Auckland affordable housing supply; Says can't regulate prices in SHA developments, despite desire for 10% affordable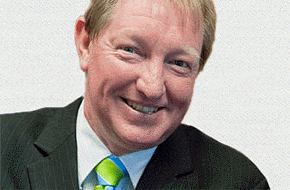 Nick Smith has defended the government's track record on boosting Auckland's affordable housing supply, while admitting affordability levels in the city are not at satisfactory levels.
The Building and Construction Minister was speaking on Radio NZ about a story that despite the Auckland Housing Accord stipulating 10% of any Special Housing Area development must be 'affordable', the Council didn't in fact have any figures or idea of what prices these houses had been sold for – or whether the houses had even been built.
Smith said the purpose of the SHAs was primarily focussed on increasing supply in Auckland, not on regulating prices of the houses built. "The Productivity Commission, the independent hearings panel and the Auckland Council all concluded that trying to regulate house prices through the resource consenting process was a nonsense," he said.
It was put to Smith that a key purpose of the Accord was increased affordability and greater access to housing for first home buyers. Smith sought to argue that housing affordability had improved in Auckland over the past 12 months, basing his comments on the Massey University measure of affordability.
The Massey measure is based on median house prices. Other measures, such as Interest.co.nz's first home buyer Home Loan Affordability Report and the government's own Housing Affordability Measure (HAM), recognise first home buyers typically don't buy a median-priced home – or at least shouldn't be needing to.
Interest.co.nz's measure for Auckland first home buyers shows in May 2017 it would take 45.2% of a 25-29 year-old couple's take home pay to service a mortgage on a lower-quartile house, compared to 40.3% in May 2016.
The government's HAM measure is 18 months out of date, but for what it's worth, it showed that between 2013 and mid-2015, affordability for first home buyers in Auckland "steadily worsened."
The definition of affordable housing was "very much in the eyes of the beholder," Smith said. "Obviously, someone has bought the 4,751 new homes consented in those Special Housing Areas." He then seemed to acknowledge that 30% of sales had been to investors. This did not mean the policy had failed.
"What you're saying is affordability is the key. We know from Massey University's independent index there has been a substantial improvement in affordability in the last 12 months. We know the purpose of the Accord was to increase housing supply. In May, we consented more houses, in the month of May than any year in 40 years. Now it is increasing supply, it is increasing affordability."
"I cannot be a miracle man. We've had six straight years of increased housing construction in Auckland. There's never been before six straight years. You cannot grow a sector at about more than 20% per year. Now the May figures are 20% up on last year."
Auckland was set to deliver on its required 13,000 new houses per year by the end of 2018/early 2019, Smith argued. "Here's the other part. Radio New Zealand is repeatedly running stories about the issues of quality. So, my challenge as Minister of Building and Construction is not only to open that pipeline as rapidly as I can to get new houses built, but to also ensure that they are of quality.
"There's no question that the construction sector is booming and that it is creaking a bit in terms of the pace of new house construction that's going on, and that pace has only been achieved because we've had Special Housing Areas that have opened up new land for supply," he said.
Back on why the Council could not figure out whether 10% of the SHA houses did fall under the affordable category, Smith said the provision was included due to the insistence of then-Mayor Len Brown. "The government's position always was that trying to regulate a house price, through the RMA, was always going to not succeed."
"When the unitary plan superseded the Special Housing Areas in October last year, those requirements for statutory declarations were dropped, because the evidence was that those mechanisms do not work," he said.
"In respect of when the government owns the land, like at Hobsonville or Weymouth, the Government can absolutely determine what the price point [is] of those houses [that] are being sold. But in private subdivisions, the government never has, and the Council never has actually known the prices of which homes are sold," Smith said.
"Am I satisfied with the level of affordability of housing in Auckland? No I am not. What I'm encouraged by is that affordability has improved over the last 12 months as incomes have grown, as interest rates have remained flat and house prices in Auckland are at last – the heat's coming off as we've seen over the last nine months. And we're seeing record levels of construction. It's headed in the right direction."
A significant supply success
Smith had earlier argued the SHA policy had been a significant success in boosting Auckland housing supply. The government's input on the Housing Supply Accord had always been about unlocking the supply of land.
"We now have 4,751 homes consented in Special Housing Areas. A third of the new houses being built in Auckland right now are in Special Housing Areas. That is, if we did not have that mechanism, we'd have 3,000 a year fewer homes being built. And that is why it has been a significant success in what it set out to do, and that was to provide access for more land than had previously been choked," he said.