Motu working paper argues high rise apartment developers could be forced to pay for blocking neighbouring homes' sunlight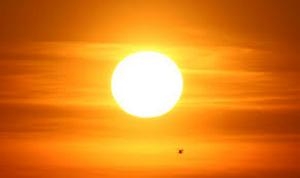 By Gareth Vaughan
The Motu economic and public policy research institute has done a study into the impact of sunshine hours on house prices and suggests it could be used to help price the impact of new apartment developments on neighbouring homes.
The Motu working paper Valuing Sunshine argues each extra hour of sunlight received per day by a house, on average through the year, leads to a 2.4% increase in that house's price.
"This estimate remains virtually constant when we test sunlight across seasons and suburb types, and interact its value with elevation and viewspan," the authors David Fleming, Arthur Grimes, Laurent Lebreton, David Mare and Peter Nunns says.
They note that the intensification of cities can lead to "urban canyons" or other types of overshadowing by neighbouring buildings, thus reducing sunlight exposure for existing homes. At a local government policy level, therefore, the Motu team suggests their estimates could be used to facilitate price-based instruments rather than regulatory restrictions to deal with overshadowing caused by new developments.
"For instance, consider a new multi-storey development that will block three hours of direct sunlight exposure per day, on average across the year, on two houses, each valued at $1,000,000. The resulting loss in value to the house owners is in the order of $144,000. Instead of regulating building heights or the site envelope for the new development, the developer could be required to reimburse each house owner $72,000."
"In return, the developer would be otherwise unrestricted, for sunlight purposes, in the nature of development. If the development cannot bear the $144,000, then the efficient outcome is that the development does not proceed. Conversely, if the development can bear that sum, then the socially optimal outcome is for the development to occur and, from an equity perspective, the neighbours are compensated for their loss of sunlight exposure," the Motu paper suggests.
"Developers themselves could also make use of this new information. In deciding how much to bid for land on which to develop, a developer must estimate the sale price of the ultimate property. Knowing whether the dwelling on a site will receive full-day sun or only limited sun exposure will assist the process for the developer of bidding for the underlying land."
The Motu authors say no previous study they're aware of in "urban economics literature" estimates the value house buyers place on sunlight when buying a property. The paper is based on more than 5,000 observations on house sales in Wellington, where the authors note neighbouring houses demonstrate "considerable variation" in direct sunlight hours due to hills and valleys and man-made features such as buildings. Data was provided by the Real Estate Institute of New Zealand covering sales between January 2008 and December 2014.
Sunlight data in the housing sample used by Motu showed the average house received 8.7 hours of sunlight per day, on average, over a year. However, some houses received as little as 3.7 hours of sunlight on average, and some received more than 11 hours.
Results, Motu says, showed that regardless of the suburbs where buyers choose to locate, after controlling for neighbourhood characteristics and house attributes, people are "still willing to pay a premium of around 2.4% of the total house value, on average, for an extra daily hour of sunlight across the year."
The authors note their 2.4% estimate of value is context-specific.
"Elsewhere, the value may be higher or lower depending on factors such as climate, topography, city size and incomes. Nevertheless, our approach can be replicated in studies for other cities to help price the value of sunlight in those settings."
"It is not just our valuation estimates and techniques that may be of use to regulatory authorities and other agents. We show that it is a straightforward task to calculate accurate sunshine exposures for individual dwellings across a city. Information is required only on the building envelope and on natural features. With the ability to calculate sunshine exposures, and the value placed on those exposures, the policy apparatus for dealing with sunlight issues in an urban setting can henceforth be shifted from a regulatory to a price-based approach," Motu says.
*This article was first published in our email for paying subscribers early on Wednesday morning. See here for more details and how to subscribe.