Number of residential building consents issued in July down compared to last year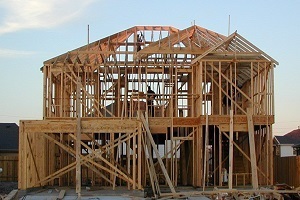 There's been a 7.9% increase in the number of residential building consents issued in July compared to June.
However compared to July last year, the number's down by 1.7%.
According to Statistics New Zealand, consents were issued for 2,762 new dwellings in July, compared to 2,560 in June and 2,811 in July last year.
Residential consent numbers now look to be flat-lining at just over 30,000 per annum, after steadily increasing from a 2011 trough.
Looking at Auckland, the number of residential building consents issued in July fell by 313, or 29%, compared to last year. This was the greatest fall of all the regions in New Zealand.
While 774 consents were issued, Stats NZ data indicates 1,230 new homes need to be built in the region each month to keep up with population growth.
Auckland's numbers are quite volatile because almost half the homes consented were in multi-unit projects. On average, the region consents over 800 new homes a month.
Otago experienced the largest increase in activity, with 114 or 68% more building consents issued in July 2017, compared to July 2016.
The push up to 282 was driven by a spike in consents for apartments in Queenstown.
Meanwhile at 260, the number of residential building consents issued in the Bay of Plenty was the highest it has been since August 2006, and the third highest since at least 2002 when interest.co.nz started collecting this data.
The total value of new dwelling consents issued across the country bounced back up to $1.018 billion, from $917 million in June and $895 million in July last year.
Flat-lining
Of the 2,762 new homes consented in July, 1,900 were stand-alone houses, 367 were apartments, 145 were retirement village units and 350 were townhouses or units.
ASB economists say: "Residential issuance has effectively flat-lined over the last few months and is still running short of what is needed to meet current population growth, let alone to alleviate dwelling shortages in Auckland, Wellington and Queenstown.
"There are a number of potential catalysts, including capacity constraints in the construction sector, rising mortgage interest rates, growing election uncertainty, and the slowing housing markets. The jury is out on when the positive upward trend will reassert itself."
Westpac senior economist Satish Ranchhod maintains these constraints will see a period of "subdued construction growth", even though "there is still a large pipeline of planned work".
"The concern is that a softening housing market will tip the balance more in favour of buying existing dwellings rather than building," ASB economists add.
Turning to the commercial building sector, the value of non-residential building consents issued in July rose to $576 million, from $451 in June. However the value was down from $614 million in July last year.
Ranchhod says: "There is a large amount of work planned over the coming years. However, at least for now, we are seeing some signs that non-residential construction activity is levelling off."