Labour Party leader Ardern maintains stance that existing house values shouldn't drop as KiwiBuild increases supply of cheaper homes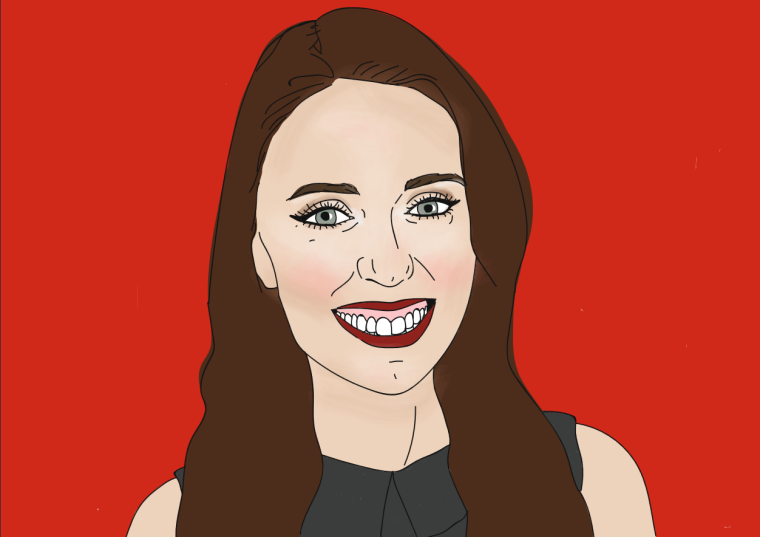 By Alex Tarrant
Labour Party leader Jacinda Ardern is maintaining the stance that ramping up building rates of more affordable housing by way of Labour's KiwiBuild policy won't necessarily impact values of existing properties.
"People keep looking to their own values, but actually you can bring in affordable housing without having that strong dent in peoples' values," she said on Radio NZ's Nine to Noon show while being interviewed by Kathryn Ryan.
Like National leader Bill English's interview on Wednesday, Ryan's piece with Ardern was possibly the toughest the Labour Party leader has faced this campaign. Below is the section on Labour's housing policy, and on the proposal to set up another Tax Working Group.
Building cheaper houses
Ryan put to Ardern that the median house price in Auckland was now over 10 times the median income. What would Labour do to alleviate pressure in the housing market.
Ardern said it was clear the Auckland housing market had failed, and that there was need for intervention. Building affordable houses had to be the go-to now for a government. She herself raised that this had led to people asking what this would do to existing values.
"Actually, part of the problem is that we don't have enough homes being built in that affordable range," she said, adding the average being built in Auckland was closer to 200 square metres, whereas it was 100 square metre starter homes that were required more.
"We believe that by building at cost, by having pre-fabricated housing, building at scale, making sure that you're doing centralised planning, by having the Crown involved, we can help bring down those costs. We on average are aiming for homes [at] $400,000-600,000," Ardern said.
So why isn't everyone doing it now if it were that straightforward, Ryan asked. She put to Ardern that government's housing construction pipeline report was indicating the industry was at its limits and that new builds couldn't keep up with targets. Wouldn't that affect Labour's KiwiBuild programme?
Ardern said Labour wanted more skilled construction workers entering the industry. Estimates indicated an extra 5,000 people required to help lift build rates. Skilled migrant labour would also be required. There were young people doing pre-trades training already, although she argued there weren't enough apprenticeship places for them.
Ryan put to Ardern that new affordable houses would only stay affordable if new supply kept coming on the market that was sufficient enough – otherwise they would just rise to the market price. This indicated things aren't going to be as straightforward as it sounds.
"It is a complex issue," Ardern replied. She added though that this mean other measures were required on the demand side as well – Labour was talking about foreign speculators and cutting off negative gearing. "Our frustration has been that the government hasn't really tried on any of those measures," she said.
Ardern linked the issue to Labour's forestry policy. "Why aren't we milling in Gisborne and creating those pre-fabricated houses here within New Zealand to try and help get the pace of build that we need?" Labour had set out an ambitious programme because housing was a right.
On demand side measures, Ryan raised the move to extend the bright line test from two to five years. Was that going to deter anybody from buying for capital gain, given how house prices had kept rising after the rule was first imposed?
Ardern said the reason Labour was proposing an extension to five years was because, when it was debated in Parliament, this was what officials had recommended. And this was the reason Ardern took a "political risk" to announce she wanted to do extra work on whether this was far enough.
Ryan asked what rate a potential capital gains tax might be set at – 15%? 33%? That's the question that will be put to Labour's Tax Working Group, Ardern said. Land tax as well? "Nothing that's going to affect the family home."
"My premise going into this was, I want to know what will make the biggest difference on home ownership and lifting those home ownership rates. People want that question on fairness answered as well," she said.
Ryan put to Ardern that National had nine years to answer for, for its time in government. But Labour equally had nine years to come up with a tax policy. Why another tax working group instead of having this pegged down like before previous elections?
Things had changed since Labour's last manifesto, including the introduction of the bright line test, Ardern replied. In part, she had also only had seven weeks in the leadership role. "I knew what I wanted to tackle as leader. What felt really important to me was that home ownership question. I wanted to do that over the next three years in office." But she's also listened to people who were saying they accepted the urgency, but wanted certainty. "So over the course of the campaign I've found a way to balance the two."
Existing valuations
What would success look like in the housing market under a Labour-led government? Ryan asked. Lifting home ownership rates, came the reply. Ryan asked again – given the 10x situation in Auckland, what would success look like if Labour's policies worked?
"Increasing the number of homes that are in the $400,000 to $600,000 bracket does bring that down…" Ardern said. Ryan jumped in – you can't break out parts of the market from each other. Ardern continued that the lower end of the market was where the failure had been, meaning success would be judged there.
"People keep looking to their own values, but actually you can bring in affordable housing without having that strong dent in peoples' values."
Ryan put to her that if someone had bought for $800,000, and then a similar house was now being sold for $500,000, a buyer wouldn't consider the higher priced one. She said that if there were still a shortage of houses, then these affordable ones might rise in value towards the market price once sold by the government.
Ardern said Labour's policy had checks in place, including that for someone looking to sell a KiwiBuild house within a certain timeframe, the government would have the right to bring that back into its stock.
Again, Ryan raised the person who had bought earlier for $800,000 – they were likely to see their value decrease if potential buyers of that home were now offered properties at lower prices. Ardern replied that the KiwiBuild pocket of housing would always remain within the affordable bracket.
"The reason we've taken this intervention, and it is a big intervention to make, is because at the time that my parents bought their home in the 1970s, we had the highest home ownership rates, really, in the developed world. It is within our reach to get back to that place. But we are going to have to do things differently," she said.
But what would it take to get back to that place? Ryan asked. She put comments from economists Don Brash and Arthur Grimes – also former Greens co-leader Metiria Turei – that a 40% decline in house values would be needed to get affordability metrics back into normal territory unless you were to wait decades for incomes to catch up. Was Labour prepared to accept an outright decline in house prices in order to rebalance the situation?
"That is not what our plan and agenda has been built around," Ardern replied. "Our view still is that the market failure has been just that there is not that quantity…" Ryan jumped in: she couldn't just reinvent economics. "I understand what you're saying, but that's where the deficit has been," Ardern said.
"What I do not accept is that, I've sat in front of a Select Committee where Nick Smith's…plans around affordable housing is, simply that you don't create any in that band, you let the market just continue to work the way it's working, people will sell up their affordable homes to take on the new ones that are being built in his affordable housing area, which aren't technically affordable, and we just have a trickle down. That I don't accept," she said.
New Zealand needed to accept we weren't building houses in that range. Part of it was our planning rules, and part of it was no one was building at scale, Ardern said.
Immigration
Part of Labour's criticism over the demand side had been that house building wasn't high enough to cater for immigration growth, Ryan put to Ardern. So, was Labour going to control migrant numbers?
Ardern said Labour's policies would have that impact. They had not created a target number, rather the 20,000 to 30,000 reduction was an estimate of how many fewer people might enter the country every year due to Labour's planned crack down on international education visas for below-Bachelor level qualifications.
At the same time, industries with genuine skill shortages – like construction and aged care – would be allowed to bring in skilled migrant workers just as before, she said.