Cabinet set to discuss mechanisms for foreign house buyer ban, Ardern says; Parker hits out at previous National government over advice on ability to impose stamp duty on foreigners under Korean FTA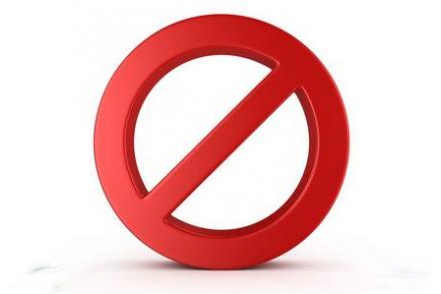 By Alex Tarrant
The new Labour-led Cabinet is today (Tuesday) set to discuss a series of proposals to ban non-resident foreign house buyers. But questions continue to swirl around the government's ability to impose any policy prescription in line with New Zealand's free trade agreements (FTAs).
New Trade Minister David Parker shut up shop on Tuesday morning when asked about renegotiation of New Zealand's FTA with South Korea. And on the Trans Pacific Partnership (TPP) he acknowledged that, because negotiations were at such a late stage, government "won't be able to change everything that we want to change."
Parker and Prime Minister Jacinda Ardern both hit out Tuesday morning against the previous administration for "incorrect" statements about the government's ability to impose a stamp duty on foreign house buyers under the Korean FTA. (Labour already knew they couldn't do so under TPP.)
Regardless, a stamp duty was unlikely to be considered, with Ardern saying it would not tackle the the issue – ie completely blocking out the ability of non-resident foreigners to purchase existing New Zealand housing stock.
"Stamp duty doesn't actually get to the nub of the issue. It uses a different tool to achieve what we're trying to achieve, which can be done much more simply if you use the right mechanism," Ardern said on her way into Labour's caucus meeting Tuesday morning.
Ardern said Cabinet later today will discuss which mechanisms could be used. She said she would talk about that later today if in a position to do so. Asked whether options had been presented by Treasury, she said: "I'll be sharing the outcome after we've had a conversation at Cabinet."
Treasury Secretary Gabs Makhlouf was seen in the Parliamentary precinct Tuesday morning – although it is not known for what purpose. Makhlouf has been known to commission Treasury working papers on key Opposition policies in the past.
'Misled on Korean FTA'
Meanwhile, Parker wasn't talking much on his way into caucus Tuesday morning. Asked by media to elaborate on earlier comments on Radio NZ, he argued the previous National government had mislead Labour on the issue of stamp duty. He walked off when I tried to ask further on stamp duty and other mechanisms to block foreign buyers.
On RNZ Tuesday morning, Parker was asked specifically if he thought he'd be able to renegotiate New Zealand's FTA with South Korea. He replied: "We are dealing with the advice that we have received from officials since we took over, which is inconsistent with some of the statements that we had previously relied upon by National Ministers before they left office."
Parker said some of these statements had been made in Parliament's House of Representatives along the lines that the government could not ban land sales to non-resident South Koreans, but could introduce a stamp duty on them. The statements had turned out to be wrong, he claimed.
Asked whether that meant the agreement would not need to be renegotiated, Parker shut up shop: "I'm not making that call today."
On TPP, Parker said the previous government had tackled two of the four concerns Labour held – around honouring Treaty of Waitangi obligations and Pharmac's operating model. Labour also wanted extra movement however on foreign land and property sales, and on Investor-State Dispute Settlement (ISDS) clauses.
"We've got to fix land. We think it's absolutely abhorrent that New Zealand government would lose the right to control who buys homes in New Zealand from overseas. And we're working up on mechanisms on that," he said.
Asked whether Labour wasn't going to sign TPP unless it got movement on both foreign buyers and ISDS, Parker said he wasn't going to comment on that in the media. "But we've been pretty clear that we've got to make some significant progress around these matters in order to be comfortable signing the agreement."
He acknowledged there were trade benefits from the deal – not as big as if the US were still in it – but still some benefits, particularly from access into Japanese markets.
Asked whether the changes could be made before TPP ratification, Parker said Labour was "pretty good at trade agreements" having landed the China FTA, and with previous Labour Prime Minister Mike Moore heading the World Trade Organisation.
Morning Report host Guyon Espiner put to Parker a Japanese article quoting an official there saying that if exceptions were made for New Zealand alone, then TPP would fall apart. Parker said he hadn't seen the article, but, "I am told by officials that it is late in the negotiation and we won't be able to change everything that we want to change."
That wasn't to say that mechanisms could be used outside the TPP couldn't be used "to fix other things," he said.