Local Government New Zealand keen to work with the new Government as a 'matter of urgency' to find alternative methods of funding new infrastructure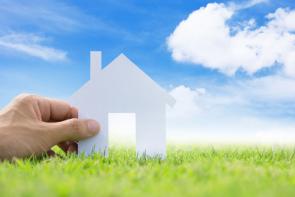 The country's local councils say they are keen to work with the new Government "as a matter of urgency" to find alternative ways of funding growth infrastructure.
The representative body of the councils, Local Government New Zealand says funding growth infrastructure "is the highest priority for councils" and it has welcomed the Government's plans to review local government costs and revenue.
LGNZ's  'Metro Sector' met last Friday, with the mayors and deputy mayors from New Zealand's largest and fastest growing cities discussing the issues.
President of LGNZ Dave Cull says the Government's commitments to reviewing the drivers of local government costs and its revenue base are timely and necessary and with councils preparing long-term plans "swift action" is needed.
"Councils in fast growing areas face serious issues with funding the infrastructure needed to accommodate new residents, such as roads and essential drinking, waste and storm water infrastructure.
"Relying primarily on property rates and the current development contributions regime to fund incredibly expensive new infrastructure for new residents is not sustainable or fair, and many councils are reaching their debt limits. We are looking forward to working with the Government on finding alternative funding methods."
Cull said it was not just big cities that were experiencing  infrastructure issues.
"It is an issue for all councils as growth returns to the regions, in particular for councils with small rating bases needing to upgrade or renew infrastructure."
 He says potential solutions could include further special purpose vehicles to allow councils to borrow off their balance sheets, visitor levies or user-pays systems.
Hamilton City Council mayor Andrew King said 'growth councils', such as Hamilton, were "doing everything they can" to leverage the opportunities presented by growth.
"These opportunities, however, come with a number of challenges, not least the costs of infrastructure to enable growth," King said.
"The ability of individual councils to fund this infrastructure is limited. Councils and the new Government need to collaborate on new funding models so we can build infrastructure for new homes with urgency and ensure a supply of affordable housing. Success will mean councils can better manage the future impact of growth-related costs for our ratepayers."
Auckland deputy mayor Bill Cashmore said there was an "absolute dire need for alternative funding streams for local government infrastructure to be delivered for this long-term plan process".
Mayor of Tauranga Greg Brownless said that as soon as possible alternative funding streams - such as a share of GST needed to be actioned by the new Government to fund critical infrastructure.
Queenstown Lakes mayor Jim Boult called for a contribution from its visitors to help fund key infrastructure used by tourists.
"We've got a massive infrastructure spend in front of us created largely by burgeoning tourism and the district's small ratepayer population needs some form of new model to meet this challenge," Boult said.
"We urgently need new legislative tools, such as a visitor levy, to help build the infrastructure Queenstown needs."