Not much fun for residential property investors this year, according to the latest predictions from the Property Institute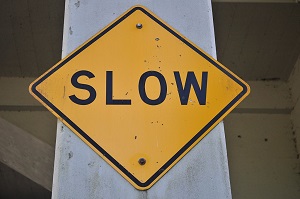 The Property Institute believes more residential property investors are likely to cash up and exit the market this year, with the houses they sell likely to be bought by owner-occupiers.
In its predictions for the housing market in 2018, the Institute, which represents valuers and other property professionals, says this could reduce the number of rental properties in the market and increase those that are owner-occupied.
The Institute paints a picture of what could be a tough housing market this year, particularly for investors.
"While the cycles of property investment are largely predictable, there are always a number of less experienced property investors who panic and sell when a market flattens, or who decide not to invest further during downturns," the Institute said.
"This means that an increasing number of rentals will convert to owner-occupied dwellings, putting pressure on the rental market at a time when the demand for housing (rental and owner-occupied) is already acute.
"This trend is already noticeable in the dramatic reduction in new investor mortgages."
The Institute also believes that house prices will continue to flatten this year, further reducing the likelihood of capital gains.
"Median house price growth across the country is down to 0.6% year on year," the Institute said.
This is consistent with the end of a property cycle and overall prices, particularly in Auckland, will now see-saw between small increases and small decreases throughout 2018.
"There will be isolated exceptions to this trend, both up and down, around the country, but the much hyped property crash isn't going to happen.
"The latest data shows expensive houses continuing to sell and hold up the median house price numbers and we don't see that changing much."
The Institute is also predicting that mortgage interest rates will start heading back up after a bit of a lull last year, with a jump of up to 0.5% on longer term rates.
However, it also believes the Reserve Bank is likely to relax Loan-to-Value Ratio (LVR) mortgage lending restrictions this year, to 30% for investors and 10%-15% for owner-occupiers, although that lower limit may be restricted to first home buyers. 
You can receive all of our property articles automatically by subscribing to our free email Property Newsletter. This will deliver all of our property-related articles, including auction results and interest rate updates, directly to your in-box 3-5 times a week. We don't share your details with third parties and you can unsubscribe at any time. To subscribe just click on this link, scroll down to "Property email newsletter" and enter your email address.