Encouraging start to year with building consents up strongly in Auckland compared to a year ago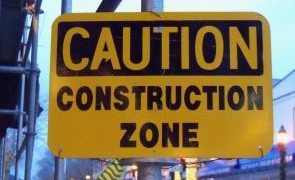 Building consents were issued for 1916 new homes in January, up 9.3% compared to January last year and up 13% compared to January 2016, according to Statistics NZ.
January is traditionally a quiet month for building consents and the lift in consents compared to previous years marked an encouraging start to the year.
On an annual basis, 31,251 consents were issued for the 12 months to January, up 3.7% compared to the same period a year earlier.
Most of the new homes consented were were stand alone houses with 1380 consented in January, along with 135 apartments, 49 retirement village units and 352 townhouses and units.
There was a particularly big increase in the number of new consents issued in Auckland, with 718 consented in the region in January, up 40% compared to January last year.
However that was still well below that average of at least 1200 new homes that need to built in Auckland each month just to keep pace with the region's explosive, migration-fuelled population growth.
There was only one month in the whole of last year (November) when the number of homes consented met or exceeded that 1200 units that are required to keep pace with demand, suggesting Auckland's housing shortage is continuing to worsen.
Within the Auckland region the area with the highest number of consents was Albany where 130 new dwellings were consented in January, followed by 106 in Manurewa-Papakura.
In other major centres the number of new dwellings consented in January was up 30% in Wellington compared to January last year and up 11% in Otago, but down in Waikato (-4%), Bay of Plenty (-26%) and Canterbury (-16%).
There was also a big jump in non-residential building consents, with consents issued for 180,000 square metres on non-residential building work in January, up 39.6% compared to January last year.
The chart below plots the number of new dwelling consents issued nationally and in each region of the country in every month since January 2000.