The Government's plans to build 3000-4000 affordable homes in Mt Albert will be a litmus test for both its KiwiBuild scheme and Auckland Council's Unitary Plan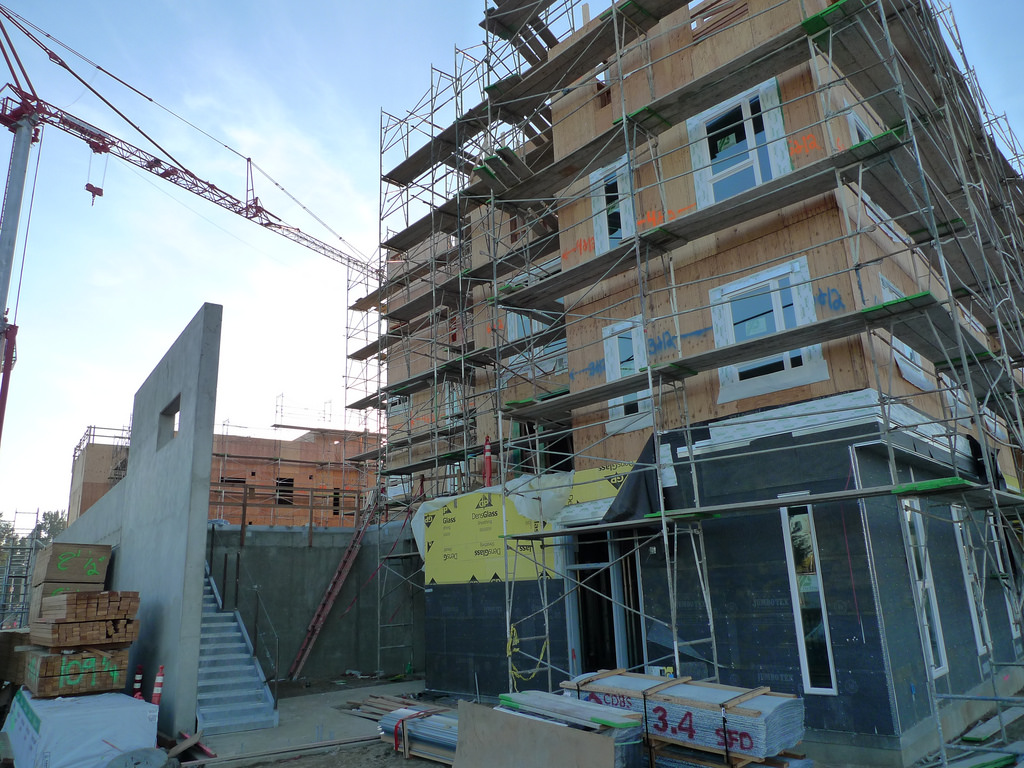 By Greg Ninness
The Government's plans to build up to 4000 homes in the Auckland suburb of Mt Albert will not just test its KiwiBuild policy, it will also be a major test for Auckland Council's Unitary Plan with its emphasis on densification.
Certainly, the plan announced on Sunday to build 3000-4000 homes on land that is currently part of the Unitec campus at Mt Albert marks a major turning point in the Government's KiwiBuild policy, which aims to build an average of 10,000 affordable homes a year over the next 10 years, with half of them in Auckland.
Up until now KiwiBuild has been all posture and policy.
But with the announcement of the first project we will start to see some tangible results by which we will be able to measure the success or otherwise of that policy.
As it gets underway over the next few months it will be interesting to see who the Government's development partners in the project will be, the type of housing they intend to provide, and the price points they expect to achieve.
And once the bulldozers move in, we will be able to measure how quickly the construction proceeds, from the formation of roads and installation of utilities to building the homes themselves.
And there will be a great deal of interest in the finished product, particularly if it involves prefabricated building methods which are expected to play a major role in KiwiBuild.
There is likely to be enormous public interest in display homes as the first part of the project is completed.
There is an expectation that this could be the future of affordable housing in Auckland, so people will want to see what the future looks like.
If they like what they see, projects like this could become the norm.
But if it proves to be a hard sell, it could stop plans for similar developments dead in their tracks.
So there's a lot at stake, and the Government really needs to get it right if it wants people to have confidence in its ability to fix the housing mess it inherited from the previous National Government.
Pressure goes on social services
But the project will also be a test of Auckland Council's Unitary Plan, with its emphasis on densification.
There is no doubt that densification is already happening in Auckland, but so far it has mainly been piecemeal – an apartment block here, a terraced housing project there.
But up to 4000 new homes this close to the CBD is another matter.
That will put substantial pressure on local social services in the area such as schools as well as utilities such as water, sewerage, drainage, telephone and internet services, and particularly transport.
How well these cope with an influx of, say, 10,000 or more people into what is a fairly confined space will be a critical test of Auckland's ability to cope with densification.
As will Auckland's Council's ability to manage further commercial and residential redevelopment spawned as a result of the Unitec project.
For example, the influx of people it brings into the area could encourage more commercial development around the retail strips at both Mt Albert and nearby Point Chevalier.
If the project is successful and people like the housing it provides, that may also encourage more residential and commercial densification along major transport routes such as New North Road and Great North Road, which run nearby.
Will all of this provide the vibrant, diverse and functioning communities that everyone seems to want?
Or will they turn out to be the congested, ugly spaces that some fear?
At both the local and national government level we have heard the talk.
Now they will be put to the test and we will get to see how well they can walk the walk.
You can receive all of our property articles automatically by subscribing to our free email Property Newsletter. This will deliver all of our property-related articles, including auction results and interest rate updates, directly to your in-box 3-5 times a week. We don't share your details with third parties and you can unsubscribe at any time. To subscribe just click on this link, scroll down to "Property email newsletter" and enter your email address.