Realestate.co.nz monthly figures show Auckland had its lowest number of April month new listings for four years, while Canterbury, Wellington and Hawke's Bay had strong gains in listings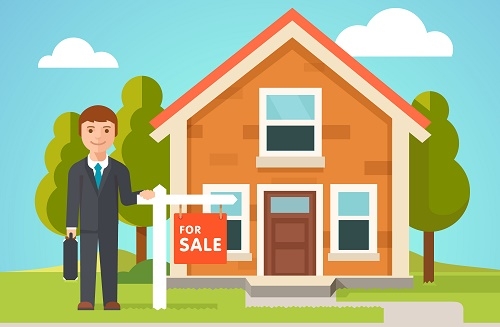 Auckland had its smallest number of new listings for an April since 2014 last month, but other regions - notably Canterbury, Wellington and Hawke's Bay, had strong gains in listing numbers.
Realestate.co.nz said it had 3380 new listings for Auckland in April, compared with 3544 for the same month a year ago - which is a 4.6% drop. 
And while Easter, with its potential disruption to listing patterns,  did fall during April this year (with Easter Sunday on April 1) it also fell in April last year - and right in the middle of April 2017.
The average asking price in Auckland also modestly reversed the year-on-year fall seen in March, with a 0.13 per cent increase to $963,504 (compared with $962,267 in April last year), but this was still well down on the record high of $994,175 set in February this year. In March the figure was $963,888, which was a drop of 0.6% on the figure for March last year.
The number of Auckland homes available on the Realestate.co.nz website at the end of April was 9294, down from 9572 as at the end of March.
The April total was still, however, a six-year high total for an April, up 4.1% from the 8927 figure as at April 2017. The March figure was also a six-year high for a March.
Elsewhere around the country, April was strong for listings, with the national total of 9899 new listings being up 1.9% on the same month a year ago. However, the overall figures were lifted by some particularly big rises in listings in some regions, while other regions fell and several were fairly static.
Realestate.co.nz said the national increase was the first time new property listings had risen year on year since November 2017.
"On the face of it this increase looks relatively modest, but it's a case of several smaller regions offsetting a volume drop in Auckland," realestate.co.nz spokesperson Vanessa Taylor said.
"Typically, when Auckland gets cold, the rest of the country also suffers, but this time when it came to new property listings the rest of the country made up the numbers, led by Canterbury and Wellington."
The largest new listing contribution came from the Canterbury region with 1654 homes placed on the market in April, representing a whopping 30.4% increase compared with the same month last year. 
The big increase in listings didn't come at the expense of asking prices. The average Canterbury asking price in April, at $506,700, was up nearly $14,000 on the previous month and rose 5.1% compared with April 2017.
The Wellington region recorded 754 new listings, which was a 13.6% increase on the April 2017 figures. The average asking price at $604,475, dropped by over $28,000 compared with the previous month, however, but was up some 7.5% compared with the price in April 2017.
Elsewhere in terms of listings, the Hawke's Bay had a very significant lift in new listings in April, up 34% on April 2017 to 313, "and seemed to have broad-based appeal", said Taylor. 
Otago, recorded a fall in new property listings to 282, down 4.7% on April 2017. Waikato, Bay of Plenty and Manawatu-Whanganui saw fairly static listings figures when compared with April last year.
Central Otago/Lakes new property listings were down 8% to 184. 
Gisborne's new listings grew by 8.3% to 78 compared with April 2017, while Taylor said the the "favourite summer-time destinations" of Northland, Coromandel and Marlborough cooled in April. The number of new listings (compared to April 2017) and property asking prices (compared to March 2018) fell in all three of those regions.