Westpac's David McLean says flat house prices for 20-30 years would gradually correct housing unaffordability without igniting the 'economic carnage' a big price drop would cause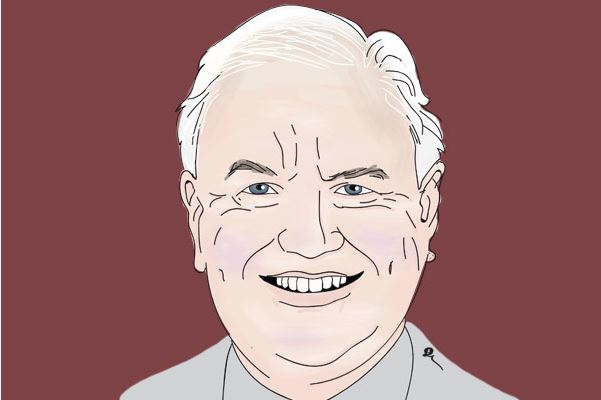 In an ideal world, the CEO of Westpac New Zealand would like to see house price growth remain on hold for the next few decades.
Speaking at a Trans-Tasman Business Circle breakfast in Auckland on Wednesday, David McLean said: "What we think New Zealand needs is a long period - maybe 20 or 30 years - of zero house price inflation, combined with steady growth in other parts of the economy."
He said this would "gradually correct" housing unaffordability without igniting the economic carnage that a big price downturn would cause.
Furthermore, it would "gradually ween New Zealanders off the conviction - which is entirely justified because it's been reinforced by economic evidence over the last 50 years - that investing in the housing market carries by far the best risk/reward of any asset class".
McLean recognised achieving zero house price inflation during a sustained period of economic growth would be difficult; requiring a range of tough-to-implement measures and attitude changes from the public.
He said Europe had to some extent achieved this, but noted Europeans' attitudes towards housing and their tenancy rules enabled them to essentially be renters for life.
He recognised it was hard to see a complete transformation in thinking and approach in New Zealand.
"What we can do is work on the obvious problems of supply and demand."
McLean noted recent government policy changes aimed at taking the heat out of the demand side of the market, namely property investors being required to have a 40% deposit, the foreign buyer ban, and the extension of the bight-line test from two to five years.
"It's a bit too soon to tell what long-term effect these will have," he said.
"House price growth has definitely cooled [see graph below], but we don't yet know whether this is a structural change or whether the market is just temporarily pausing for breath."
McLean talked about the social impact of the median house price in Auckland being 8.8 times the median household income, noting the difficulty young people have getting on the property ladder and workers being able to afford to live in Auckland.
"It's contributed to an increasing gap in wealth between those who own property and those who don't.
"It also has wider distortionary economic effects. For example, by locking up a lot of the nation's savings in housing, rather than letting it flow to other asset classes such as the stock market or funds management, where it can be recycled to businesses who need capital."
Shared equity loans
While the government is exploring shared equity models with banks, McLean said Westpac was writing a "small but increasing number of shared equity loans for families purchasing their first homes".
Westpac has partnered with the NZ Housing Foundation and is talking to a number of iwi about shared equity lending. 
"The shared equity is provided to the family at a level that ensures the family can afford to meet the mortgage payments at the start based on their current income," McLean said.
"We're keen to support this concept. We think it's got potential for further growth."
McLean also noted the Welcome Home Loan scheme, whereby Housing New Zealand can underwrite home loans issued by selected banks so that first home buyers only need a 10% deposit.
He said draw-downs on these loans in the last summer season were up 159% from the previous year.
Turning to the supply-side, McLean said there was also much that could be done around the supply of land, the speed at which housing can be constructed, consented and built, and the need for densification.
"As a country we also need to modernise the way we build houses," he said.
McLean noted a pilot Westpac is running whereby it's financing the building of six prefabricated houses. He said the aim was to roll this out more widely later in the year.