Although most units attracted multiple bids at the latest Auckland apartment auction only a couple were sold under the hammer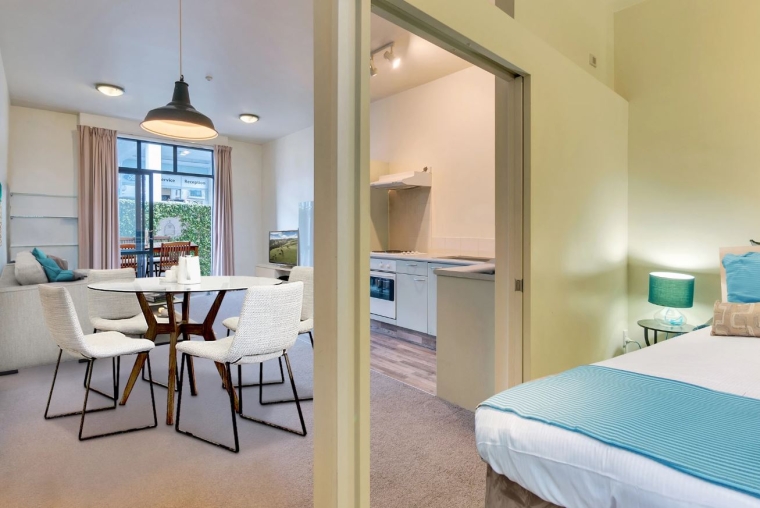 There was only one major Auckland apartment auction this week, held by Ray White City Apartments.
There was a good mix of apartments on offer, including an upmarket unit in the Endeans Building at the bottom of Queen Street,  a three bedroom leasehold unit in Parnell, a one bedroom unit in the Precinct complex on Lorne St, a one bedroom unit with two car parks in Grey Lynn, and a couple of traditional investor units including one in the Zest  building on Nelson St and another in the Hobson Oaks building on Hobson St.
That gave a good mix of units that would appeal to both owner-occupiers and investors and six of the seven units attracted multiple bids and there was a single bidder for the seventh.
However the bidding was generally slow and for most of the properties there appeared to be a gap between the vendor's expectations and the price buyers were prepared to pay and in spite of the best efforts of the auctioneer and his team, by the end of the auction only two of the seven properties had sold under the hammer and the remainder were passed in for sale by negotiation.
The two that sold were a one bedroom unit in the Oaks on Hobson complex and a unit in the Sienna Terrace complex in Grey Lynn.
Details and photos of the properties offered and the prices achieved on those that sold are available on our Residential Auction Results page.
You can receive all of our property articles automatically by subscribing to our free email Property Newsletter. This will deliver all of our property-related articles, including auction results and interest rate updates, directly to your in-box 3-5 times a week. We don't share your details with third parties and you can unsubscribe at any time. To subscribe just click on this link, scroll down to "Property email newsletter" and enter your email address.