Grant Robertson & Phil Twyford say getting house prices to five times income can be done, although it might take 'some considerable time'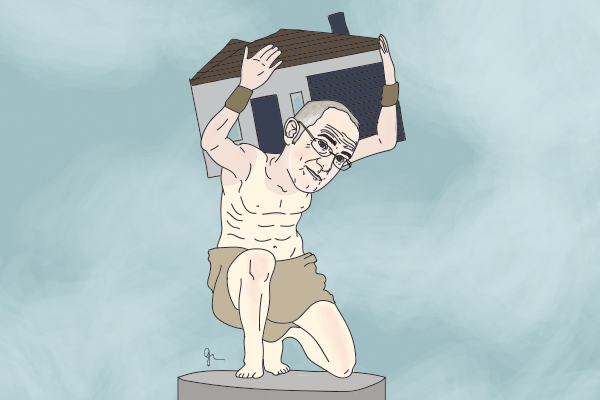 Both the Housing and the Finance Minister have thrown their support behind the Acting Prime Minister's long-term goal of getting house prices down to five times income. 
But, like Winston Peters, they won't say house prices should fall – instead, they are relying on a significant increase in average wages to reach the target.
Speaking to reporters at his weekly post-cabinet press conference on Monday, Peters said he wants to see house prices at no higher than five times income for young home buyers.
The most recent data shows the median house is valued at just over six times household income as an average across the whole country.
But that number rockets to more than nine times income when looking at Auckland alone. 
Finance Minister Grant Robertson says it would take "some considerable time" for house prices to reach five times income.
But to get to that level, he says wages would need to rise and the increases in house prices would need to soften.
Housing Minister Phil Twyford says Peters' goal is "well within the range of what we want to achieve."
He says the Government is working on several ways to accomplish this.
"KiwiBuild is, in large part, an attempt to increase the supply of affordable houses by building more modest starter homes that are not currently being built in the private market.
"But also, our policies to reform the planning system and fix infrastructure financing, so our cities can grow naturally and respond to demand – that will go a long way to achieving that."
Speaking to media on Tuesday, Peters went even further than he did the night before, saying houses should cost no more than five times the living wage.
According to Living Wage Aotearoa, the current living wage is $20.55 an hour.
Asked if someone on the living wage should be able to afford a home five times their income, Peters said, "that would be the long-term target and that would still be a high ratio."
Twyford says this goal "would be tough right now."
"But remember just a couple of generations ago, a single income household on an unskilled wage could afford to buy their own home, raise a family and pay that home off in the space of two or three generations.
"That's how bad things have got."