Investment Property Snapshot: Commercial unit just off Ti Rakau Drive sells under the hammer for $1.41m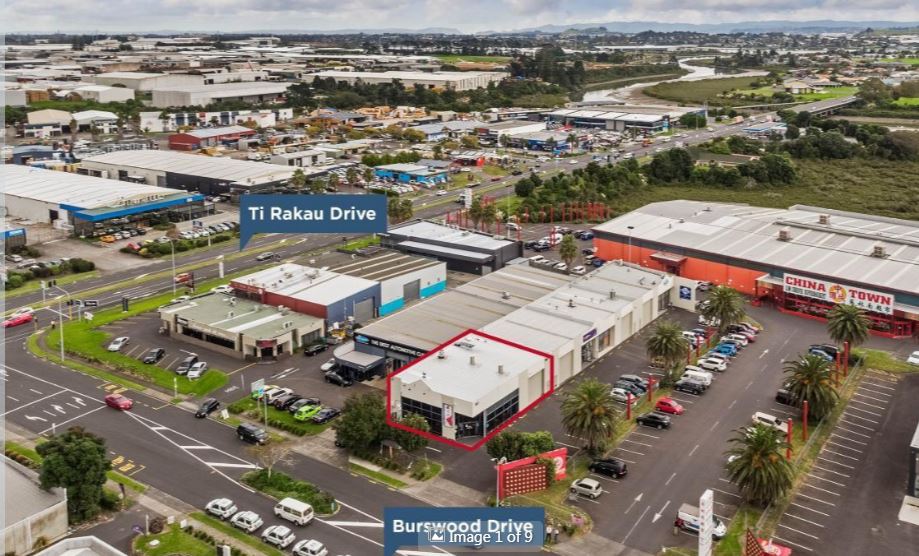 There was fierce competition for a retail premises in the Auckland suburb of Burswood when it was auctioned by Bayleys' at the end of last month.
Burswood is a fringe commercial/residential area nestled between Pakuranga Heights and East Tamaki and the 278 square metre retail premises with 12 car parks was located just off the main thoroughfare of Ti Rakau Drive.
The area is something of a hub for businesses serving the large Asian population in the surrounding suburbs and a
big Asian supermarket was located in a neighbouring property.
The premises were leased to a company which operated it as the Gogo Music Cafe, with the lease having six years to run from March this year,and returning $60,000 a year plus outgoings and GST.
There were three groups of potential buyers for this property that attended the auction and made bids and all of them were Asian.
They seemed to be there just for this property as they did not appear to bid on any others, but the bidding
between them for this unit was extremely competitive and it eventually sold under the hammer for $1.41 million, providing the new owner with a net yield of $4.25%.
The vendor would have been extremely pleased with that result, according to Bayleys' agent John Bolton who was one of the agents that marketed the property.
Bolton said the 4.25% yield was unusual for the area with yields around 5% being more common.
Details of other commercial property sales from around the country are available on our Commercial Property Sales page.
You can receive all of our property articles automatically by subscribing to our free email Property Newsletter. This will deliver all of our property-related articles, including auction results and interest rate updates, directly to your in-box 3-5 times a week. We don't share your details with third parties and you can unsubscribe at any time. To subscribe just click on this link, scroll down to "Property email newsletter" and enter your email address.