Top Chinese property website says if anyone has been driving up house prices, 'it's your rich dad and uncle, not rich Chinese'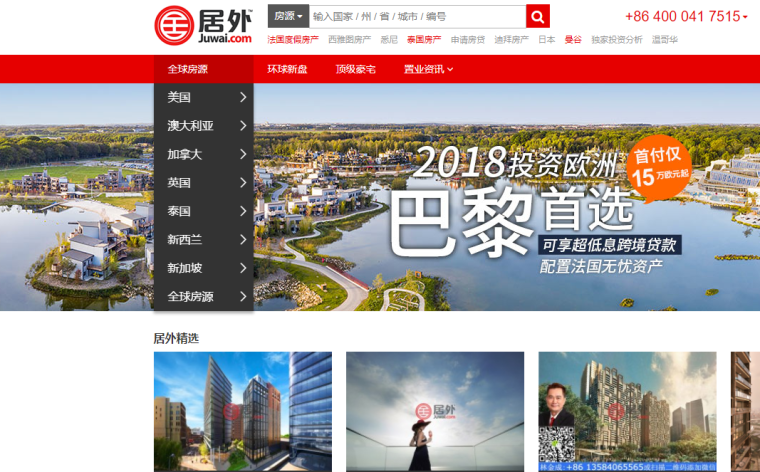 By David Hargreaves
Top Chinese global property portal Juwai says the foreign buyers ban legislation passed in New Zealand on Wednesday is "neither wise nor useful" and if anybody has been driving up house prices in this country "it's your rich dad and uncle, not rich Chinese".
Juwai' s Global PR and Communications Director Dave Platter predicts that after the passage of the new legislation Chinese buyer demand will "likely remain moderate into 2019".
"Is the ban wise or useful? We think it's neither," he said.
"Foreign buyers are important, useful, and even vital in New Zealand but they are not a problem. I think that's what the data clearly shows. Foreign buying is just 3% of the market and tends to be focused on new development, making clear again that foreign investment leads to the creation of new dwellings. That's vital in a market with a housing shortage, like Auckland." 
Platter said buyers from China are much more likely to buy off the plan than locals.
"Off-the-plan sales to Chinese buyers is a key first step for many developers who might otherwise never get the loans they need from the banks so they can start construction. By discouraging foreign buying, the government could turn off the flow of money that helps fund new construction in New Zealand."
It has been the "bad luck" of Chinese buyers to become visible in the market at the same time as interest rates hit rock bottom, Platter said.
"Does New Zealand face an affordability crisis? Yes — and not surprisingly given the rapid increase in population and most especially the historically low rates. When rates go down, prices go up. That's the first thing any economics student learns about the housing market.
"Foreign buyers account for about one-tenth the number of transactions as local investors, according to official data.
"If anyone is driving up prices, it's your rich dad and uncle, not rich Chinese."
Platter stressed the benefits of the New Zealand-China relationship. China accounts for 20% of Kiwi exports, delivers $800 million a year in international student spending, and provides $1 billion a year in tourist spending besides funding the construction of new housing, he said.
"Already the majority of mainland Chinese buyers are actually technically permanent residents or citizens of New Zealand. Chinese buyers who have shifted their base to locally in New Zealand account for two to three times more buying activity than offshore Chinese buyers. That's from the StatsNZ data. They don't count as 'foreign' at all."
Platter said 69% of Juwai's buyers in New Zealand say they are purchasing for their own use. A good school area is a top request for 23% of them, revealing many will be moving to the home with their children. New Zealand received the sixth greatest investor interest on Juwai.com, after the US, Australia, Thailand, Canada, and the UK. 
 "The ban served to pull forward a significant amount of Chinese investor interest. After two-quarters of declines, we saw fourth quarter 2017 buyer enquiries surge by 12.2% compared to the prior quarter. In the first quarter of this year, they surged again, by 15.6% compared to the fourth quarter. In the second quarter, that demand dropped off, and we saw a 31.4% decline in enquiries compared to Q1. 
He said Chinese buyers spent more than NZ$1.1 billion on Kiwi residential property in 2017. The top New Zealand cities for Chinese buyers are Auckland, Christchurch, Wellington, Queenstown, and Hamilton.