Housing Minister Phil Twyford backs select committee recommendation for start of letting fee ban to be brought forward to December 12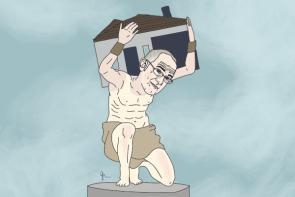 Letting fees look set to be banned by the end of the year, as peak tenancy turnover season gets underway.
Housing and Urban Development Minister Phil Twyford supports a select committee recommendation to bring forward the start date of the ban to December 12.
The Residential Tenancies (Prohibiting Letting Fees) Amendment Bill, which had its first reading in Parliament in April, provides for the change to become effective three months after the Bill is passed.
However the Social Services and Community Committee wants it implemented sooner. 
It notes doing so will help maximise cost savings for renters who sign up to new tenancies over the busiest period between November and February.
Twyford agrees. He told interest.co.nz, "This is going to make a big difference for those looking for a new home during the peak house hunting season this summer."
Currently there are no restrictions on the amount a tenant can be charged. The fee is typically equivalent to a week's rent, but can vary.
The select committee recognises this means fees often don't reflect the actual costs of assigning or setting up a tenancy.
Under the Bill, landlords or agents could face damages of up to $10000 if they charge fees for services provided in relation to a tenancy.
They can however seek reimbursement from a tenant for expenses "reasonably incurred" due to a tenant assigning, subletting, or parting with possession of their interest in a tenancy.
The select committee also urges the Government to introduce a regulatory regime covering letting agents, including property managers.
"We were concerned to hear about property managers checking potential tenants' bank statements and to learn that nothing in the [Residential Tenancies] Act prohibits this," it says.
Overall the Bill aims to ensure that the costs associated with letting a rental property are met by the landlord, rather than the tenant.
The other costs tenants have to fork out for are a bond and a payment of rent (often two weeks) in advance.
While Twyford is pleased the select committee backs his bill and agrees letting fees are "an unfair and unnecessary burden", National opposes it.
It fears an unintended consequence is that landlords will hike rents, sell up, or list their rentals on Airbnb, avoiding the obligations of the Act.
National suggests an alternative to banning letting fees is making them more transparent so they reflect the real cost of the service provided.
It also notes the Bill adds to other new costs landlords will incur, further to the Healthy Homes Guarantee Act 2017 for example.
Here's Twyford talking about letting fees in March: