More properties taken to auction in Auckland but Christchurch has a higher sales rate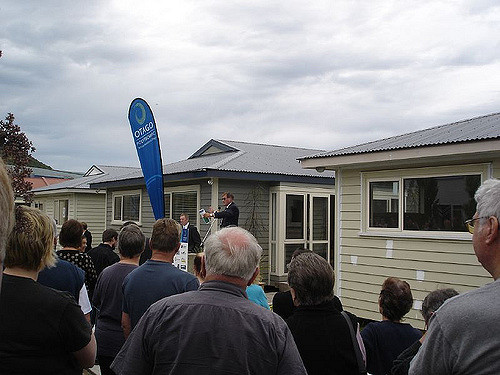 Auction results from the week of October 27 to November 2 suggest the housing market remains on a reasonably steady footing.
Interest.co.nz monitored 333 auctions around the country over the week, and sales were recorded on 126 of them, giving an overall sales rate of 38% for the week.
That compares with an overall sales rate of 41% for the entire month of October.
The selling prices were able to be matched up with Rating Valuations (RVs) for 108 of the properties that sold. Of those, 75 (70%) sold for more than their RV, three sold for the same as their RV, and 30 sold for less than their RV.
That was a slight improvement on the 60% of sales that sold for more for than their RVs in the month of October.
Auckland remains the country auction capital, with 212 auctions monitored in the region in the week from October 27 to November 2, which was 64% of the auctions monitored nationally.
However the sales rate was lower in Auckland than in other parts of the country, with sales achieved on exactly a third of the properties offered at the Auckland auctions, compared to 38% in Tauranga and 49% in Christchurch.
Of the 56 Auckland properties that could have their selling prices matched up with their Rating Valuations (RVs), 30 (54%) sold for more than their RVs, in Tauranga 90% sold for more than their 2015 RV, and in Christchurch almost two thirds sold for more than their 2016 RV.
Details of the individual properties auctioned are available on our Residential Auction Results page.
You can receive all of our property articles automatically by subscribing to our free email Property Newsletter. This will deliver all of our property-related articles, including auction results and interest rate updates, directly to your in-box 3-5 times a week. We don't share your details with third parties and you can unsubscribe at any time. To subscribe just click on this link, scroll down to "Property email newsletter" and enter your email address.