KiwiBuild homes are on the margins of affordability for first buyers but that could change significantly next year, writes Greg Ninness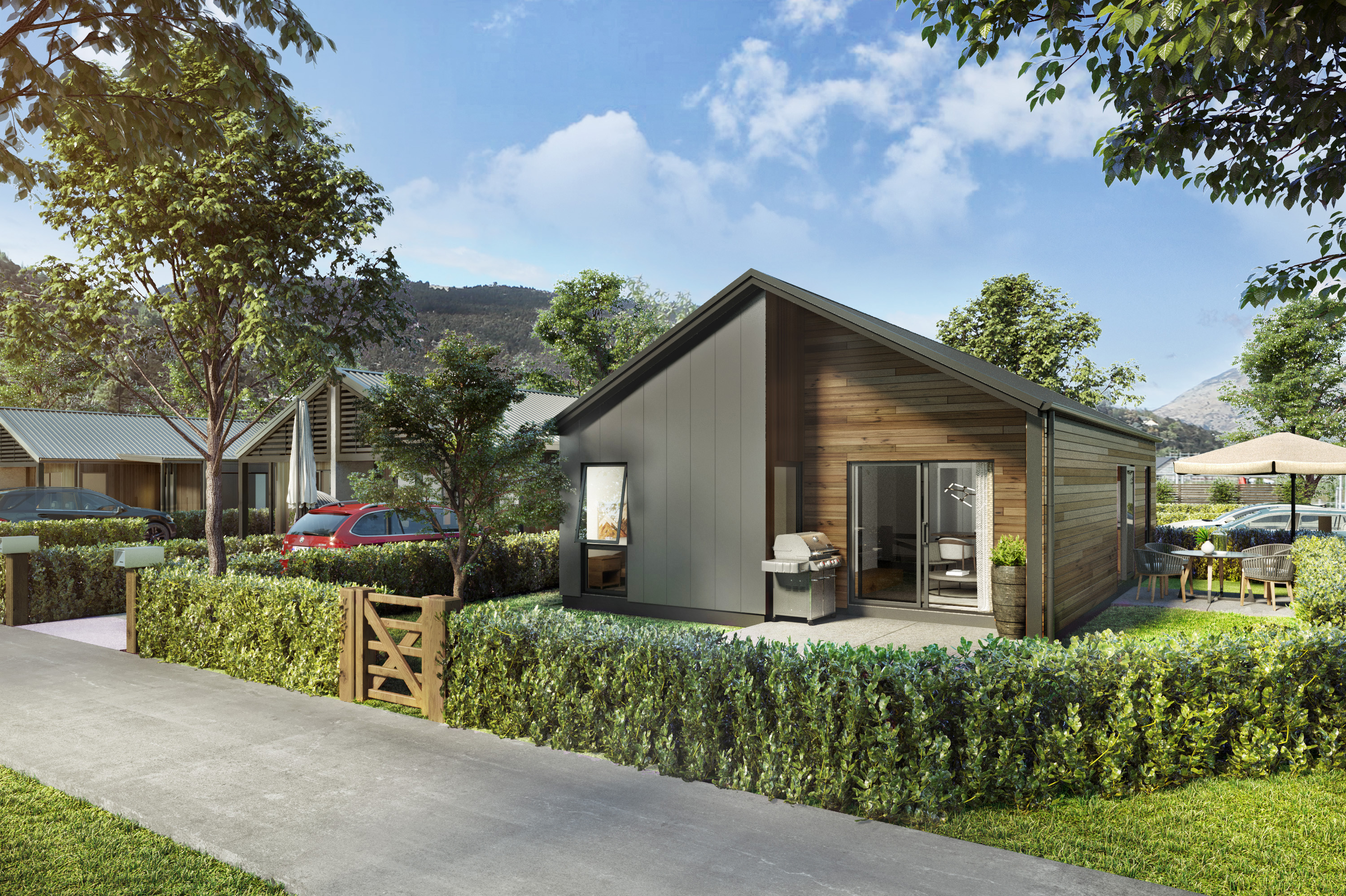 By Greg Ninness
It was inevitable that a policy like KiwiBuild would become a political football, but it is likely to be at least the second half of next year before we get a reasonable indication of whether the project is a winner or should be kicked into touch.
In order to judge that success or failure we need to understand what the scheme was designed to achieve.
It has been set up to do two things.
Firstly to encourage developers to include more affordable homes in their projects and secondly, to ensure those homes are only sold to first home buyers.
One of the problems with such a policy is deciding how to define affordability.
After all, even million dollar-plus homes are affordable for someone.
So you need to ask the question, affordable for who?
Labour's pre-election KiwiBuild policy didn't address that question directly but skirted around it by defining affordable as the lower quartile selling price, the price point at which 25% of sold properties are below and 75% are above, a widely used measure to represent the bottom end of the housing market.
In October last year when the current Labour-led Government was formed, the REINZ's lower quartile selling price in the Auckland region was $654,000 and within the region lower quartile prices ranged from $569,000 in Franklin to $835,000 on the North Shore.
Labour's policy at the time was for KiwiBuild apartments and terrace houses in Auckland to be priced under $500,000 and for stand-alone KiwiBuild houses in the region to be priced between $500,000 and $600,000.
Since then, prices in Auckland have remained largely flat, with the REINZ's lower quartile price increasing from $654,000 in October last year to $657,000 in September this year, while the lower quartile price in Franklin, which remains the region's cheapest district, increased from $569,000 in October last year to $570,000 in September this year.
When the ballot opened on the first KiwiBuild homes in September it was for three bedroom houses in Papakura priced at $579,000 (well below the KiwiBuild limit which had been adjusted to $650,000 for homes with three or more bedrooms), and four bedroom houses priced at $649,000.
Both were below the lower quartile price for the Auckland region and the three bedroom house price was also below September's lower quartile price in Papakura, which was $580,000.
But is that affordable?
Most banks are willing to lend up to 95% of the price of a KiwiBuild home and a mortgage for 95% of $579,000 would be $550,050.
For a 30-year term at an interest rate of 4.7% the payments would be about $658 a week.
The combined income level for typical first home buying couples in Auckland used in interest.co.nz's September Home Loan Affordability Reports is $1628 a week after tax, which is the median take home pay for couples aged 25-29 and both working full time in the Auckland region.
For mortgage payments to be considered affordable they would need to be no more than 40% of their take home pay, ie, $651.20 a week.
So if the buyers of the three bedroom KiwiBuild homes in Papakura only had a 5% deposit, those payments would be considered unaffordable, but by less than $7 a week.
If they had a deposit of 10% ($57,900) the mortgage payments would come down to $623 a week, or 38% of the take home pay for typical first home buyers, putting it within affordable limits.
So at around the $579,000 price mark, KiwiBuild does appear to be delivering homes that could be classed as affordable, but only just, and buyers on average incomes would still need a reasonable deposit for the mortgage payments to be affordable.
But the KiwiBuild projects that have come up for ballot so far have been dribs and drabs from a few small to medium sized projects.
We won't really get an idea of what is possible from the scheme until next year.
By then, the Government's proposed Affordable Housing Authority, which will drive large scale housing developments, should be up and running.
And the Government has also been seeking development partners capable of driving down construction costs by setting up large scale prefabricated construction operations to service those projects.
If KiwiBuild is capable of delivering homes that are on the margins of affordability now, then there should be reasonable scope to bring prices down further, perhaps significantly so, in large scale projects that utilise more efficient construction techniques.
And that would put KiwiBuild homes well into the affordable range for first home buyers on average incomes, depending of course on where mortgage interest rates are sitting by then.
But it's still early days for KiwiBuild.
By this time next year we should have a much better idea of what it is capable of delivering.
*This article was first published in our email for paying subscribers early on Tuesday morning. See here for more details and how to subscribe.