Stats NZ says property assets owned by Kiwis increased in value by more than $300 billion over a 10-year period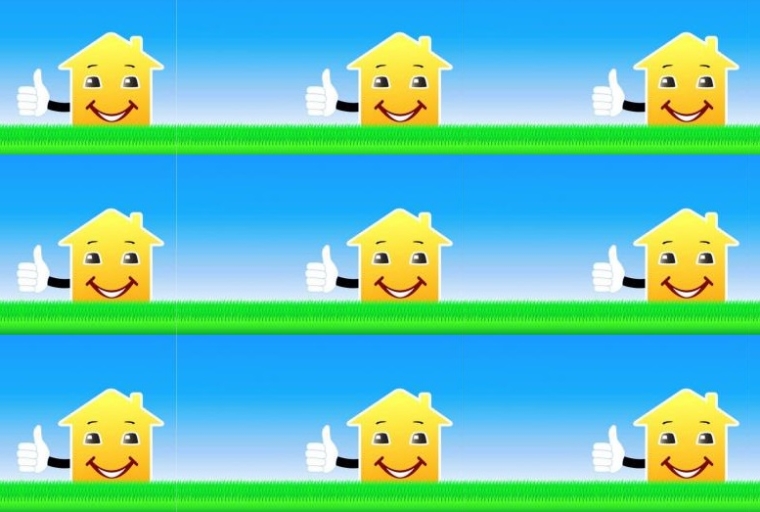 The net worth of New Zealand households was $1.5 trillion at March 2017, up from $886 billion at March 2007, Stats NZ said on Monday.
The rise in value of property assets was the main contributor to the overall increase in the net worth of households.
From March 2007, property assets owned by households rose $316 billion. Of this, 85% was due to price rises in property assets, nearly all occurring from March 2012. From 2007 to 2012, there was little net change in the valuation of household property assets, a period dominated by the effects of the global financial crisis.  
"Household financial assets and non-financial assets grew at similar rates from 2007 to 2017," national accounts senior manager Susan Hollows said. "Non-financial assets continue to comprise about 54 percent of total household assets."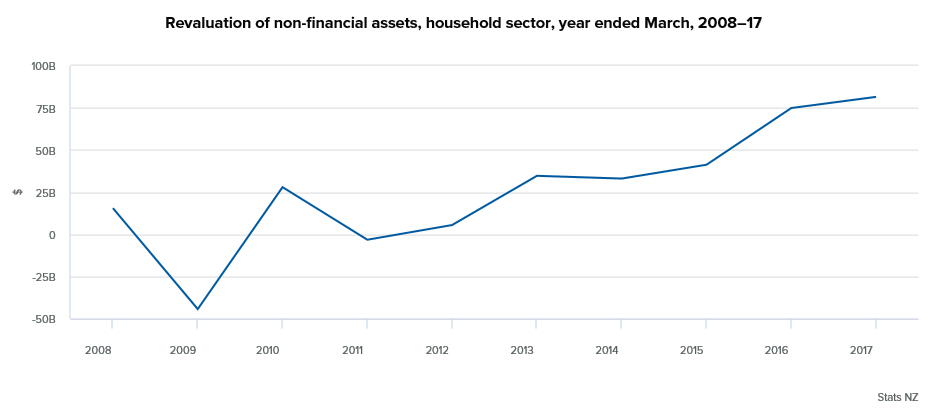 The pension fund sector, which includes KiwiSaver (established in 2007), is where many households place money for their retirement. Pension funds invest money in deposits, debt securities, shares, and investment fund shares. Growth in these assets belonging to pension funds has been strong since March 2012, and at March 2017 were $51 billion (204 percent) higher than at March 2007. Of this rise, about 88 percent was from net contributions to funds, and the remainder from changes in the market price of investments and other changes.
Most lending by banks is in the form of loans to households, businesses, and others. The growth of bank loan lending slowed in 2017, to 6 % compared with 9% growth in 2016. 
Banks fund their lending by raising funds in the form of deposits, debt securities, and loans. From 2007, the greatest growth in funding was in the form of deposits, up 92% at March 2017. However, in 2017 deposit growth slowed. This partly reflects households making fewer additional deposits in banks, from $14 billion in 2016 to $11 billion in 2017. With lower deposit growth, banks borrowed more in the form of debt securities in 2017 than they did in 2016.
"These statistics reflect New Zealand's economy up to March 2017 and show the longer-term trends and structural features of the economy's assets and liabilities," Hollows said.
Stats NZ is developing an equivalent quarterly series to improve timeliness. These quarterly accounts are scheduled to be released in 2020.
Household net worth statistics: Year ended June 2018, which will be released on 14 December, is sourced from household surveys rather than the national accounts. This release will provide more up-to-date information about household wealth, including demographic splits.