Fitch sees Auckland continuing to record lower house price growth than other NZ regions this year with price falls likely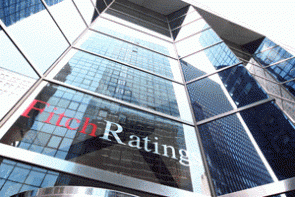 International credit ratings agency Fitch is predicting New Zealand will record nominal annual house price growth of 3% over the next two years.
Fitch says this in the New Zealand section of its Global Housing and Mortgage Outlook - 2019 report, which is authored by Fitch's Sydney-based director Chris Stankovski.
Below are Stankovski's comments on the NZ housing market in full. These come ahead of the release of the Real Estate Institute of New Zealand's December residential sales data on Thursday morning.
The last REINZ monthly data showed November's national median house price was a record high $575,000, which was up 6.5% year-on-year. Excluding Auckland, the national median house price was $485,000, up 7.8% year-on-year. In contrast REINZ said Auckland's median house price dropped 1.5% to $867,000 in the year to November.
Fitch estimates NZ recorded 2.5% house price growth in 2018.
Fitch expects lower home price growth in New Zealand driven by restrictions on loan-to-value ratios

Home Prices Cooling as Government Restrictions Temper Demand

Fitch expects annual home price growth of 3% over the next two years down from 14% in 2016. Demand for housing in New Zealand is expected to weaken as credit lending restrictions will continue to keep the number of first-time buyers and investors low. Although New Zealand's high household debt levels (at 93% of GDP as of 2Q18) place downward pressure on prices, supply remains constrained, which along with strong, above trend economic growth and stable mortgage rates, will keep home price growth positive.

In October 2018, the government banned non-residents from buying existing homes with the aim of improving affordability, although Australians and Singaporeans are exempt due to free-trade deals. Fitch believes this will have a limited impact on national prices as it is estimated that fewer than 3% of homes are sold to foreign buyers. However, we expect Auckland to be affected, as the percentage of sales to foreign buyers is about 20%. Fitch expects Auckland to continue to post lower growth than other regions in 2019 with price falls likely.

Benign Economy Supports Low Arrears

We expect mortgage performance to remain stable with 90+ days arrears of about 0.5% in 2019 reflecting Fitch's forecast of stable employment and wage growth. Mortgage rates will remain at low levels with Fitch forecasting a 0.25% increase in 2019 and a further 0.25% increase in 2020.

Stable Mortgage Lending Growth

Fitch expects mortgage credit growth to remain stable at 6% as the RBNZ is likely to continue to relax LTV restrictions that were introduced in 2013. From 1 January 2019, banks cannot underwrite more than 20% of new mortgage lending to owner occupied borrowers with LTVs of over 80% (with the former limits 15% in January 2018 and 10% in October 2016) nor can they disburse more than 5% of new loans to investors where LTVs are over 70% (increased from a limit of 65% in January 2018 and 60% in October 2016). The previous limits have resulted in the share of mortgages with an LTV greater than 80% falling by half in three years to less than 7% in September 2018.