The construction industry's grumpiness may be the result of a forced shift in focus towards more affordable housing, says Greg Ninness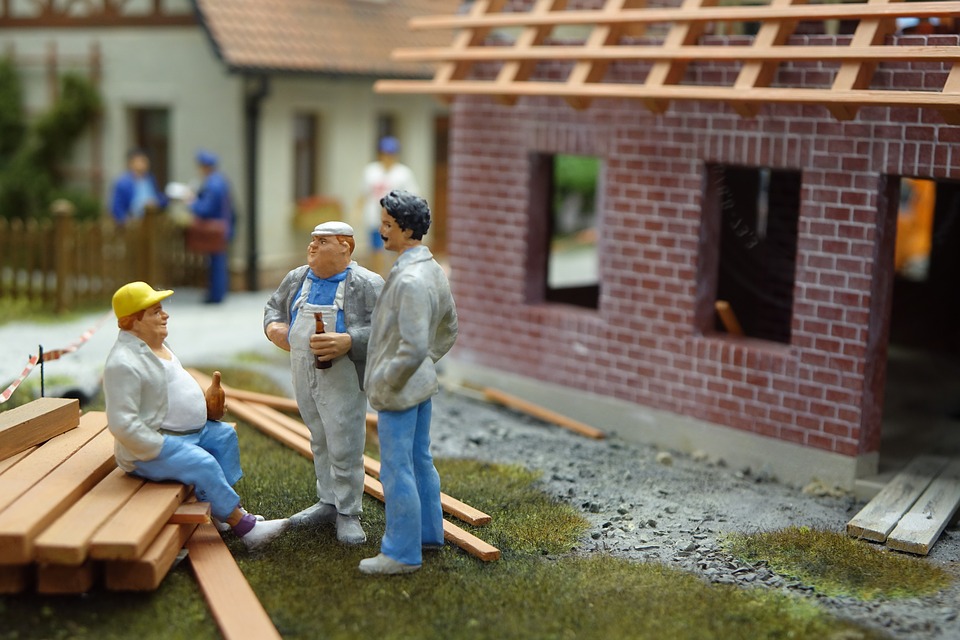 By Greg Ninness
The health or otherwise of Auckland's residential construction industry has been a topic of pointed debate following the release of the latest ANZ's Business Outlook Survey, which showed a sharp drop in residential building intentions, particularly in Auckland.
That was in sharp contrast to the latest building consent figures, which were released the following day and showed new dwelling consents hit a record high in February and were particularly strong in Auckland.
The apparent contradiction between the two sets of numbers was picked up in comments by Deputy Prime Minister Winston Peters and also prompted economist Rodney Dickens to accuse some of the ANZ survey's respondents of political gamesmanship by framing their responses to produce a particular outcome, which in turn produced a stout defence of the survey by ANZ's current and former chief economists.
However when taken together, what the ANZ survey and the building consent data may be signalling is that Auckland's residential construction industry could be at an important turning point.
There is no doubt that Auckland's new dwelling consent numbers have been at very strong levels since the second quarter of last year. And unless the consents for March are disastrous, the numbers for the first quarter of this year should also be robust.
But a closer look reveals some subtle changes.
If you break the consents down by the main dwelling types of stand-alone houses and townhouses/units, the figures show that the average construction cost per dwelling, and the average construction cost per square metre for both types of dwellings, peaked in the first quarter of last year and have since eased back. Meanwhile the figures for apartments are a bit lumpier but are also down from their peaks.
For example the average value of new dwelling consents for stand-alone houses in Auckland peaked at $488,563 in the first quarter of last year and had eased to $441,172 by the fourth quarter. And the average value of consents for new townhouses/units in Auckland peaked at $296,121, also in the first quarter of last year, and by the fourth quarter had eased back to $273,754.
It must be said that the trend is still reasonably tentative, but what it may suggest is that developers and the builders and suppliers they use, are doing less work in the middle to upper end of Auckland's housing market and are starting to do more in the middle to lower end.
That would fit well with other figures which suggest that Auckland's overall property market is easing from the top, with sales and prices softer in the middle to upper end of the Auckland market, while the middle to lower end is more resilient because it's supported by pent up demand for affordable housing.
If developers and builders are finding demand weaker at the top end of the market it would make sense for them to shift their focus more towards the affordable end, where demand is strongest.
But if there's still plenty of work to be had, why would the construction sector be so grumpy, as ANZ's survey suggests?
There could be several reasons.
Firstly, changing a business's focus from one end of the market to the other end is never easy.
A shift away from customers who are highly paid and/or have high levels of equity and want a high end product and focussing your efforts more towards customers with average incomes wanting a more affordable product is never going to be easy, regardless of the industry you are in.
Even for experienced players, producing affordable housing in the Auckland market and making a decent profit from it is going to be tough. That's because costs remain high and although interest rates are low, securing funding for projects can be tricky.
So even though the order books might be full, the construction sector still has plenty to grizzle about.
However as stated earlier in this piece, the trend for lower average and per square metre construction costs evident in the recent consent figures for Auckland are still pretty tentative and it will probably be another two or three quarters at least before we will see if the trend to more affordable housing has any legs.
If things are moving that way, it's likely that some firms will cope well with the change and others won't, so the shift won't be without pain.
Which means the grumpiness that's already evident in the sector is probably going to get even louder.
Because while tradies can be very, very good at what they do, when it comes to whingeing they could give the poms a run for their money.
The comment stream on this story is now closed.