Harcourts' sales have been down compared to last year for five months in a row but prices appear to be holding up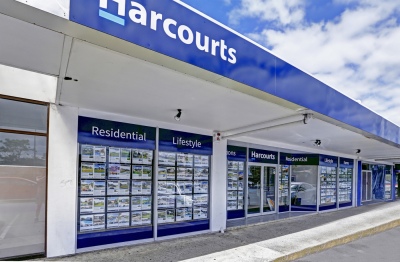 Sales continued to trend down at the country's largest real estate agency in March, although average prices held their own. 
Harcourts sold 1960 residential properties in March, down 9.6% compared to March last year.
It was the fifth month in a row that Harcourt's sales have been lower than they were in the same month of the previous year.
March is usually the busiest month of the year for residential real estate and marks the final month of the busy summer season but Harcourts' March sales dipped down to be below where they were in November last year.
The downturn in sales was across the entire country but was particularly severe in Auckland where sales in March were down 15.4% compared to March last year, while sales in Wellington were down 7.1% and sales in Christchurch, where Harcourts is the dominant agency, were down 1.3%.
However the downturn in sales does not appear to have caused a similar slump in prices, with Harcourts' average selling price hitting $622,475 in March, up 3.9% compared to February and up 0.8% compared to March last year.
Even in Auckland, where the market has been weakest, the average selling price was $975,775 in March, up 7.6% compared to February and up 0.6% compared to March last year.
Here's is Harcourts' full sales summary for March: 
201904 National Marketwatch v2.pdf
The comment stream on this story is now closed.
You can receive all of our property articles automatically by subscribing to our free email Property Newsletter. This will deliver all of our property-related articles, including auction results and interest rate updates, directly to your in-box 3-5 times a week. We don't share your details with third parties and you can unsubscribe at any time. To subscribe just click on this link, scroll down to "Property email newsletter" and enter your email address.