ASB Housing Confidence Survey shows a net 12% of respondents expect Auckland house prices to decline; most respondents see now as neither a good time nor a bad time to buy a house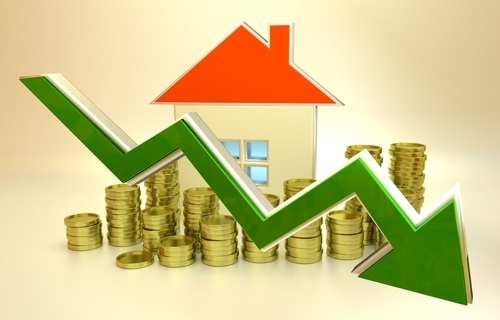 Auckland house price expectations have turned negative for the first time in about 10 years according to ASB's latest Housing Confidence Survey.
The decline in sentiment of Aucklanders - to the extent that a net 12% of survey respondents now expect prices to decline over the next year - follows recent softening of prices in the region.
An important caveat though is that the latest ASB survey (for the three months to April) was in large part carried out prior to the Government's decision last month to torpedo any Capital Gains Tax.
Anecdotally the prospect of a CGT was weighing on house market sentiment.
To that end it will be interesting to see if subsequent surveys, and indeed house sales figures, show any positive reaction from the move to ditch any CGT. 
ASB chief economist Nick Tuffley and senior economist Jane Turner said the results in the latest quarterly survey implied that "most respondents expected a capital gains tax on residential
investment property would have a fairly material impact on the housing market".
They said the net 12% of respondents expecting house prices to fall in Auckland, compared with a net 8% that expected higher house prices to rise just one quarter ago. "The results became increasingly pessimistic over the three-month survey period."
Tuffley and Turner said the weak result in Auckland was unsurprising, given the Auckland housing market "clearly softened over these months and with the media drawing much attention to weak Auckland housing statistics".
"Furthermore, since late last year many media commentators have drawn parallels between the Auckland and Australia's housing markets, highlighting the sharp house price declines in Australia and implying declines can be expected in Auckland.
"Nonetheless, we are surprised by the extent of the weak results from the ASB survey. The Auckland housing market has softened, but the balance of indicators suggest the Auckland housing market is not (yet) in dire straits. The number of houses listed for sale in Auckland is only around historic average levels. Meanwhile, Auckland's housing market is fundamentally undersupplied; a contrast to Sydney's housing market."
Tuffley and Turner said the other surprise from the survey results was that the fall in house price expectations was broad-based across New Zealand.
"House price expectations in the North Island excluding Auckland moderated to a net 25% expecting an increase (down from a net 32% in the previous survey). Meanwhile, South Island house price expectations moderated to just net 18% expecting a house price increase, down from a net 29%. This is despite most regional housing markets (with a few exceptions) being very tight and recording strong house price growth during the months the survey was conducted."
For the country as a whole, a net 11% of survey respondents, down from 23% in the previous survey, expected house prices to rise in the next year.
Tuffley and Turner say they will be "keenly watching" the next quarter's housing confidence survey to see how much (if any) of the fall in house price expectations is reversed following the Government's decision to ditch any CGT. 
The latest survey found that respondents were "broadly balanced" on whether now is a good time to buy, with sentiment continuing to gradually improve from recent years when respondents perceived it to be a bad time to buy a house.