Reserve Bank to assess the 'balance' of its inflation and employment objectives, and look at how much consideration it should give to the impacts its monetary policy has on housing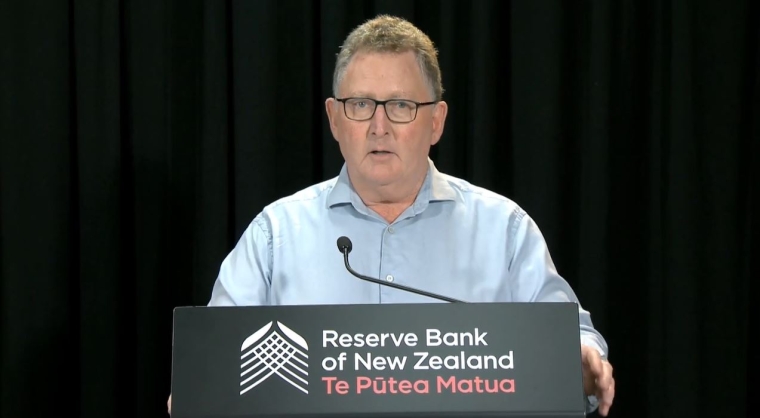 The Reserve Bank (RBNZ) is considering whether or not to suggest the government broadens its monetary policy remit.
The central bank is embarking on a review of its monetary policy framework, which it's legally required to do every five years.
Speaking at an economics forum hosted by Waikato University on Friday morning, Governor Adrian Orr said the review will "be an opportunity to consider how the Reserve Bank balances our inflation and employment objectives, and what weight, if any, should be put on secondary considerations such as distributional impacts and housing".
Currently the RBNZ's Monetary Policy Committee is responsible for targeting price stability (an annual rise in the Consumers Price Index of between 1% and 3%) and "maximum sustainable employment".
As of 2021, the government has also required it to assess the impacts its monetary policy has on house prices.
Orr said, "The purpose of these regular reviews is to ensure we are an accountable and transparent central bank, the monetary policy framework remains fit for purpose, and the Monetary Policy Committee is well placed to achieve our objectives."
He said the review process has two parts. It will assess the performance of monetary policy over the past five years, and advise the finance minister on whether the RBNZ believes any changes should be made to its remit when it's next renewed.
'Small incremental improvements'
On the house price front, Orr suggested the RBNZ ability to influence these was limited. 
"Our research shows that it is the persistent decline in global nominal interest rates that have most affected asset prices, whereas changes in New Zealand's OCR relative to this global neutral level have significantly less effect," he said.
"New Zealand's monetary policy does not determine the level of global interest rates. The long-term decline in nominal interest rates have been driven by low and stable global inflation, and various structural factors such as demographics and productivity that affect future real growth and the balance between savings and investment.
"A key reason why lower global interest rates have had such a significant impact on house prices in New Zealand has been the lack of supply of new housing. Land-use restrictions and other constraints on building have restrained the supply of land and housing.
"It is important to note that this trend has recently turned. Building consents are at record levels, at a time when population growth in 2021 was just 0.5% (its lowest level since 1988), mortgage interest rates are rising, and there is tighter access to credit."
Answering a question about the effect loose monetary policy had on house prices, Orr further suggested he believed the ball was in the government's court to address the issue by building more houses and broadening and deepening New Zealand's capital markets so that housing isn't relied up so much as an investment and collateral against which banks lend.
"It's really small incremental improvements you would make around monetary policy relative to significant changes you can make outside of this institution," Orr said.
Consultation to begin mid-year
The first round of public consultation will begin in the middle of the year and "will take stock of the structural changes that have affected the context for monetary policy, and reflect on the lessons from the operation of monetary policy in recent history".
"The feedback from this consultation will be used to inform the scope of options for changes to the remit, which will be part of the second round of consultation later in the year," Orr said.