BNZ Chief Economist and productivity specialist, Paul Conway, appointed Reserve Bank Chief Economist; Says he will be 'transparent and communicative'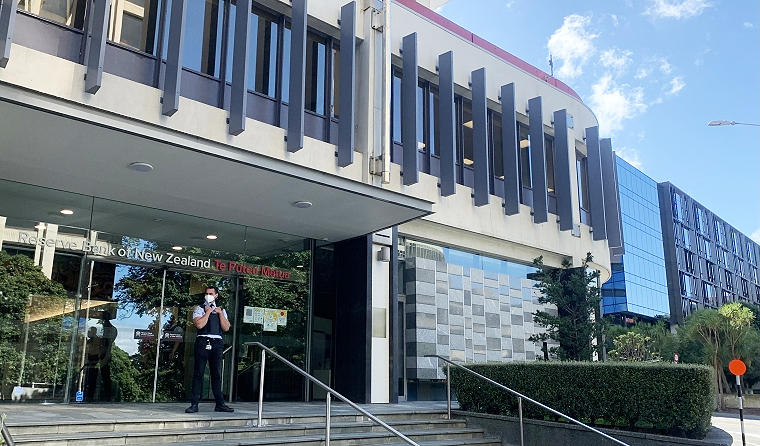 BNZ Chief Economist Paul Conway has been appointed Reserve Bank (RBNZ) Chief Economist and Director of Economics.
Prior to joining BNZ in 2019, Conway spent seven-and-a-half years heading up the Productivity Commission's economics team. Earlier in his career, he worked at the OECD and RBNZ.
He also worked with RBNZ Governor Adrian Orr at Westpac between 2000 and 2002, when Orr was the chief economist and Conway a senior economist.
Conway will start his new role at the RBNZ on May 2, but won't join the Monetary Policy Committee (which is responsible for setting the Official Cash Rate) until September, due to the timing of vacant roles at the RBNZ being filled. 
The current chief economist, Yuong Ha, announced his resignation in November and will depart the bank at the end of the week.
On February 22, the RBNZ announced its Manager of Central Banking Analytics Adam Richardson had been appointed to the Committee for a six-month term from March 11, while the Bank recruited for a new chief economist.
The RBNZ confirmed to interest.co.nz Conway will join the Committee after Richardson's term ends in September.
The Committee is restricted from having more than seven members under the Reserve Bank Act.
The following members will be involved in its next decision on April 13: Adrian Orr, Christian Hawkesby, Adam Richardson, Bob Buckle, Caroline Saunders, Peter Harris.
Karen Silk, the RBNZ's newly-appointed General Manager of Economics, Financial Markets and Banking will join the Committee on May 16, ahead of it delivering a Monetary Policy Statement on May 25.
Conway plans to be 'transparent and communicative'
Conway, in a LinkedIn post, said it was a "crazy" time to be taking on the role at the Bank and felt a "tonne of responsibility in helping steer our economy through what's coming".
"I've really enjoyed working at BNZ the last three year and have made lots of friends and connections within the bank and across the private sector," he told his LinkedIn contacts.
"It's not goodbye, because I am going to be very transparent and communicative as the RB's new chief economist. So, will absolutely see you around."
Conway signed off, "Chur, Paul."
Orr said Conway "brings a wealth of leadership and experience to the economics team".  
"He has a deep knowledge of the New Zealand economy and has international experience through his time as an economist with the OECD.
"He has a great mix of skills, including a background in research, which will be a key part of his leadership role at the Reserve Bank."
Conway has written for interest.co.nz on a few occasions. His work can be seen here.