Government investigating ways of preventing high-income earners from using trusts and companies to lower their personal tax bills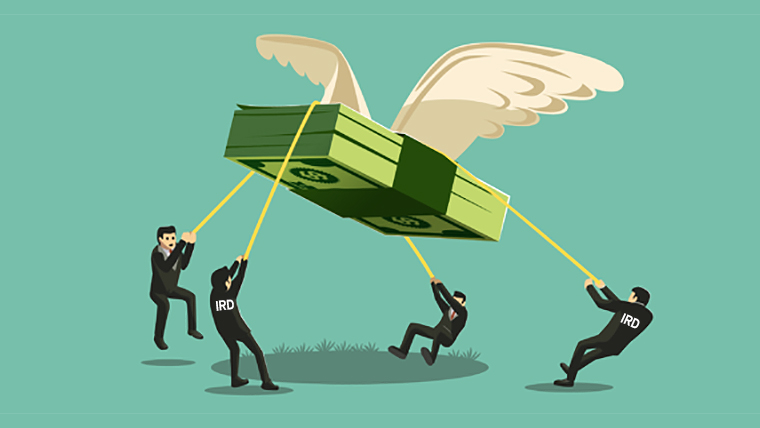 The Government is looking at ways of preventing people from diverting income through companies and trusts to avoid the top personal income tax rate.
As of April 2021, personal income over $180,000 has been taxed at 39%.
Because this is above the rate for companies (28%) and trusts (33%), the Revenue Minister David Parker and Finance Minister Grant Robertson are worried people will use these entities to lower their tax bills.
They've directed Inland Revenue to address the issue in two or three tranches. The first, outlined in a new discussion document, concerns dividend integrity and income attribution measures relating to the use of closely-held companies and trusts. People have until April 29 to provide feedback.
The second tranche will consider trust integrity and company income retention issues.
A possible third tranche could consider integrity issues when it comes to the way income derived from Portfolio Investment Entities (PIE), including KiwiSaver and other investment funds, is taxed. The most someone can be taxed on PIE income is 28%.
Inland Revenue noted that while it's mainly concerned about people avoiding the 39% tax rate, the proposals being looked at could also affect lower income earners in situations where some or all of their income is earned via other entities.
It recognised there's always been an integrity issue, but the introduction of the 39% rate could make it worse.
Inland Revenue noted there was bunching of income declared by self-employed people at the $70,000 mark in the 2019/2020 tax year.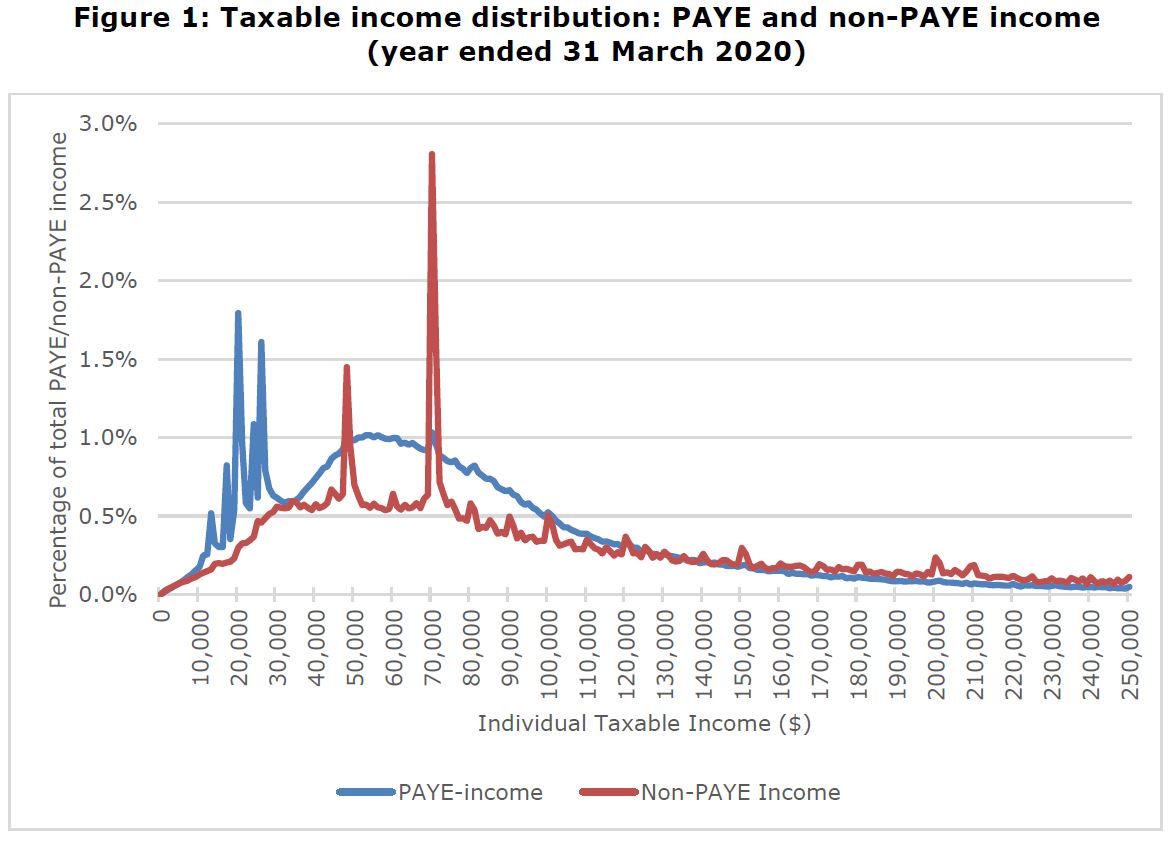 Furthermore, Inland Revenue said that the 350 high-wealth individuals and families (people with more than $50 million in net assets) it has data on, use or control 8,468 companies and 1,867 trusts.
In 2018, these people paid $26 million in tax, while their companies and trusts paid $639 million and $102 million respectively, showing there was a significant amount of income being earned through entities with lower tax rates.
Inland Revenue recognised that as long as the income tax rate is higher than other rates, there will be an "arbitrage incentive".
It noted the gap between the top income tax rate and the company rate is smaller than in most OECD countries at 11 percentage points. Nonetheless, it said New Zealand's lack of a general capital gains tax, heightened this arbitrage incentive.   
To the details of the first tranche of changes, Inland Revenue proposed the following:
"That any sale of shares in a company by the controlling shareholder be treated as giving rise to a dividend to the shareholder to the extent that the company (and its subsidiaries) has retained earnings. This will trigger a residual tax liability for the shareholder. The company should also have an increase in its available subscribed capital (ASC). This ASC increase will address a current inequity in the imputation credit continuity rules and prevent double taxation upon liquidation.

"That companies be required, on a prospective basis, to maintain a record of their ASC and net capital gains, so that these amounts can be more easily and accurately calculated at the time of any share cancellation or liquidation. These accounts would be similar to the imputation credit accounts already required to be kept but would have fewer entries.

"That the "80% one buyer" test for the personal services attribution rule (that is, at least 80% of the associated entity's income from personal services during the income year is derived from the supply of services to one buyer in particular and/or an associate of the buyer) be removed."
Inland Revenue also posed the following questions:
"Should the 80% threshold for the "80% one natural person supplier" test (that is, at least 80% of the associated entity's income from personal services is derived from services that are performed by the working person and/or a relative of theirs) be reduced to 50%?

"At what level should the threshold for the substantial business assets test (currently the lower of $75,000 or 25% of the associated entity's income from personal services for the income year) be set?"