National says it would only continue contributing to the Super Fund if 'fiscal conditions allow'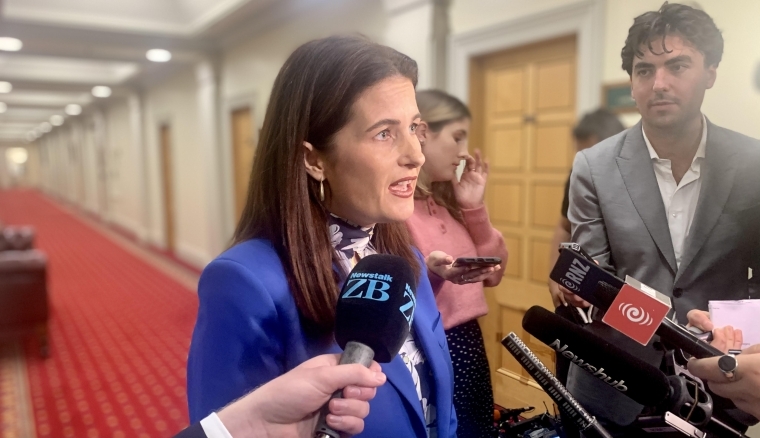 The National Party won't commit to continuing contributions to the New Zealand Superannuation Fund, should it be elected to govern at the 2023 election. 
National Finance spokesperson Nicola Willis told interest.co.nz the party is "broadly supportive" of contributing to the fund "when fiscal conditions allow". 
She said National would decide whether "fiscal conditions" do or don't allow for contributions to be made when it releases its fiscal plan in more than a year's time. 
So as it stands, the party is yet to decide whether or not it would continue contributions to the Super Fund. 
The Super Fund was created by a Labour-led Government in 2001 to smooth the cost of superannuation between today's taxpayers and future generations. It sees government contributions invested in a global portfolio. Withdrawals from the fund are currently forecast to start occurring in 2033/34.
When National was last in government, it suspended contributions in the wake of the Global Finance Crisis, between 2009 and 2017.
If National was elected to govern in late-2023, and paused contributions for the years to June 2025, 2026 and 2027, it would save $5.44 billion, according to the Treasury's Super Fund contribution rate model. 
However, the Super Fund's balance would be $5.71 billion smaller by June 2027 (at $88.31 billion), and $6.95 billion smaller by June 2037 (at $164.29 billion) than it would've been if contributions were maintained. 
The estimates are dependent on a number of variables, including a projection the Super Fund would deliver annual returns of 7.9% in the three years to 2027.
National, ahead of the 2020 election, campaigned on halting contributions for 10 years. 
Its Finance spokesperson at the time, Paul Goldsmith, told interest.co.nz, "We just take the view that at a time when we're borrowing colossally, it's better to be spending that money on New Zealand and on improving the infrastructure of New Zealand rather than putting it on global stock markets for use in 20 or 30 years' time."