Public Policy
/
analysis
Gareth Vaughan on Covid-induced onshoring, advice for central banks in their inflation fight x2, Dr Doom's 'mother of stagflationary debt crises' & why Dutch farmers are revolting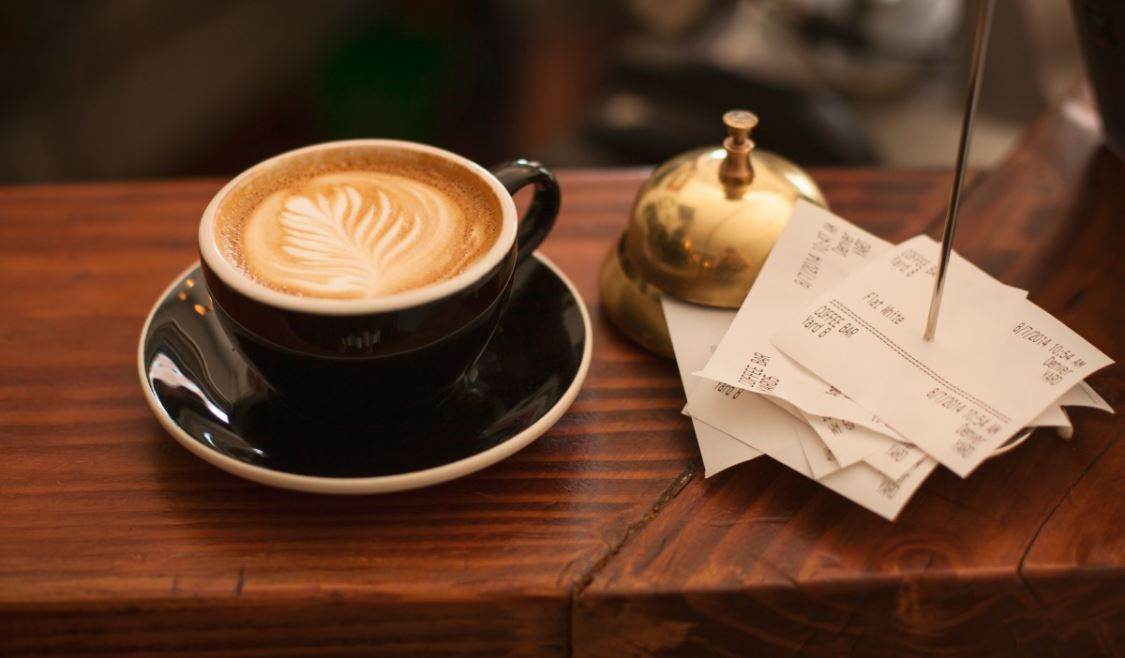 This Top 5 comes from interest.co.nz's Gareth Vaughan.
As always, we welcome your additions in the comments below or via email to david.chaston@interest.co.nz. And if you're interested in contributing the occasional Top 5 yourself, contact gareth.vaughan@interest.co.nz.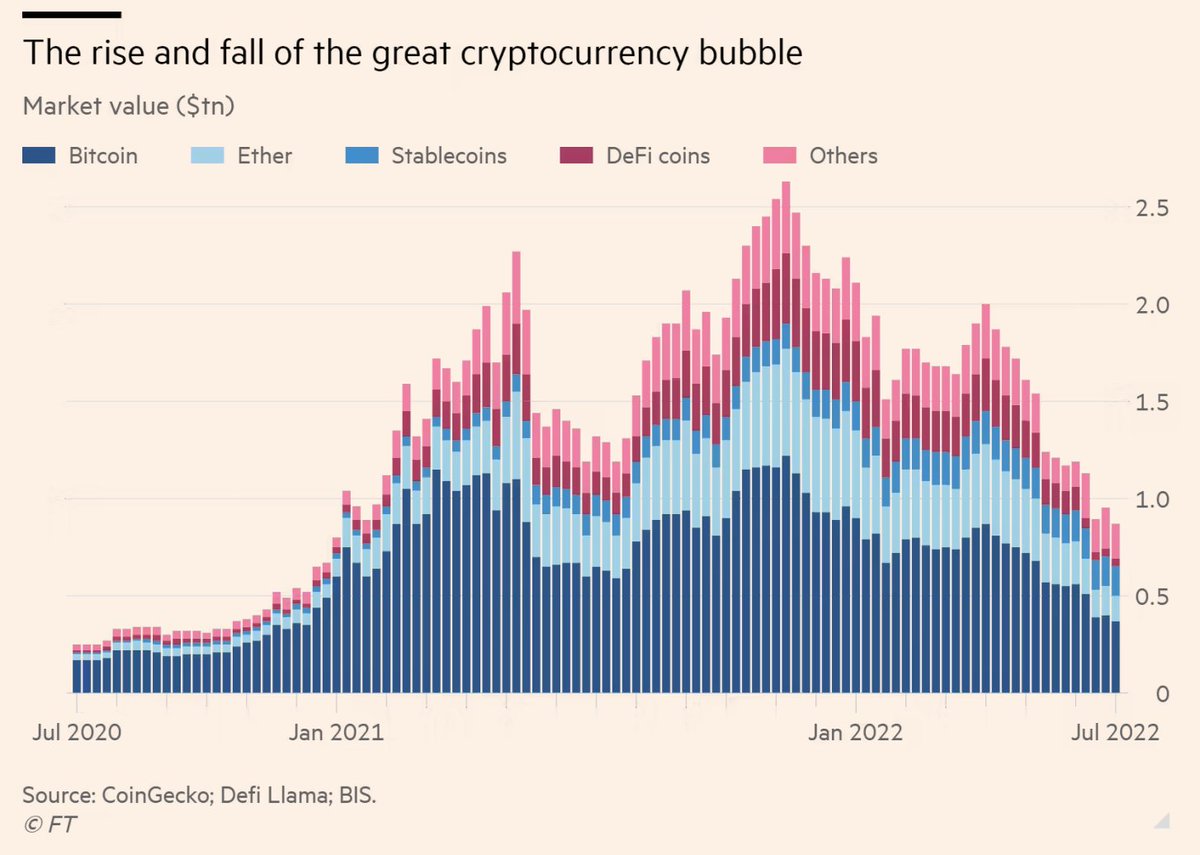 IMAGE: The Financial Times.
1) Onshoring/reshoring manufacturing, - 'it's just economics.'
Whilst preparing for the next episode of our Of Interest Podcast, I stumbled across this Bloomberg story. In it Ryan Beene writes about a big increase in the construction of manufacturing facilities in the US. A key driver of this is supply chain woes that have emerged during the pandemic, which have made China a less appealing manufacturing location for some multi-national companies.
Rattled by the most recent wave of strict Covid lockdowns in China, the long-time manufacturing hub of choice for multinationals, CEOs have been highlighting plans to relocate production -- using the buzzwords onshoring, reshoring or nearshoring -- at a greater clip this year than they even did in the first six months of the pandemic, according to a review of earnings call and conference presentations transcribed by Bloomberg. (Compared to pre-pandemic periods, these references are up over 1,000%.) 

More importantly, there are concrete signs that many of them are acting on these plans.

The construction of new manufacturing facilities in the US has soared 116% over the past year, dwarfing the 10% gain on all building projects combined, according to Dodge Construction Network. There are massive chip factories going up in Phoenix: Intel is building two just outside the city; Taiwan Semiconductor Manufacturing is constructing one in it. And aluminum and steel plants that are being erected all across the south: in Bay Minette, Alabama (Novelis); in Osceola, Arkansas (US Steel); and in Brandenburg, Kentucky (Nucor). Up near Buffalo, all this new semiconductor and steel output is fueling orders for air compressors that will be cranked out at an Ingersoll Rand plant that had been shuttered for years.
Beene notes, however, that it's not a return to the halcyon days of US manufacturing, with around eight million jobs lost between peak to trough. The automation of many jobs means US factories today require smaller numbers of workers than they once might have. Additionally the strong US dollar isn't helping at the moment because as it rises against the yuan, yen, pound and euro, it becomes more expensive to make things in the US than in some other countries.
However, the article quotes Kevin Nolan, the CEO at GE Appliances, arguing that concern about high costs in the US is overdone.
It has been for years, he says. Around 2008, he came to realize that on large items -- like, say, dishwasher size and up -- the savings earned by eliminating overseas shipping could outweigh the extra money spent on labor here. The key, he determined, was to wring maximum efficiency out of the factory floor to keep those labor costs down. A year later, he decided to test the thesis out and moved some of GE's water-heater production to Louisville. Other product lines followed.

It's all been such a success for the company -- which is now, ironically, owned by China's Haier Smart Home -- that Nolan has been waiting for other CEOs to follow his move. It took a pandemic to convince them to do it.

"I've always said, this is just economics, people are going to realize that the savings they thought they had aren't real," Nolan said in an interview, "and it's going to be better and cheaper to make them here."
As a trading nation New Zealand is, of course, heavily dependent on global supply chains. We are much, much smaller than the US and China of course. But will any significant onshoring push emerge here?
2) Advice for central banks in their inflation fight, part 1.
Central banks are getting plenty of advice on their battle with inflation. And writing in the Financial Times, Martin Sandbu weighs in with his.
Basically Sandbu argues US and European central bankers have bottled it. He points out that during the pandemic, the US Federal Reserve and European Central Bank have reformed their monetary policy strategy. Following a decade of below-target inflation with employment taking a long time to return to earlier peaks, central bankers pledged to be relaxed about inflation running temporarily above target as long as ongoing monetary stimulus was justified.
This should have steeled central bankers' nerves in the face of several bad supply-side surprises. And for a while they did keep their cool during the resulting inflationary burst. But they have not sustained the courage of their new convictions. Instead they let criticism bully them into rejecting the possibility that high demand pressure could draw more resources into the economy than previously thought and thus over time help contain price pressures while maintaining growth. 

Central banks now seem determined to restore that monetary version of toxic machismo that says if it doesn't hurt, it's not working. Leading policymakers are increasingly explicit about intending to bring inflation down even at the cost of slowing growth or putting people out of work. Markets have taken their cue and are bracing for recessions.  
Sandhu appears to still be in the transitionary camp.
At first the rise in inflation was near universally attributed to supply shocks. But despite the obvious role of Vladimir Putin's attack on Ukraine and the subsequent tightening of gas supplies, prevailing opinion has somehow shifted to blaming excessive demand. 

 Yet it is only this year that nominal spending surpassed the pre-pandemic trend in the US; and it still has not done so in the UK or eurozone. Even in the US, the total volume of goods and services bought (as opposed to their market value) is right on the pre-pandemic trend. Not so much demand running amok, then, as recovering demand (itself a triumph of crisis policymaking) facing higher prices for supply-side reasons. 

 The obvious retort is that even if demand is near a normal level, supply may not be, either because of the pandemic or energy and commodity price spikes. But how certain can we be that these are durable problems? (It makes little sense to cause a recession to deal with temporary supply hiccups.) 
In the FT article Sandbu goes as far to say central banks should treat inflation with "benign neglect."
The last line of argument for tightening into a supply-triggered recession is to avoid a wage-price spiral. But the rationality of this depends on the risk being more than theoretical. By themselves, wage increases are of course something to welcome — and robust profit margins suggest wage costs are not driving prices up. It is also worth noting that countries with the greatest collective bargaining coverage (France, Italy, the Nordics) have the lowest inflation rates.  

 

 None of this should belittle the real suffering caused by the cost of living crisis. But monetary contraction on the cusp of a recession will make things worse for no benefit. Governments have to put in place support for those worst hit by the jump in prices. But maybe central banks — for the very sake of monetary and economic stability — should treat inflation with more benign neglect. 

 
3) Advice for central banks in their inflation fight, part 2.
Again writing in the Financial Times, Jean Boivin, a former Bank of Canada Deputy Governor who is now head of the BlackRock Investment Institute, weighs in. 
Boivin sees an urgent need to raise rates back to a neutral level that neither stimulates nor suppresses economic activity. But the problem he sees is central banks going further and pledging to stamp out inflation, "whatever it takes". This, he argues, appears to be addressing the politics of inflation when the actual economics of inflation aren't that simple and require a more nuanced solution.
The last two years have been very different. Production constraints have been hampering the economy in ways they never did during the Great Moderation. The pandemic triggered the largest — and still unresolved — spending shift recorded in the US, from services to goods. The most important bottleneck to ramping up production has been labour supply: many people are hesitant to re-enter the labour market or are taking longer to find a job in a new sector. And these production constraints have been exacerbated by large energy and food price shocks resulting from the Ukraine war.

Even when the constraints do resolve, structural trends such as geopolitical fragmentation, the rewiring of globalisation and the climate transition will affect production and push costs up for years to come.

It is possible to bring inflation back to 2 per cent quickly. But this will come at a great cost. Raising interest rates will do nothing to relax these production constraints, reduce energy prices or address the root cause of this inflation. The only way to bring inflation down is to crush the interest-rate sensitive parts of the economy that are not responsible for today's inflation. This is a far cry from the demand-driven episodes of the last 40 years, when raising interest rates was the remedy for debt-driven spending.
Boivin goes on to argue the alternatives are central banks crushing the economy to kill inflation, or we are forced to live with more inflation.
This is not a trivial choice. Either way, we are on course for a less favourable combination of inflation and growth. Blindly pursuing the politics of inflation is almost certain to lead to even worse outcomes. A clear and nuanced framing of the issue is difficult to achieve in today's hyper-politicised environment, but it's what we badly need.
more than 20 govt resignations (so far)

boris, is in fact, toast pic.twitter.com/nZ4N9hpAAa

— ian bremmer (@ianbremmer) July 6, 2022
4) Dr Doom's 'mother of stagflationary debt crises.'
Nouriel Roubini is again living up to his nickname. "Dr Doom" is suggesting that we're heading for a world where the stagflation of the 1970s will be combined with the spiraling debt crises of the post-2008 era.
Writing for Project Syndicate, Roubini argues that with debt ratios much higher than they were in the 1970s, a combination of loose economic policies and negative supply shocks threatens to fuel inflation rather than deflation, setting the stage for the mother of stagflationary debt crises over the next few years.
It's not a cheerful diagnosis from Roubini, Professor Emeritus of Economics at New York University's Stern School of Business.
When former Fed Chair Paul Volcker hiked rates to tackle inflation in 1980-82, the result was a severe double-dip recession in the United States and a debt crisis and lost decade for Latin America. But now that global debt ratios are almost three times higher than in the early 1970s, any anti-inflationary policy would lead to a depression, rather than a severe recession.

Under these conditions, central banks will be damned if they do and damned if they don't, and many governments will be semi-insolvent and thus unable to bail out banks, corporations, and households. The doom loop of sovereigns and banks in the eurozone after the global financial crisis will be repeated worldwide, sucking in households, corporations, and shadow banks as well.

As matters stand, this slow-motion train wreck looks unavoidable. The Fed's recent pivot from an ultra-dovish to a mostly dovish stance changes nothing. The Fed has been in a debt trap at least since December 2018, when a stock- and credit-market crash forced it to reverse its policy tightening a full year before COVID-19 struck. With inflation rising and stagflationary shocks looming, it is now even more ensnared.

So, too, are the European Central Bank, the Bank of Japan, and the Bank of England. The stagflation of the 1970s will soon meet the debt crises of the post-2008 period. The question is not if but when.
5) Why Dutch farmers are revolting.
Climate change and agriculture is a combination we're going to be hearing a lot more about in New Zealand.
This week the Climate Change Commission released its advice on pricing agricultural emissions. Beef + Lamb New Zealand and DairyNZ responded by strongly urging the Government to adopt the primary sector's agriculture emissions pricing solution – He Waka Eke Noa – in its full, proposed form, saying they strongly disagree with the Climate Change Commission's advice for no recognition of sequestration via the He Waka Eke Noa system.
Watch this space.
Meanwhile in the Netherlands, another major food exporter, farmers are protesting. They are blocking roads, setting fire to haystacks, and driving tractors through the streets of The Hague. The episode of Al Jazeera's Inside Story below debates what's going on.
Dutch farmers are angry. They say plans by the Government to reduce nitrogen emissions will harm their livelihoods. The Netherlands is the second largest agricultural exporter, so what is this going to mean for global food supplies?