Public Policy
/
opinion
Chris Trotter says Labour and National should defer significant constitutional change till there has been an opportunity for all New Zealanders – Māori and Non-Māori – to engage openly on the full range of options for how their country might be governed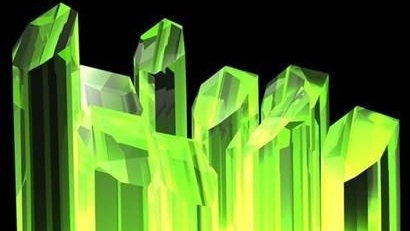 By Chris Trotter*
Constitutional reform is Kryptonite to our political leaders. New Zealand's No. 8 wire constitution, largely unwritten and characteristically informal, has been deemed "rough enough" by the country's two largest political parties. In both National and Labour, excessive interest in the topic is not career-enhancing – being taken as evidence of the political trainspotting to which most "ordinary" Kiwis display a strong allergic reaction.
This allergy has only got worse as the political salience of te Tiriti o Waitangi has increased. The alacrity and energy with which National and Labour politicians kick Tiriti-based constitutional reform down the road is remarkable. That republican proposals regarding the monarchy are similarly postponed to some nebulous future time, merely confirms our politicians' aversion to serious constitutional debate.
The politicians' aversion to substantive constitutional reform is perfectly understandable when set against the New Zealand electorate's strongly-held conviction that Parliament is – and should remain – supreme. Formalising our constitutional arrangements in writing would lead, inexorably, to the Judiciary adjudicating constitutional disputes. The idea of appointed judges having the final say over the actions of our democratically-elected House of Representatives has never gone down well in these parts.
Like it or not, however, the pressure to enshrine te Tiriti at the heart of our constitutional structures continues to grow. "What to do about 'The Treaty'?", is certain to be one of the key questions dominating the forthcoming election campaign. This is not because our political leaders have finally decided to bite the bullet on constitutional reform, it's because Māori activists – both legal and political – have finally forced the issue onto New Zealand's short-term political agenda.
Both of the major parties have been caught in a pincer-movement. From the left, Te Pāti Māori (TPM) has made it clear that constitutional reform must be part of any coalition and/or support agreement involving itself, Labour and the Greens. From the right, the Act Party is insisting that any conservative coalition government must commit itself to, first, defining te Tiriti's meaning and scope, and then, confirming that definition by referendum.
The moment it becomes clear to non-Māori New Zealanders just how violently TPM's reforms would re-arrange the country's constitutional furniture their reaction is likely to sink any chance of a centre-left victory. By the same token, an affirmative referendum vote for a re-definition reducing te Tiriti to a mere constitutional flourish would be the signal for an unleashing of racial conflict on a scale unprecedented since the land wars of the 1860s.
Presumably, it was thoughts of this sort that prompted the Prime Minister, Chris Hipkins, to warn New Zealand's minor parties against announcing bottom-lines that neither Labour nor National can accept without setting themselves up for a fatal electoral backlash. Hipkins' (along with the Opposition Leader, Christopher Luxon's) problem is that neither TPM nor Act can afford to be seen abandoning their principles for the baubles of office. Both parties' electoral strength has been built upon their very public determination to stand firm even when all those around them are bowing to "mainstream" pressures.
The uncompromising positions adopted by those parties operating beyond the pale of political orthodoxy are a product of the orthodox politicians' refusal to both sanction and participate in genuine constitutional debate. But if, by their refusal, those same orthodox politicians assumed that serious constitutional debate could be stifled indefinitely, they were wrong. If the non-Māori political establishment was unwilling to countenance constitutional reform, the Māori political establishment – in the guise of the Iwi Leaders Forum – were determined to set the wheels in motion.
It was in 2010, at a meeting of the Iwi Chairs' Forum, that a proposal for "Matike Mai Aotearoa, the Independent Working Group on Constitutional Transformation", was first laid upon the table. By 2012, "Matike Mai", led by Margaret Mutu and the late Moana Jackson, was ready to begin developing and implementing "a model for an inclusive Constitution for Aotearoa based on tikanga and kawa, He Whakaputanga o te Rangatiratanga o Niu Tireni of 1835, Te Tiriti o Waitangi of 1840, and other indigenous human rights instruments which enjoy a wide degree of international recognition."
For more than four years, Māori up and down New Zealand gathered to impart their ideas about constitutional transformation to "Matike Mai". For the most part, Non-Māori New Zealanders remained unaware that such a process was underway. Certainly, only a very small number of Non-Māori understood the radical character of the undertaking. In the words of the Working Group's final report:
"The Terms of Reference did not ask the Working Group to consider such questions as 'How might the Treaty fit within the current Westminster constitutional system' but rather required it to seek advice on a different type of constitutionalism that is based upon He Whakaputanga and Te Tiriti. For that reason this Report uses the term 'constitutional transformation' rather than 'constitutional change'."
Mutu and Jackson clearly considered this approach to be optimal, but, from the perspective of those seeking constitutional reform proposals with significant buy-in from Māori and Non-Māori alike, "Matike Mai" was emphatically sub-optimal. Its recommendations, untested by the responses of Non-Māori, could hardly avoid becoming political Kryptonite. The moment the Non-Māori population became aware of what "Matike Mai" was proposing, things were going to get extremely messy.
The change of Government in 2017 hardly improved matters. Now vested with all the powers of the Executive, Labour's Māori ministers opted to continue down the constitutional reform path unaccompanied by the Non-Maori Treaty partner. Commissioned by Nanaia Mahuta, the extraordinary He Puapua Report (kept under wraps until the 2020 general election was safely out of the way) rehearsed many of the radical constitutional ideas first mooted in "Matike Mai". When, inevitably, the contents of He Puapua was leaked to the public, Jacinda Ardern and her Non-Māori colleagues could not back away from it fast enough.
And, as if "Matike Mai" and He Puapua weren't enough, there was also a constitutional consultative process of extraordinary design moving inexorably towards its scheduled conclusion. This exercise was notable for its division into two separate stages.
The first stage was restricted to Māori. Only when their recommendations had been finalised would Non-Māori be asked to respond. Perhaps unsurprisingly, when Māori Development Minister Willie Jackson received the Māori-generated constitutional proposals he refused to put them before Cabinet. He then (wisely) decided to halt the entire exercise until after the election.
In the light of this extraordinary history, it is very difficult to avoid the conclusion that those charged with managing the discussion of New Zealand's future constitutional arrangements have been guilty of appalling cowardice. Rather than insist that any and all discussion of the nation's constitutional future takes place in the full view of its citizens, the representatives of both Treaty partners found it more expedient to do their talking separately and behind closed doors. Inevitably, this secretive process has given rise to profound misgivings, especially among the Non-Māori majority. The Labour Government's shameful lack of transparency has allowed fear and doubt to grow about the motives and intentions of the Māori minority. This has contributed to an unnecessary and distressing deterioration in New Zealand's race relations.
 To prevent matters deteriorating further, Labour and National should both undertake to defer any significant constitutional change until there has been an opportunity for all New Zealanders – Māori and Non-Māori – to engage openly, and without fear of "cancellation", in discussing and debating the full range of options for how their country might be governed. It is not in the least reasonable to assume that a durable constitution can be drafted in the absence of untrammelled popular participation.
Political Kryptonite can only be rendered harmless by exposing it to the remedial effects of direct democratic sunlight.
---
*Chris Trotter has been writing and commenting professionally about New Zealand politics for more than 30 years. He writes a weekly column for interest.co.nz. His work may also be found at http://bowalleyroad.blogspot.com.