Labour's full tax policy includes the GST exemption, boosted tax credits for working families, but no wealth taxes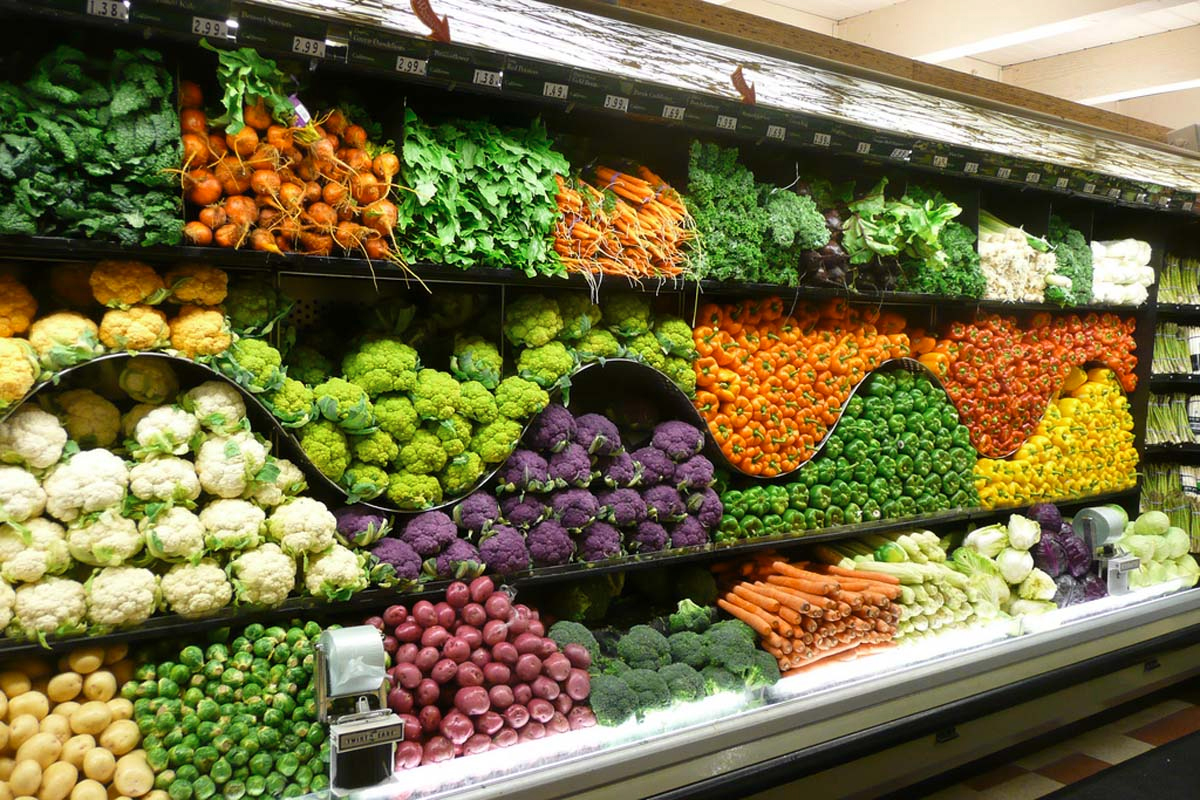 Labour has revealed that cutting GST from fresh and frozen fruit and vegetables will be the centrepiece of the party's tax policy during Election 2023, as foreshadowed by National's Nicola Willis. 
The opposition deputy leader stole Labour's thunder by pre-announcing the policy last month, forcing the party to defend the move before it was even made public. 
Economists and tax accountants have been highly critical of exempting anything from GST, which is a broad-based tax on almost everything people buy.
However, the policy has proved extremely popular with households which have been faced with a 23% increase in the cost of fresh fruit and vegetables over the past three years. 
Labour has "conservatively" estimated cutting GST from these products would shave about $18 a month, or $4.25 each week, off the average monthly spend of about $140. 
This was calculated from the latest Stats NZ Household Economic Survey and accounted for the price rises that had occurred since then.
High income households would save the most total dollars, but the savings would make up a greater proportion of low income household budgets.
Last year, a Newshub-Reid Research poll asked if people would support removing the GST from food? Almost 77% supported the idea and less than 19% opposed it.
On Sunday morning, the NZ Herald reported results of a survey conducted by Labour's pollster, Talbot Mills, which found two thirds of all respondents were in favour of the fresh fruit and vegetables only policy.
Some 80% of swing voters were reportedly in favour of the policy, as well as a slim majority of National Party supporters. It was a representative survey conducted in late July. 
This is the conflict at the heart of the GST policy debate: experts hate it, but people love it.
Beetroot boondoggle
Don Brash, a former leader of both the National and Act parties, said in a blog post last month that he was dismayed by the suggestion.
"It will seem such a sensible policy to a great many people, and may therefore attract a lot of votes. As somebody who wants rid of this present Government, that caused some of my dismay".
However, Brash had a career in economics before getting to electoral politics and chaired the committee which first established the goods and services regime in New Zealand in 1985.
His instruction from the Fourth Labour government was to design a system which minimised compliance costs for small businesses.
The logic was that big businesses would have the resources to manage a complicated system and that would give them a competitive advantage over smaller ones.
Charging the same rate on all goods and services makes the system simple to operate and prevents almost all attempts to evade the tax.
"But as soon as some items, such as fruit and vegetables, are made exempt from the tax, the system becomes vastly more complex," he warned.
The biggest problem comes in defining a boundary between the types of goods that are or aren't exempted from the tax. As an example, he asked whether GST be charged on pre-cut salads or a bag of mixed nuts?
No cooking or combining
Labour's proposed policy would set the GST rate on fresh and frozen fruit and vegetables at 0%, a practice done overseas and known as zero-rating.
Boundaries will be based on whether the fruit or vegetable has been "processed", meaning cooked or combined with other ingredients.
This rules out anything canned because of the heating process that accompanies canning.
"We have to draw a line somewhere and where we have gone is affordable, practical, and achieves our policy aims. There are boundaries everywhere in the tax system and we're confident tax officials can make it work," the party said in a policy document.
However, fresh or frozen fruit and vegetables can be cut up and mixed. This means Don Brash's pre-cut salad may be exempt, but frozen oven chips would not be since they are mashed and coated in oil.
If a food producer made a bag of oven chips that were just potatoes cut up and frozen, those would be zero-rated.
Labour said there would always be line-calls to be made and a consultative expert group would be established to work through "the finer details".
Pass on the costs
Terry Baucher, a tax specialist, said policy advisers were "pretty much unanimous" in thinking that a comprehensive GST system shouldn't be tinkered with.
"When you read the officials' analysis, they usually suggest it's better to give more targeted reliefs in the form of direct benefits rather than widespread initiatives," he said.
The second problem comes in ensuring that savings from the tax cut are actually passed through to consumers and not used to fatten the margins of retailers.
Labour's 2019 Tax Working Group looked at similar exemptions overseas and found consumers rarely received the full benefit.
Whether or not rate cuts were passed through to consumers was largely decided by the level of competition in the market and whether consumer demand was elastic.
Demand for fresh food and vegetables is considered to be relatively inelastic and the grocery industry has been proven to be uncompetitive in New Zealand.
According to the Tax Working Group, this makes the proposed GST tax cut less likely to be fully passed through to consumers.
In March 2020, the government in the United Kingdom scrapped its equivalent tax on ebooks, at a cost to taxpayers of £200 million.
A not-for-profit tax policy organisation found publishers could've cut their prices by 17% and made the same margin as before, but they did not do so.
It estimated that publishers and authors absorbed £140m of the £200 million benefit, while Amazon ate up the other £60m.
Labour said the newly established Grocery Commissioner would be tasked with ensuring that supermarkets and other grocery outlets were not profiting from this policy change.
The Commissioner has powers under the Grocery Industry Competition Act 2023 to require information and reports from supermarkets on matters such as their prices and margins.
Zero-rating fresh fruit and vegetables is estimated to cost almost $2 billion dollars over the four year forecast period, or roughly $500 million annually.
It would be met through the annual budget allowance and partly funded by reinstating a tax on commercial property owners.
In March 2020, the Government reintroduced depreciation for non-residential buildings to support commercial property owners through the pandemic.
It has proposed removing this benefit to help fund the costs of the GST policy.
Healthier households
However, there was some academic support for the policy when it was first put forward by the Labour Party ahead of the 2011 election.
Professors Tony Blakely and Cliona Ni Mhuchu from Otago and Auckland universities offered the proposal their "cautious support" as a way to improve health and inequality.
That year, a randomised trial of 1,100 New Zealanders found there was an 11% increase in the purchase of fruit and vegetables when 12.5% was taken off the price.
Which meant approximately six extra servings per household at the time.
Blakely, who is now chairing a royal commission into the covid response, said then it could improve the country's nutrition but the food industry would have to pass on the savings.
Labour's policy document put plenty of emphasis on the health benefits of the policy, rather than making it solely about the cost of living.
"Currently New Zealand families are putting off purchasing fruit and vegetables in favour of other products, which may be cheaper but are often more processed and less healthy," it said.
Since 2013, fruit and vegetables have been declining as a proportion of all expenditure, even while total food expenditure has been relatively flat.
Labour hopes removing GST will make fruit and vegetables a more affordable option and boost consumption.
You can compare the policy positions of all parties here. This is a resource that is updated as each new policy is released.