Guy Trafford takes a look at some of the water issues surrounding Canterbury particularly the Selwyn District and believes there is a brighter future ahead - eventually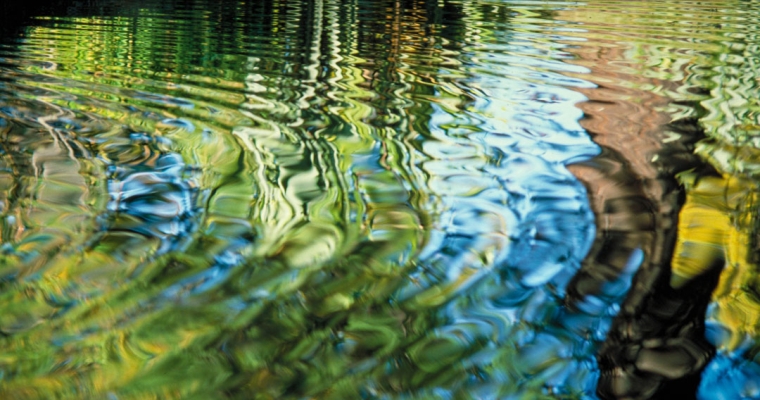 Fish and Game have been raising headlines yet again with the news that Canterbury has a water quality issue with nitrate levels.
They're correct; it has.
Everybody, especially those in Canterbury has known this for a long time. The real issue is what should be done about it.
If Dr Mike Joy, among others, is listened to, the average kiwi would assume that nothing is or has been done. This couldn't be further from the truth.
But is it enough? Probably not and the problem is likely to get worse before it gets better. But to do what Dr Joy suggests and turn back the clock and get rid of both irrigation and dairying is plainly ridiculous. It makes about as much sense as suggesting that we should all adopt riding bikes everywhere because cars are polluting the atmosphere.
What would be a lot more helpful would be starting a constructive conversation about having got ourselves into this state what we do to get ourselves out of it. And I say "we" because Canterbury is just the tip (quite a big one) of the iceberg. We could be talking about the Waikato catchment and the quality of water in the Waikato and Waipa rivers, the Bay of Plenty, Manawatu, parts of Hawkes Bay, Poverty Bay Otago , Southland and so forth.
Not all of these are caused by dairying and there are other contributors other than other pastoral systems although in some form or another we do have to recognise that many current and historical farming practises have been major reason the water ways in New Zealand are in the state they are.
The felling and burning of our native forests were the first steps of getting to where we are now. So, turning back the clock is not going to happen and hopefully we are smart enough to find more constructive solutions.
Looking at the Canterbury situation which too often gets the headlines it may be useful to see how we got here, at least the recent history. Many people in the early 2,000's were voicing concerns about the water quality in Canterbury and by 2007 several people opposed to the way ECan was conducting business in the allocation of water rights stood for election. Also, at this time farmer groups were unhappy with ECan mainly due to the large numbers of unprocessed water consent applications.  Total unprocessed Resource Consent applications peaked in 2007-08 at about 2,500 with water making up a large proportion of these.
Due to the general dissatisfaction after the 2008 general elections the Government set up an investigation (led by Wyatt Creech) and in 2010 sacked the then elected members and appointed seven commissioners to address the "urgent problems with water management in Canterbury". The then Minister for the Environment Dr Smith said efficient water management was crucial to New Zealand's competitive advantage and "our clean green brand". And " Government leadership is needed to address Canterbury's lack of a proper allocation plan, increasing problems with water quality and the failure to progress opportunities for water storage."
Nearly ten years on this makes it sound like it was a 'take-over' by government however, almost all parties would agree that back pre 2010 ECan was a dysfunctional organisation and some of the kinder comments were that it was a "rudderless ship". Probably what most people in Canterbury have been upset about is the time it has taken to get ECan back to be a democratically elected body as despite promises these would occur in 2013 it will not be until October this year that elections finally take place. So, what this is getting at is that the Government set in place the body that over saw the setting up and completion of many irrigation schemes and the rapid rise in dairy cow numbers.
Under the commissioners ECan did not sit back and do nothing regarding water quality.
Ten Water Zones within the ECan region based upon water catchments have community elected zone members overseeing the use and quality of water within their zone. These zones based upon exidsting water quality trends and current land uses. The first to be set up and the zone that has received the most (negative) publicity is the Selwyn Zone and this arguably has the greatest problems with most catchment water inside of the Rakaia and Waimakariri rivers which form its boundaries ending up in Lake Te Waihora/Ellesmere. This is (largely) the region that Dr Joy is suggesting all cow and irrigation need to be removed from.
The current regulations that came in in 2017 are based upon a premise that the catchment overall can sustain a loading of 15kgs of N per hectare. Given that most dairy farms are operating at somewhere between 35-50 (there are outliers at both ends) there is quite a way to move. However, it should be recognised that not many years ago under (inefficient) flood irrigation techniques there were farms leaching at over 100kgs of N per ha. The current sprinkler systems are a far more efficient use of water and have reduced leaching due to better control over timing and amounts of water applied. Within the Selwyn district there is over 100,000 hectares of irrigated land.
A short precis' of the 'new' rules farmers in the Zone now need to operate under, are:
Since 2017, any farm greater than 10 hectares and using irrigation must complete a Farm Environment plan (FEP) which requires farmers to use best practice and keep N levels below the baseline set by the 2009-2013 average. Where a property's nitrogen loss calculation is greater than 15 kg of nitrogen per hectare per annum, further reduce losses of nitrogen from farming activities by implementing management practices that are in the order of half-way between good management practice and maximum feasible mitigation, which means the required reduction in the losses of nitrogen from the property or farming enterprise are:
30% for dairy; or
22% for dairy support; or
20% for pigs; or
5% for irrigated sheep, beef or deer; or
2% for dryland sheep and beef; or
7% for arable; or
5% for fruit, viticulture or vegetables; or
0% for any other land use.
These are to be achieved by 2037.
So, while things are not going to happen overnight eventually, they will improve. Given the current polices around reducing carbon, these are relatively quick.
In the meantime, land users are not sitting on their hands and there is plenty of work being done around management techniques to lower leaching levels ranging from changing the diet mix, building (further) infrastructure to house cattle at key times and also include destocking to more modest levels.
When it is considered how much landowners have invested in their properties expecting them to turn back the clock is stupid. An average Canterbury farm has probably invested about $1 mln in the dairy shed, over $1 mln in irrigation infrastructure, and about another $1.5 mln in livestock and plant. Plus the land is currently worth about $45,000+ per ha.
The problem didn't just start with the advent of dairy cows, that just exacerbated it. Other land uses such as lamb finishing on clover and lucerne, potato growing and plenty of intensive arable uses have all contributed. And some have gone back 100 years in their influence.
An interesting addition to the story is a report spotted on TV1 the other night which showed that the New Zealand pasture based cow dairy system uses less water to produce a litre of milk than some plant based 'milks' notably soy and almond and far less land than its Northern Hemisphere counterparts and produced less than half the carbon equivalents to them.  A different argument to the water debate but given how transferable around the globe milk production is.
If New Zealand doesn't produce it the evidence is that someone else will, with far greater cost to the global environment.