Sheep and Beef farmers are increasingly concerned at the potential for productive food producing land being lost to forestry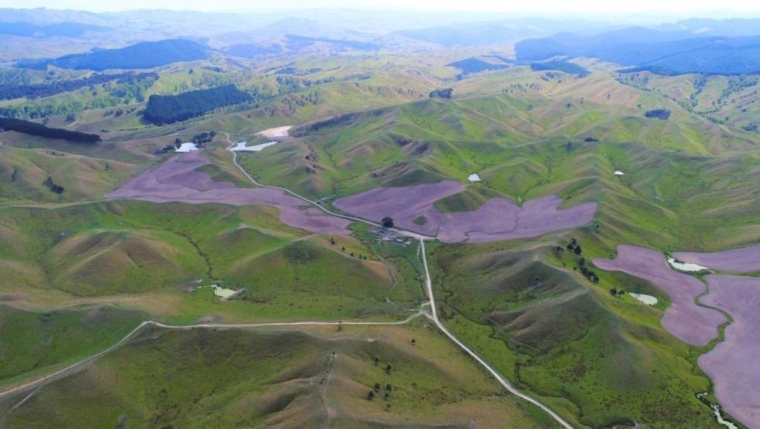 When looking at recent real estate data, despite a lot of media coverage, the supposed increase in farm sales to be converted into forestry didn't appear to be reflected in the numbers.
However, more recent information has provided a lot more flesh to what farmers have been saying is happening.
The drive to put more land into forestry is directly related to the governments aim to plant 1 billion trees by 2028 to aid in the longer-term goal of lower net carbon emissions. With the price of carbon in the Emissions Trading Scheme sitting around $25 a tonne (actually, surprisingly has dropped below $24 in the last day or so) investors no doubt can see a profitable return from carbon along with the timber harvested if they get the timing right.
Tree establishment grants ranging from $1,000 per ha for native bush reversion up to $6,500 per ha for plantation forestry have driven the price for potential forestry type land from $6,487 per ha to $9,394 per ha, a 45% increase over the last year.
The bulk of the land sales have occurred in the North Island due to land availability. Criticism has been aimed at the government and the Overseas Investment Office (OIO) for allowing foreign investors in and letting too much productive land be lost to farming and end up in trees. Based on previous experience rural communities know there will be a loss of jobs and a general depopulation.
While Minister for the Environment Eugenie Sage has played down the influence of foreign buyers in recent times, there have been eight forestry-based sales approved and another 19 are in the pipeline.
Unlike other land sales when it comes to forestry the OIO requires not only no proof of a positive influence and also does not have to consider any negative effects. To meet the country's 2030 carbon reductions an estimated further 500,000 ha of land needs to go into trees.
Compounding the issue about where these plantings need to be there are restrictions in place which prevent much of the South Island being utilised. Much of the east coast and parts of dryland Otago have rules which prevent plantation planting due to competition for water.
Ironically up to 7% of the North Island is also unsuitable for harvestable plantation forestry due to the state of erosion being too severe.
50 Shades of Green, a nationwide pressure group, have been calling on the government to take a pause in the planting programme as they fear the 1 billion trees programme is showing that there are too many negative irreversible outcomes for which there needs to be a discussion around before the programme progresses too far.
To date they have said that approximately 26,000 ha has been sold to be converted in forestry on the North Island  east cost for a loss of around 300,000 sheep equivalents. If the 500,000 ha required to meet the 2030 carbon requirements is correct and comes from similar country then there will be a reduction of up to 5-6 million sheep equivalents. This reduction is going to result in the loss of far more jobs than forestry will ever be able to replace, and it will be throughout all communities not just the rural rector.
The Paris Agreement had as its main goal to reduce global warming, however, it also questioned how it would feed a growing (world) population. New Zealand as the most efficient producer of animal proteins is likely to incentivise other less efficient countries to pick up the market opportunities and at the same time see global emissions increase and from animals fed crops that would be better off feeding people.
One of the ultimate ironies the Zero Carbon Act has is the fact that overseas investors are able to purchase land here, plant trees and receive ETS credits for offsetting Carbon emissions, including methane and yet the farmers who may have sold them the land cannot.
Overseas investors who convert whole farms are not meant to receive planting subsidies however, it seems unclear what "whole farms" means as in a recent case a 1,727ha Wairarapa farm was sold to Austrian interests of which three house and some flat land will be sold off and there will be a 1,280ha forest left to be harvested in 2045-47. Presumably this still counts as a "whole farm".
At the moment it certainly appears that it is the rural sector that is to carry the hopes of the government's Zero Carbon Plan. Overseas it seems the reverse is the case.
Ireland, a country often compared as the Northern Hemisphere's closest example to New Zealand in many aspects has just announced it will ban petrol and diesel cars in 2030. This is the tenth country to announce such plans with even India having the same policy. I do wonder how New Zealand's general populous would react to such an announcement. I did notice the first advertisement I can recall seeing for an electric car on T.V. recently - although the 63 km range limit didn't inspire a great desire to purchase.