Government's industry-average rural climate change plans will mean gains innovative farmers make through adopting new technologies and management won't be recognised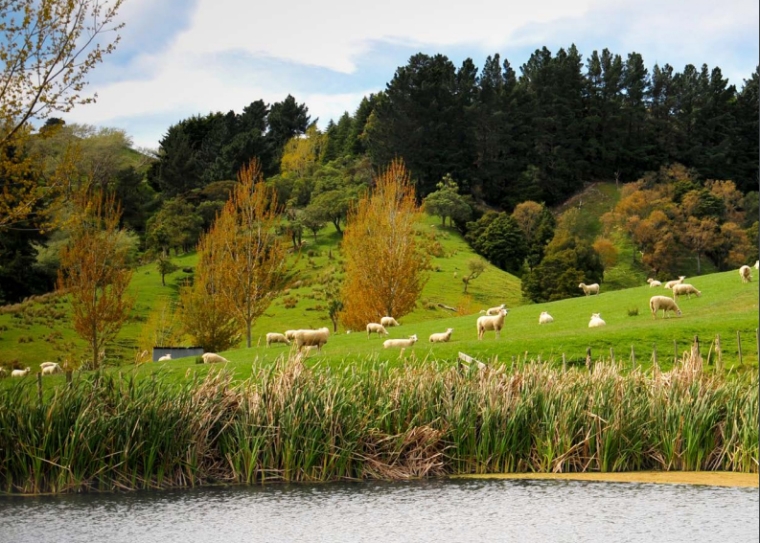 The government has made much of the fact that the recently released primary sector report  (HE WAKA EKE NOA - OUR FUTURE IN OUR HANDS) on how climate change may be tackled by the farming and horticulture is strongly aligned to what the Interim Climate Change Commission (ICCC) has also recommended.
However, there some key differences.
The following section has been directly taken from the government press release and are the key points of agreement.
Both report options aim to see on-farm emissions accounted for and priced by 2025.

The ICCC recommends developing a fund, led by farming leaders, to build the skills and technologies farmers will need to measure and manage their on-farm emissions

It's estimated that could provide a fund of $47 million a year which would be 100 percent recycled back into fitting out farmers and growers with the measurement tools and know-how to control farm emissions through a processor levy over the next five years, which would eventually lead to farmers handling emissions at the farm-gate by 2025.

Farmers would receive a 95 per cent discount on emissions in line with similar discounts for other industries.

Farming leaders are offering an alternative sector-led proposal, which it would manage, to get the agricultural sector into an emissions pricing system by 2025, funded through the sector's levy organisations, like Federated Farmers, Dairy NZ, and NZ Beef and Lamb.

(In regard to the point of obligation)

"The ICCC considered an arrangement like that proposed by the agriculture sector, (I.e making it an on-farm assessment) but expressed some doubt over the ability to implement it. By consulting on it, the Government is creating an opportunity for it to be examined further," James Shaw said.

The Government's discussion document is now seeking public feedback on both the ICCC's recommendations and the farming sector option over the next four weeks.

"It's important to point out farmers and growers will have opportunities to earn money from their emissions reductions, and the Government is considering options to help farmers get credit for things like riparian planting to help them offset emissions," Mr Shaw said

Further background:

• It's estimated the average dairy farm, with a 95 per cent discount on emissions, at the current NZ ETS price of $25/tonne would incur $0.01c per kg of milk solids.

• The average cost on beef production is estimated at $0.01c per kg of beef, $0.03c per kg of sheep meat, and $0.04c per kg of venison.
The major point of difference appears to be around how methane is treated, currently the government does not allow farmers to use trees as an offset to mitigate the impact of methane in the atmosphere, despite the Parliamentary Commissioner for the Environment recommending such an approach and in fact specifically targeting trees as the most suitable tool (at the moment) to mitigate methane with a short term response tool to alleviate a short term (relatively) green house gas.
DairyNZ on behalf of most of the dairy producers have put forward a submission which contests the government view and  believes the government economic impact modelling is well below what the true costs to farmers will be.
The issue of the point of obligation (i.e. where the amount of emissions is assessed and how the cost is calculated) may be the key issue in the future and this may be what reveals the governments attitude to livestock systems.
The ICCC report estimates that to monitor the true on farm emissions is going to create a bureaucracy that will cost the industry $15 mln (at 30,000 livestock farms this works out at $500 per farm, I would suggest this is too light by at least a factor of ten). The ICCC preferred option is to have processors act as 'toll collectors' working on an industry average leaving individual farmers no other way than by reducing production to reduce cost. The (only) benefit of this system is that it would be simple (read cheap) to operate. It also would make a nonsense of any gains individual farmers make through using new technologies and management.
If government sticks with this option, it indicates to me that they a looking at driving land-use change by stealth.
They are already heading down this pathway with how they are denying farmers to use trees to mitigate methane. Both the methane option and the point of obligation need to be seriously contested.
To this end the government has put in place (to its credit) a consultation process where anyone can put their ten cents worth in. Meetings are being held around the country to explain the process (follow links to see when meetings are near you. Scroll down to find times and places). There are links on the same page to make your submissions (or here).
Have your say on 'crap' broadband
On a more mundane topic the Commerce Commission is looking for up to 3,000 volunteers to install a 'white box' to measure how good (or bad) your broadband connection is. Having no impact upon use and not able to monitor what is being looked at it seems a good opportunity to get a government body to find out just how 'crap' some of our rural services are. To apply follow this link. Unfortunately, it appears not all regions are covered, having applied myself I look forward to seeing what the numbers say (assuming we are in a monitored area).
For those are interested following the results (reported at a pretty broad level) link here. Any outcomes will be far too late to help with Rugby World Cup coverage, perhaps Spark have acknowledged some short comings with internet coverage by allowing free to air to screen many of the All Black games.