Guy Trafford ponders the possibilities of New Zealand following Cuba down the organics trail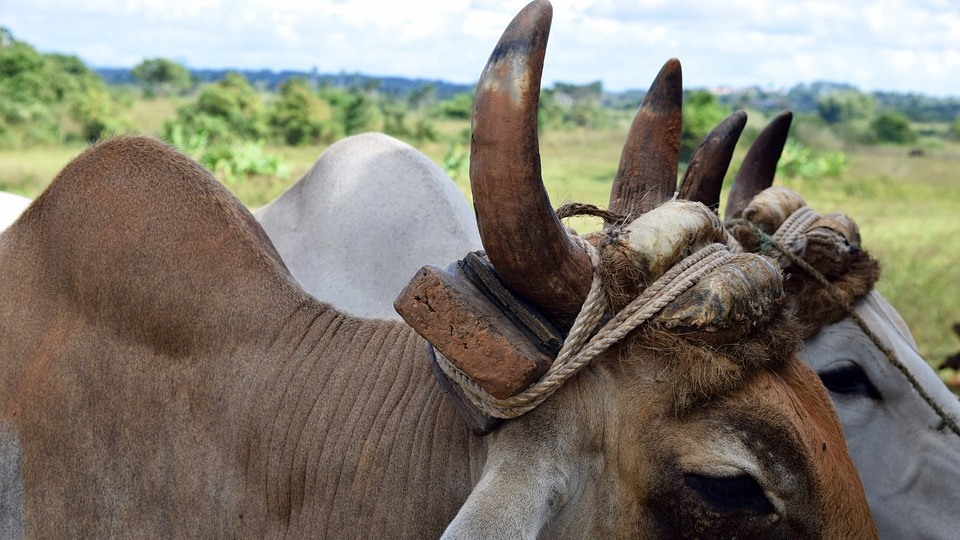 One of the more pleasurable activities experienced when at Lincoln University was being involved with taking a group of students to Miami to participate in a case study competition against other universities from around the globe.
This part went well without bringing home any silverware.
The highlight, however, was a side trip to Cuba to look at their agriculture and speak at their agricultural University.
This trip took place in July 2017. Since then there has been a ramping up of the "Trump effect", with an increase in barriers and access restrictions. There was also the cyclone in 2018. So, the challenges for those living there will have increased.
Apart from experiencing a new culture, part of the motivation for visiting Cuba was to see how their agriculture operated.
It is largely horticulture, with a focus on growing tobacco for the renowned cigars. But they do have a small dairy and livestock industry.
Organics umbrella
A feature that stands them apart from other countries is the decision to put all farms under the organics umbrella.
The decision was driven largely by pragmatic reasons rather than any great philosophical belief in organics.
If we look at New Zealand, one of our larger imports (dollar wise) is the cost of imported fertiliser.
Cuba, with all sorts of trade barriers on both exports and imports - compliments of the US - has restricted access to fertilisers and probably couldn't afford them anyway.
Here in NZ?
Recently, amid the barrage of environmental requirements as well as the growing demand for well grown healthy food, I was prompted to wonder how a similar move to what Cuba has done could be applied to New Zealand.
New Zealand farmers are steadily moving to that paradigm with the term "biological farming" becoming more prevalent. This is not organics, but it is certainly a reduction in the reliance on synthetic chemicals and a lesser environmental footprint.
However, being 'partially' organic does not capture the full benefits that are available. Along the same lines is a need to separate our food production from that produced in our competing countries and the threat of competing cheap lab-based foods.  These are looking increasingly likely to start to take up the space of commoditised food, (IE food that is sold on price and supplies the food service sector where there is little differentiation from other bulk produced foods).
Milk products are the sector most at risk from this technology, largely from the amount of milk powder that is sold as a commodity - although all food products are exposed to a greater or lesser degree.
When setting up business, some of the principles to help assure success are to: Provide something better, provide something different and arguably provide something cheaper. The last of these - "provide something cheaper" - can often end up being a race to the bottom and ends up not being sustainable. So, different and better, at least in the eyes of the consumer, is a mantra worth following.
A US organics story
Promoting the benefits of organics on Radio NZ, Gary Hirschberg told the story of organic dairy in the US. He started in 1973 with seven cows selling organic milk. Around 40 years later the business was sold to global food giant Danone for US$1.7 billion.
Using Hirshberg's figures, the organics dairy industry in the US is worth US$60 billion and growing at a rate of 14% per year compounding - whereas the conventional market is contracting. Of interest is that Hirschberg visited New Zealand 18 years ago as a guest of Fonterra before they went to their on again, off again, on again programme.
The business that was sold to Danone has 2,000 family farm suppliers with an average size of 80 cows. That's not quite the image one sees of the US dairy industry, but the big difference is the farms are profitable at a time when most US dairy farms are struggling to break even.
Given the issues agriculture in New Zealand is facing from increasing consumer resistance and regulations that are driving farming away from the production driven model, a move to an organic agricultural sector may be worth contemplating.
New Zealand already has many advantages over other competing countries with our image of natural systems and the clean green environment we promote and we have a well organised service sector.
The leap to organics shouldn't be seen as being too great.
There would be issues
No doubt there will be issues. With a sector as large as dairy, what the impact on the price of organics would be with 30% of world trade converting would need closer examination. However, it may be that a whole new area of trade could be opened up.
Red meat would also face similar issues. But for all sectors premiums would be achieved. 
We might find that the nation buys back into its agricultural history and farmers stop feeling like they are the pariahs of society - which many must feel like they are at present.
Could it happen?
Certainly, plenty of farmers in all sectors of agriculture have proved this.
Will it happen?
Attitudes will be the biggest barrier. And some farmers would go down this path screaming. But perhaps it is about time the farm leaders start a conversation. It may provide a future that has more certainty than the one farming currently faces.
Back to Cuba, while we saw some better examples of farming, most looked to be severely suffering from a lack of capital and knowledge or perhaps motivation, largely driven by the state constraints on what could be produced and what percentage the farmer could retain for their own benefit. However, this doesn't mean that New Zealand couldn't do it better.