Guy Trafford says The Collective faces an uncertain future on the back of falsifying food testing records. In the meantime Synlait's expansion continues. And has Fonterra (finally) made some good choices?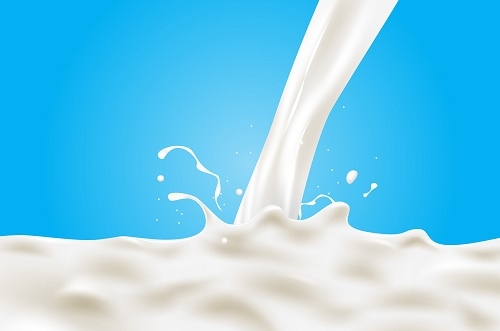 As a milk product producer and processor (at the very small end of scale) I experienced a cold chill at the news "The Collective" had been pulled up for false reporting of its food safety testing.
The fine of just under $500,000 in total must put a serious hole in the company's profits.
However, the greatest cost may come to its food safety credibility with an increasing number of Facebook entries voicing their displeasure at the company.
Apparently over a period of four years there had been 235 positive tests of listeria not reported with the records altered to show as negatives.
From a consumer perspective, when it comes to dairy products, most listeria positives come from environmental tests, i.e. swab testings of the processing facilities, as was the case with The Collective and so the food itself may be still safe.
However, with the degree of offending at this level it casts serious questions over what else was going on and it looks like there was a serious systemic problem.
Every processor dreads getting positives results of any of the nasties tested for as it generally requires five clear tests before product can go on the market again and if there is product out in the retail or consumer sector then a general recall of product must be implemented. 
Many processors do not release product until testing has been completed to avoid both the risk and bad publicity of announcing a general recall. But even with this process the five clear tests can put a major hole into the supply of product.
Soft cheeses, yoghurts and milk all with relatively short self-lives are the products potentially more at risk as hard cheeses tend to be self-curing of most nasties and waiting for test results can eat into shelf lifetime.
Listeria, while not having many cases attributed to it over time, can be particularly nasty for pregnant women, young children and the elderly.
Dairy is only one of the sources of listeria with lettuces and other close to ground and uncooked vegetables also potential carriers. If consumers wonder why food is expensive in New Zealand, it is having to meet the stringent testing requirements that is at least one of the reasons. As such processors like to be playing on an even playing field knowing all processors have the same hurdles to jump and pay for.
Synlait surprise
Synlait have continued to surprise with their innovative and expansionary approach on the back of the September news that they have linked a four-year term $50 million ANZ loan to a form of triple bottom line reporting. 
In this case they get a discounted loan interest rate which requires them to report on Environmental, Social and Governance (ESG) criteria and presumably to meet predetermined targets.
They have now surprised many with the proposal to buy Dairyworks.
Based in Christchurch, Dairyworks largely supplies dairy products into supermarkets and food service sectors.
It also provides Synlait with a ready-made mechanism to access markets in Australia with an established branch over there.
Dairyworks took over the popular Deep South ice cream brand in 2015, which now along with the Talbot Forest Temuka cheese factory, provides Synlait with the capacity to increase its productivity of high-end dairy products. 
Synlait's approach to expansion appears to be to pick established brands and grow through taking multiple small(ish) bites rather than big leaps, although the Pokeno plant could be argued as a rather a big jump but it was to extend an already established product in the form of a2.
Fonterra's fruit
Fonterra has announced that its Indian venture, "The Dreamery" is bearing fruit.
A joint venture with the Future Group, a widely spread Indian company with popular supermarket chains like Big Bazaar and Food Bazaar, lifestyle stores like Brand Factory, Central, etc they are selling a range of flavoured milks.
Fonterra highlight the benefits they bring to the Indian dairy industry, saying: "We're creating these products from locally sourced milk. The milk will be collected from Indian farmers, helping to uplift India's dairy industry while also enhancing food safety and quality across the supply chain by implementing Fonterra's stringent global standards."  
What is less clear is how it will benefit New Zealand farmers given India's reluctance to let outside milk into the country. Perhaps Fonterra are hoping this will provide them some favour status in the future if and when the rules are relaxed.