Guy Trafford reviews the latest dairy auction, assess the summer rainfall prospects, and worries about MPI's cavalier attitude to the risks from African Swine Fever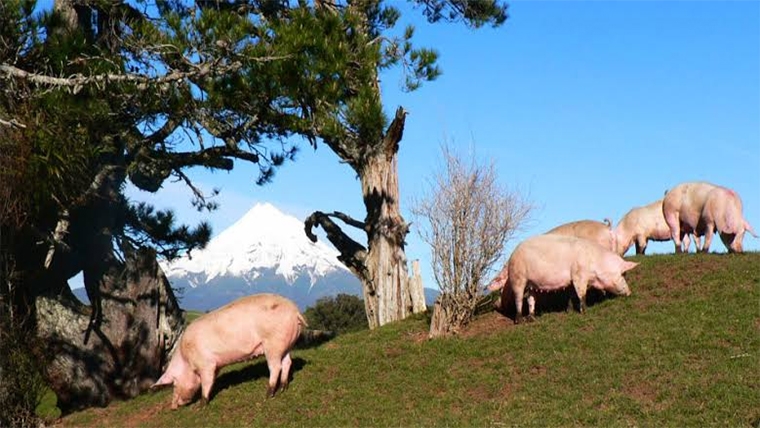 With this week's result of the GDT auction out on Wednesday comes information that Fonterra appear to have it right with their lift in the farm gate price for farmers.
The overall index rose +3.7% with Whole Milk Powder up +6.4%. But a little disconcerting in the context of the overall lifts is the fall in cheddar cheese. It has trended downwards for the last 11 GDT auctions. It is only a -6.6% drop but given reports from supermarkets that the trend is against bulk cheeses it may be that we have seen the peak of this product.
Dairy collection volumes, throughout the country, while looking promising for the early part of the  winter with August being +2.2% up on 2018 by September had come back to +0.7% and October is looking to have reduced to being behind the with the cooler weather that was experienced. October is normally the most productive month for milk flows so a decrease here is going to be hard to regain through the season. With an "ordinary" year looming for New Zealand and other producing countries "constrained" prices should at least hold.
Rainfall watch
NIWA appear to be accurate in their forecasting for the November through to January judging by the heavy rain due to be dropped on the West Coast in the next few days. Near normal temperatures and rainfall are predicted for most regions with the likelihood of some heavy rainfall from the west for the South Island in the early part of the month. Specifically, the North could be normal to slightly below for rainfall and the South normal to slightly above. Both Islands' are likely to experience normal to slightly above air temperatures. The ongoing Australian drought may contribute to some warming with the possibility of some temperature highs for November being broken and then easing off through the season. In Canterbury, the Central Plains Water scheme has already been on restrictions. This is largely due to the lack of westerlies, up to this point, not dropping sufficient water on the ranges to fill rivers. The incoming rainstorm may rectify this situation. Given the that November may be ahead of average for rainfall it then means than January may be slightly below.
MPI ignoring risks
On a totally different topic, the spread of African Swine Fever in pigs continues throughout the globe with much of eastern Asia affected and South Eastern Europe widely affected. The infection has reach countries like Romania and Bulgaria in domestic herds with reports that wild pig herds as far afield as Belgium being infected. The wider risk of spread appears to be driven as much or more by humans carrying infected pork and this finding its way into new unaffected herds rather than by animal to animal infection. Australia appear to be taking a more serious response to the threat with over 27 tonnes of pork being intercepted from air travellers in the last 12 months ( the mind boggles at this) with the incidence of ASF increasing as a percentage over that time. "In late 2018, 6 out of 152 samples contained ASF virus fragments. For the second period, in early February 2019, 40 out of 283 samples contained ASF virus fragments and 2 products tested positive for FMD virus fragments. In September 2019, 202 out of 418 samples tested positive for ASF virus fragments and 3 products tested positive for FMD virus fragments."
Unlike Australia, currently New Zealand has no plans to ban pork from ASF affected countries believing that our border controls are adequate to intercept any infected products. Almost 60 per cent of pork eaten in New Zealand is imported from countries including China, Poland, Estonia, Denmark and Spain, with at least two of these countries affected by ASF. Approximately 800,000 kgs of pork per week are imported.
The attitude of MPI to pork imports has strained its relationship with the pig industry with the industry is also fighting the Government to stop the import of uncooked pork cuts, which could bring in the devastating pig respiratory disease PRRS. The virus causes piglet mortality pre-weaning as high as 70% and another 12-15% die post weaning. Vaccination has not been a successful control strategy as the virus mutates. It is perhaps poignant that food processors are also joining the call to restrict pork import in regard to ASF  as they are the sector that benefit from the importation of cheaper pork. Another anomaly is the pressure groups like SAFE have appealed to the pork industry, and arguably correctly, and yet scant regard is given to where our imported pork comes from. This 'anomaly' extend to supermarkets who are rapidly moving to free range eggs only and yet fill their shelves with pork from suspect sources in regard to animal welfare.