For ten years, banks incentivised staff to 'help farmers grow their business'. That led to over-lending in the dairy sector, and the recent bank pullback means farm prices are in decline and potential sellers face ugly options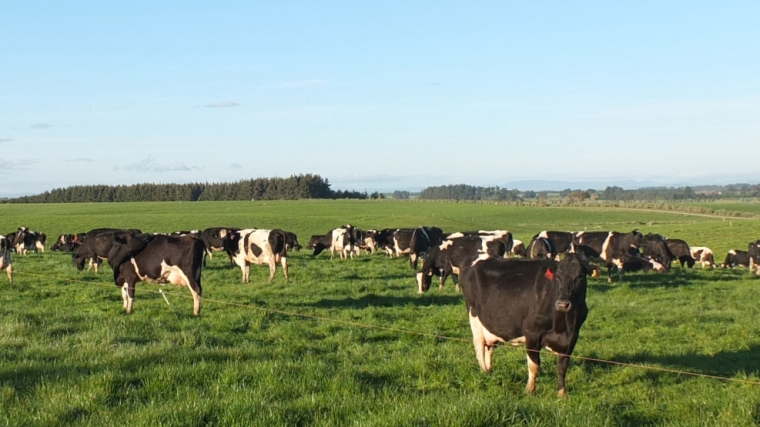 Dairy farm values have been declining now for well over a year and there is no sign they will stabilise. The key issue is a lack of buyers with the necessary finance.  The implications are starting to get serious.
There are multiple reasons why there is a lack of buyers. The biggest one is a change in bank lending policies. Those policies are set in Melbourne and Sydney where the big banks are headquartered.  
None of the Big Four banks are interested in new dairy lending unless the investor has high equity.   The related policy is that all banks now want repayments of principal whereas interest-only loans were the norm for many years.  At least two of the Big Four banks are actively trying to reduce their exposure to New Zealand dairying.
The reason that things are now getting serious is that reducing land values are causing a large number of farms to fail the loan coverage criteria that banks now require and an increasing number of dairy farms are moving towards negative equity. As banks get increasingly nervous about their lack of cover, values can spiral downwards very quickly. It is a situation that feeds on itself.
The word from within the real estate industry is that there are not many dairy farms on the market. However, to the extent that this is true it is only because farmers know that it is a waste of time putting the farm on the market unless they are desperate to sell at any price. Down my way in Canterbury, all recent sales of which I have direct knowledge have had a strong element of bank pressure.
Getting an accurate picture of the extent of the market decline is difficult. This is because there is no reliable published data. The REINZ have their own data but their analysis lacks sophistication and they have put the shutters up on publication of detailed information. DairyNZ has published data but the latest data in their Economic Survey is 18 months old.
I have data from one of the South Island valuation firms through to mid-2019. Until then, Canterbury values were holding up to within ten percent of the 2014/15 peak.  However, Southland sale prices were already down by about 20 percent but with few sales, and Westland prices were down by considerably more than this.
Since then, South Island values appear to have declined considerably. There were several dreadful forced sales in Canterbury and North Otago in the middle of 2019 with one particular bank cracking the whip. There have also been schemes of arrangements with some corporate-type farmers where the banks have agreed to restructuring and with the bank taking a loss.  These arrangements are always confidential.
My assessment is that values in Canterbury are now down around 20 percent from the peak, or perhaps a little more, but still trending down from there. 
In Southland, there have been minimal recent sales although I do know of one sale of a large high-quality farm. It has been sold to an existing farming group who have brought in additional external equity capital.
In Westland, at least half the farmers would get out if they could. My assessment is that values are now down by at least 50 percent from the 2014/15 peak but farms are still not selling.
The Westland situation is despite the greatly improved milk payments from Yili as compared to the weak recent payouts under Westland Co-operative.  Dairying on the West Coast is always hard work, but a recent additional problem for the West Coast has been dreadful weather over the last nine months.
I have less information for the North Island but there is no doubt that values have also dropped there since the 2014/15 peak. A few farms have sold well in situations where kiwifruit or other horticulture is an option and this can mask the overall trend.
There are still a few situations where established families can finance the purchase of a small farm of say 80 hectares to add on to an existing farm. It seems that there almost no local buyers for farms of more than 100 hectares and carrying more than around 300 cows.
I said earlier that there were multiple factors at play beyond the change in bank lending policies. One obvious factor is buyer sentiment linked to uncertainties over future environmental standards. This uncertainty affects attitudes of both buyers and bankers. However, I am aware of situations where prospective buyers have taken an option on a property subject to bank finance, but then the prospective sale has fallen over owing to failure to get the finance. This tends to confirm that overall bank policies and sentiment are more important than farmer sentiment.
Another big factor is that in late 2017 the new Government in effect banned the purchase of dairy farms by overseas investors. There are still absentee investors from Europe, the United States and Canada who would like to buy large dairy farms, but such purchases are no longer possible. Any change in that policy by a future government would be highly controversial.
Below the radar, there is still some foreign investment money coming in, but limited to overseas investors purchasing a 24.9% equity stake in existing farming groups, with this not needing approval from the Overseas Investment Office. Hence, there is no public notification of the restructure, or the underlying land price. I know of multiple situations where this is occurring, and there will be many others that I am not aware of.
The big question going forward is where is this all going to end up?   I wish I knew the answer. A key related issue is how will ownership concentration evolve.  At some stage I expect to see new groups of urban investors emerge but that could be some way off.
The crunch will really come if dairy prices should ever decline below $6 per kg milksolids. Despite advocacy by some for a vegan and vegetarian future, global dairy demand is still increasing. Hence, a market crash seems unlikely in the short term. But in a volatile world there will still be periods of low prices.
In the meantime, with farmers under pressure to pay back capital as well as interest on their existing bank loans, there are no rainy-day funds controlled by farmers themselves to get them through the next downturn.   How will the banks then respond?
As to how we got into this situation, with hindsight it is very obvious that bank lending policies were far too lax for far too long, compounded by weak oversight by Government. Throughout the first decade of this century, it was common for farmers to be propositioned by cold-calling rural bankers, who were themselves on incentive-base remuneration. The message was that farmers should be giving thought as to how they could 'grow their business'.
The banks are now trying to figure out how they can get out of the mess they themselves helped to create. In the meantime, the banks are raising their interest margins on existing loans to compensate for the perceived increase in risk. There can be little doubt as to where the balance of power lies.  
---
*Keith Woodford was Professor of Farm Management and Agribusiness at Lincoln University for 15 years through to 2015. He is now Principal Consultant at AgriFood Systems Ltd. Previous article on Fonterra's challenges can be found at https://keithwoodford.wordpress.com/category/fonterra. You can contact him directly here.