Guy Trafford sees Australia's climate woes as a warning to New Zealand, and that mitigation, adaption, preparation and remediation need to be worked on here, now. Meanwhile, processors have been cutting prices to farmers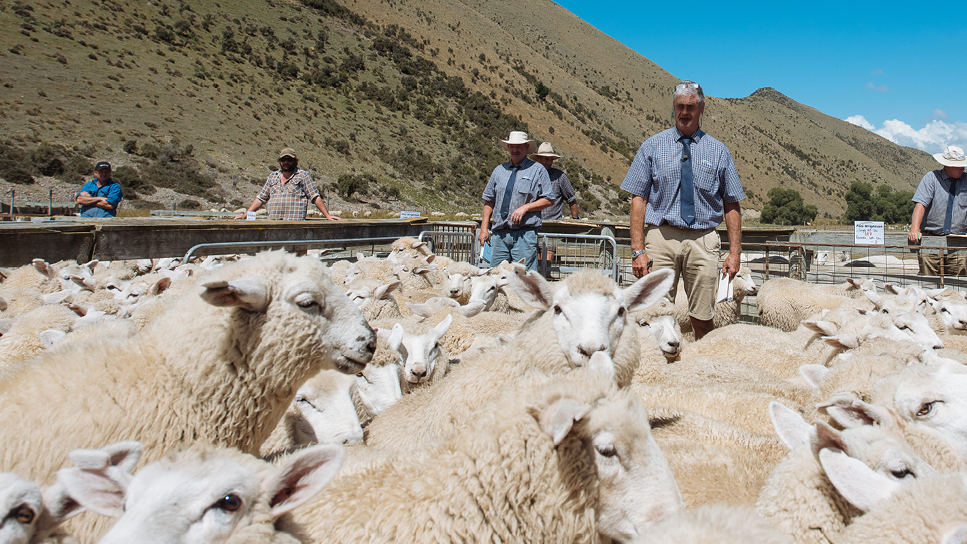 As the years go by, normally when a new year starts, one new year appears much the same as any other. This year however, we appear to have experienced a paradigm shift.
So far fortunately for New Zealand, it has occurred across the Tasman in Australia. Barely a day has gone by over the 'holiday' period without checking what has been the latest calamity to be inflicted upon what started out as only the Australian rural sector.
After a prolonged drought and heat waves in many areas came the inevitable fires. Five million hectares burned and a billion animals lost. Then came floods, hailstorms, this time impacting upon the cities.
Those areas that had the severest droughts were spared the fires as there was/is little left to burn but they now are suffering under incredible storms of dust.
With two or three months to go of the normal dry period, it is likely that the fires and extremes are not finished yet.
Most Kiwis while wishing Aussies the best and many providing help in various ways, thank their lucky stars they live on this side of the Tasman. However, while New Zealand is in no way in the same dire straits as Australia, there is likely to be declaration of drought conditions in both Islands' given there is little rain in the foreseeable future and we may also be about to experience some extremes ourselves. In Canterbury it is perhaps not surprising that the conversation of many in the rural sector is around fire protection. Those with access to water (it needs to be abundant) have options, and if not yet implemented most at least have the formations of plans in mind of how best to protect assets.
If New Zealand gets as dry as it potentially can and has the accompanying winds that Australia experienced, then the potential for wildfires are as real here as in Australia.
To date we have not seen any real acknowledgement from the politicians that they see the threat. Reducing our carbon emissions is one thing however, as we have seen in Oz the wolf is now at the door and long-term reductions are one thing but action against immediate threats is another deal totally and this seems to have passed them by.
The Australian Government after being slow out of the blocks has now come to the conclusion that some parts of the country are indefensible from fire and are paying owners out.
This seems an expensive precedent given that coastlines may be the next areas affected by climate and perhaps relevant to New Zealand. To date, New Zealand Councils and Government have resisted being drawn into the climate compensation debate. A newly released Australian survey has around 65% believing that Australia is indeed in a climate emergency and should take emergency action.
Markets
In the meantime, while we were hopefully having some time away from the coalface, the meat processing companies have been attempting to recapture some of cream that has been on the farmers' plate for the last few months. Prior to Christmas most meat companies had quite a dramatic drop in their schedules and I (naively) thought they may be just setting things up to cover the whole of the holiday period.
Unfortunately, that drop was just a taster of thing to come.
Most schedules have dropped from between -40 cents to -80 cents per kg depending upon the company and this covers all grades of meats with the exception of venison. It also fell, but nowhere to the same degree as sheep and beef. Dairy fortunes however, were and are contniuing positive with an upward trend on the latest GDT.
Sheep
Lamb experienced about a -65 cent drop, to where a benchmark lamb has had $12 cut off its value ($141 down to $129). Mutton was the biggest loser of the holiday period with schedule drops of up to -95 cents per kg and an average fall of -65 cents or -88 if we go to the week prior. These prices have flowed through to the saleyards and have been compounded by buyers being on holiday, and the continuing dry spell we are in is not helping. It is no coincidence that dry weather almost invariably coincides with falls in the schedule.
Wool
Wool has had limited sales over the period and is not doing anything too dramatic, which is probably a good thing as it would have been likely to be drops in price if anything had occurred. The current sale prices are slightly down on the end of last year but are with the range of normal.
Beef
As indicated, the beef schedule has followed a similar pattern to sheep meat with all grades being severely trimmed. Drops of around -50 cents per kg for prime steer are the norm with bull and cow grades being in the same vicinity. Saleyards have not been particularly active but the general trend is well down as would be expected.
Venison
A drop was experienced but only of around -15 cents per kg which almost looks positive in the light of the other meat grades. This has meant that venison has warded off the challenge to its status as the 'most valuable' pastoral meat from lamb. However, it is a long way behind the heights it hit last season. Velvet has also been going through a reasonably soft period which is not helping deer economics either.
Dairy
In contrast to meat products, dairying has had a positive trend on markets. The earlier GDT (January 8, 2020) was up +2.4% with SMP leading the way with a +5.4% lift. This has continued with this morning's release of the GDT results (January 21, 2020) up another +1.7% Butter up +5.5% has lead the way this week, but all categories of product have lifted, reversing the trend which was occurring prior to Christmas. Dairy farmers can be reasonably assured that the forecasted prices from Fonterra and others should be able to be achieved.