International dairy prices are looking sound, however not everything is rosy in the US. Meanwhile the local dry spell is starting to get serious and may impact commodity prices, while the coronavirus has everyone watching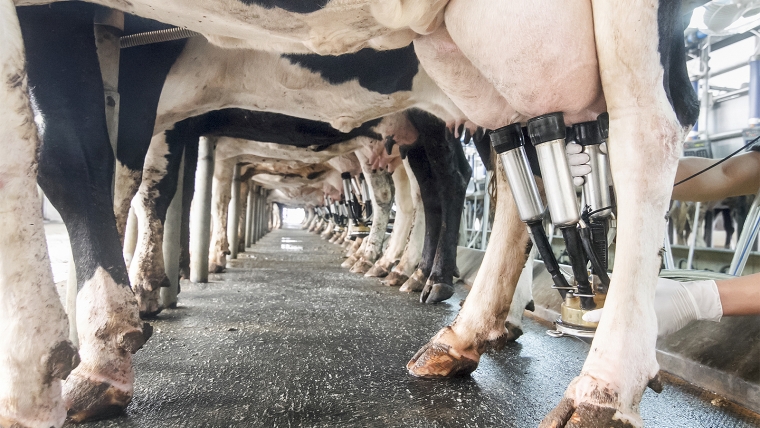 The lift in farmgate milk prices has not been confined to Fonterra with Synlait coming out this week with an upward revised price of $7.25 up 25 cents from the last forecast. Just a reminder, Fonterra have a $7.00 to $7.60 range with a $7.30 midpoint plus a 15 to 25 cent dividend on shares.
Back in August, Synlait confirmed a total average milk price of $6.58 per kgMS for the 2018/2019 season. They achieved a profit of over $1 billion for that period and so appear to be on target to exceed that for the current financial year.
A silver lining of the current extended dry period (hesitate to call it drought just yet) is the negative impact on production which will provide upward pressure on commodity prices. This certainly should lock in the current prices and may even result in a further lift.
There is an irony here when comparing the impacts of drought (there, said it) on the dairy industry and the meat industries, even when the big players in both industries being co-ops. Dairy passes on the benefits of supply reductions to the producers and seemingly almost immediately, while the meat industry leverage droughts to drive down prices, mostly because they have paid too much in times of plenty.
In the meantime, in the USA things are not looking so buoyant for milk processors, especially those that specialise in bottled fresh milk.
Two of the largest fresh milk processors have gone into bankruptcy within weeks of each other. Dean Foods and Borden Dairy have both succumbed to the reduction in the US milk drinking habits and the public's switch to plant based milk. Consumption has fallen by -25% from 2000 to 2018 with vegan activist groups coping some of the blame for their negative programs largely based around environmental issues. An this is despite growing evidence that milk is far superior at providing vital nutrients and minerals. One of the problems both companies faced was their lift in prices to the farmers as supply dwindled with many farms leaving the industry. Companies like Walmart are also reported as now processing their own fresh milk and selling as a loss-leader making it difficult for the likes of Deans and Borden to compete. However, those other US dairy companies that have a more diversified product range appear to be enjoying a lift in demand.
Check the soil moisture animation
NIWA are providing weekly updates of soil moisture deficits which are actually better captured on this site's moisture deficit animation which shows the current state of farming soils - and they don't make very pleasant reading and the outlook for February and March look to be holding little promise for any respite. Gisborne and Hawkes Bay may be the exception with some rain being forecasted for them.
While not everybody agrees with me, when it comes to farming, I believe drought has the most demoralising impact upon farmers of anything, more so even than financial pressure, although that often seems to accompany droughts with added feed costs and lower prices for livestock. Lying in bed at night listening to wind rustling through trees and hoping that it may be rain falling must be a common occurrence to many farmers, eventually daylight always confirms the truth. Unfortunately, given that it is still relatively early in the season, farmer stress levels have a considerable way to go yet.
Eyes on China
Apart from climate woes the coronavirus is showing how precarious trading can be. The unfortunate aspect of it breaking out in China is that it is our largest trading partner. Perhaps it is fortunate that it is in China and the strong central control its government has may be able to contain it. I can't imagine say India being able to bring the same degree of resources and controls in. On trade, already crayfish prices are reported as dropping from $130 to $80 a kg as orders are cancelled around Chinese New Year. With nearly 60 million people under 'lock down' in the Hubei province and most of China reducing public interactions, the ramifications to New Zealand trade is going to spread over all products and particularly restaurant food such as lamb and prime beef, like crayfish, are going to be impacted the most.
With no vaccine yet available and the virus proving to be highly contagious it may end up being the story of the year. Let's hope that "the year" is enough of a period as there appears to be a lot of water to go under the bridge on this one. Something to remember, that despite the seriousness of the situation, coronavirus appears to be less fatal than SARS or MERS which had mortality rates of around 10% and 34% respectively. Coronavirus, at this stage, looks to have a mortality rate of 2.2%. This is more in the range of influenza. The unknown aspect is the virus's ability to morph and it may have the potential to become more fatal.