Dairy prices surprisingly resilient in face of China's woes. Growing calls to heed the science of water storage to mitigate climate stress effects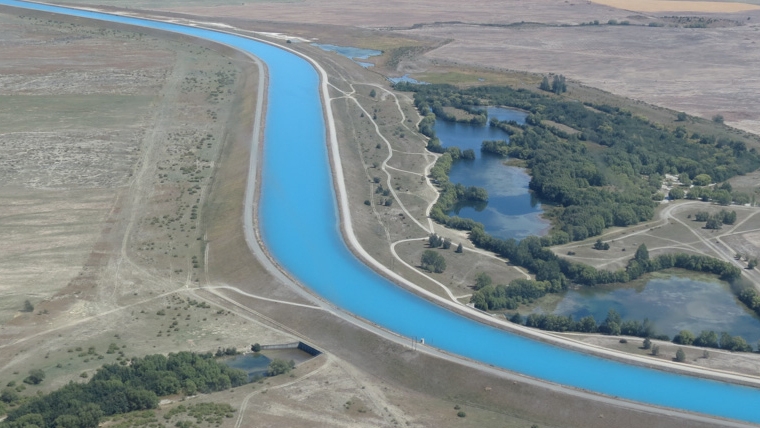 With the release of the latest GDT auction results milk products are proving to be very resilient in the face of the COVID-19 impacts.
There was a fall in prices of -2.9% overall with Whole Milk Powder and Skim Milk Powder both down by -2.6%. Given the dropping production locally as a result of the growing drought conditions it is likely that a lack of supply might have created a lift in the market in more normal circumstances. However, given the falls other agricultural products and commodities have been experiencing the -2.9% does not seem such a bad outcome.
Despite the late stage in the season, production wise, Westpac have reduced their forecast from $7.40 to $7.20. They are still sticking to $7.30 for the following season, still believing the impacts of COVID-19 on food markets to be relatively short. The ASB Bank has reduced its forecast price for this season by -10c to $7.40. They have also reduced their milk production increase down to a -0.5% decline on last year.
Fonterra CEO Miles Hurrell talking on "The Country" is still sticking to their rather broad band of $7.00 - $7.60. Helping to mitigate the financial impacts is the reducing Kiwi dollar. Against the US$ it is now down to 64 USc from the six-month high of 67 USc. Imports of course will cost more but as an export nation a lower dollar will make us more competitive for ag products and as a tourist destination.
Perhaps a little surprising is the Kiwi$ decline against the Chinese Yuan. The Chinese Central Bank has relaxed the purse strings to try and help stimulate the local economy by reducing interest rates and making loan monies more available. However, most are picking it will have little effect until life returns to some sort of normality, and it's anyone's guess when that may be. It is with a touch of irony that sales of massage chairs in China are reported to have increased in sales by over 400% as people while away the days 'locked' in their apartments. In a somewhat contradictory report Chinaskinny states that with new infection numbers falling in China (beyond Hubei province), coupled with a general weariness of being cooped up, some cities are starting to reactivate and the streets in most Chinese cities are starting to come back to life. Not quite to their normal vibrancy, but there are some positive signs that consumers will loosen their 'survival' stance.
Chinaskinny also reports on more retail shutdowns as concern regarding the virus grows. So, while both can be occurring at the same time it does create a somewhat confused picture as to what the true situation in China is like. In the meantime, food prices are soaring with average increases in January at +5.4% lead by pork with a +116% increase as a result of the ASF compounded by COVID-19.
The only upside to all of this is the apparent drop in fuel consumption if the falls in oil prices are any thing to go by. While still having a way to go to match the falls of 2013 and 2008 the current drop is still quite dramatic and driven by China's shutdown. A bit less carbon to fuel climate change for a while.
Government listens to partisans, not scientists
With the current drought holding much of New Zealand in it's grasp, I do wonder if those critics of dams are having second thoughts. Some people seem to loose sight of the fact that while there can be negative consequences of erecting dams, especially if not done with an appreciation for the greater environment, they also provide a raft of positives and it's not all about providing more land for dairy farmers. The Auditor General John Ryan has just released his report titled "Reflecting on our work about water management". A comment in his introduction:
What we did not see was clear agreement across central and local government about the vision for New Zealand's water resources – the issues, objectives, and priorities for water management over the long term that all organisations, public and private, should seek to address. For public organisations to manage water well, they need to know what they are trying to achieve and to monitor progress towards those goals.
This is a telling comment and is at the heart of much of the debate around water use in New Zealand with the Government appearing to listen to whoever shouts the loudest or appears to command the most votes. Local government also seems to be out of step with central Government. The report repeated a complaint made by the Commissioner for the Environment Simon Upton: Government departments and Councils are making decisions without adequate information or knowledge.
The current drought must be bringing the broader discussion around water to a head. It is not all about keeping hands off the resources but utilising them in a way that benefits all in the wider community. The report highlights
It is one thing to set objectives and priorities, to be clear on the outcomes being sought, and to establish targets. It is another to translate this into programmes of work in a way that co-ordinates that work within and between public organisations.
With scientists being proven largely accurate in their forecasts about climate change and its impacts with increased droughts, getting reliable sources of water is a critical matter in many parts of the country. IrrigationNZ CEO Elizabeth Soal has said in a release commenting on the report ""We would also like to see a more bipartisan, and inclusive, approach to freshwater water management in New Zealand - it is that important a resource that we can no longer afford to quibble about it." Ms Soal said water is essential to ensuring a healthy and thriving Aotearoa.
With an election closing in much more clarity is sought around how much of the work to be done is going to be prioritised and then paid for. This is only one of a number of issues facing New Zealand and the agricultural sector is affected more than most. One thing 'we' can vouch for is that an interesting year is ahead of us.