Guy Trafford updates the Covid-19 situation and is growing impact on the rural sector. Decisions are hard, and in combination with very dry conditions, likely to get even harder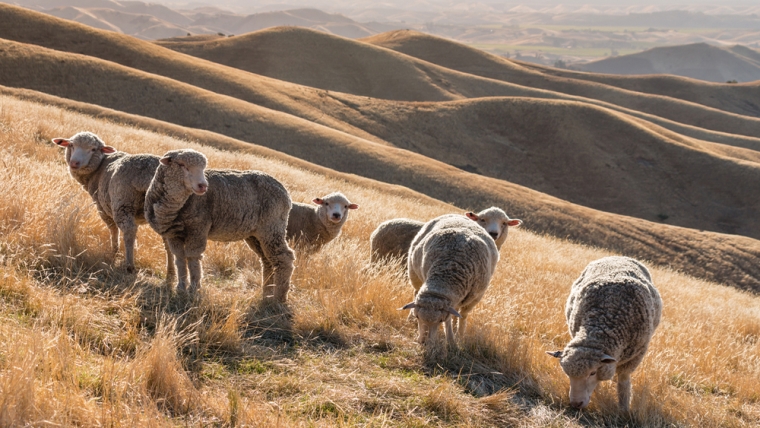 It appears that the World Health Organisation is about to declare that we now have a pandemic. At the moment the status is a "public health emergency". When (and if) a pandemic is declared the question arises what does that mean for us?
First the definition; in Greek Pan means all and Demos means people, so all people. In this context it means global as opposed to epidemic which refers to a more local outbreak. To be a pandemic it does not have to result in widespread deaths. According to WHO's pandemic preparedness plan, a response to a pandemic would require national governments to action the "full mobilisation of health systems, facilities, and workers at national and subnational levels", to "distribute personal protective equipment" and to "distribute antivirals, and other medical supplies in accordance with national plans".
The Government has already announced that it has ordered 9 million face masks and lifted the number of flu jabs from 1.35 million to 1.6 million. Not a lot of this will stop the Corovid-19 flu which to date does not have a vaccine, although plenty of work is being done. Close to home in our family are concerns around international flights booked pre-virus with the worry being, how safe are the countries being visited? What bureaucratic complications will occur if there, when an outbreak happens, and do you lose your travel insurance if you try to bail now before having to leave? The joys of international travel.
The Government is putting seemingly more emphasis on trying to protect the population from the economic impacts. Forestry has received considerable attention with up to 3,000 jobs being lost with China wharves awash with logs from both New Zealand and Europe. Europe's spruce forests are dying from the infestation of bark beetle. A scheme to assist with forestry jobs is offering work with DOC et al helping control wilding pines in the southern parts of the South Island and discussions are continuing with tourism to try and lure more into the country.
We don't have much to fall back onto with regard to the effects on the economy of pandemics. The 1918 Spanish flu killed approximately 40 million people worldwide and 9,000 within New Zealand. It appears about 0.8% of those earlier populations died from that flu. This compares to around 2% of those affected with Corivid-19. Some researchers are suggesting that left "unchecked" two thirds of the population may get Corovid-19. However, with controls, i.e. quarantines, medications etc should mean that this percentage is somewhat lower. When trying to get a gauge of the effect of the 1918 flu on economies it is difficult to get a comparison. With the First World War in its final throes, the focus was on the death numbers rather than financial. However USA papers at the time reported sales and business activity reductions dropping by up to 70% with high absenteeism. Similar to the situation in China at the moment. Back then, the economic impacts appear to have lasted for a couple of years, however, governments practice more intervention now to help stimulate economies.
Predictions for world trade on one hand are being played down with the term "a bump in the road" being used. However, when airlines are expecting a US$30 billion reduction in returns of which China's share is US$12 billion we can expect it to be a rather large bump.
With the increasing number of nations affected the economic impacts are widening and most nations trade fortunes are tied to China in some form. The world sharemarkets downward spiral is reflecting this.
For New Zealand's agricultural sector, especially non-dairy which has some benefits in being able to be stored, the situation is looking bleak for the short term.
Horticulture have seen their returns falling away as have forestry and fisheries.
The meat sector has the added dimension of being affected by the drought and the works reducing throughput of cull ewes.
If the economic predictions are correct, then there will be a bounce back coming later this year but it is unlikely that many livestock farmers will be in a situation where they can cash in on this with the severe feed shortage occurring around the country meaning most farmers need to destock now.
Autumn starts next week so grass growing days are going to be come limited. What livestock farmers do in the meantime then becomes problematic. Feed is disappearing, schedules are falling, and the future is highly uncertain.
Processors, even Coops', don't have the financial resources to carry farmers losses by offering elevated prices and hoping they can recoup when/if commodity prices improve. At the moment the falling NZ dollar (currently 63.35 US cents) should be helping to mitigate prices going back to farmers, although there is little evidence of this, Unfortunately the converse is also true and when/if the "bounce back" occurs then the dollar should increase in value also and reduce the benefits flowing back down the line.
When it comes to where the sheep are being processed it seems to be a tale of two Islands. The North Island is considerably ahead of last year for lambs processed to date (up to the 25th January) whereas the South Island is ahead on the mutton kill. These come with background numbers expected for the whole season to be down on previous years for lamb but with the declining ewe flock, mutton processed numbers are expected to be about 10% up on last year. So at -8.4% compared to the same time last year there will be farmers looking to be having to hold onto ewes for a while yet. Lambs are only approaching 7 million processed out of an expected total of around 18 million means there is likely to be considerable angst down on the farm as farmers weigh up their options, bailing now, if they are able to get space if up to weight, sell to saleyards, or take a fairly risky punt and hope that prices improve in the months ahead. It may be that by, say May, store prices start to lift in anticipation of improving prices some months ahead, but who would know.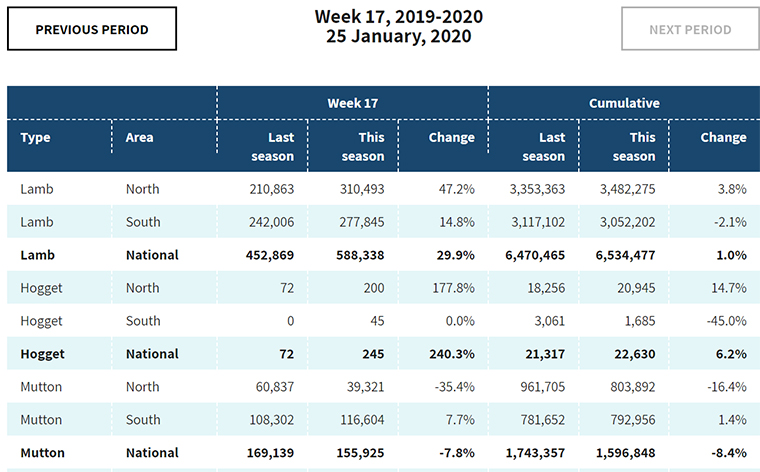 The picture for beef is looking healthier with numbers processed up across the board as farmers have cashed in on the good prices being paid by the works leading up to Christmas. Total cattle processed numbers are expected to be slightly down on last year although up on the 10-year average.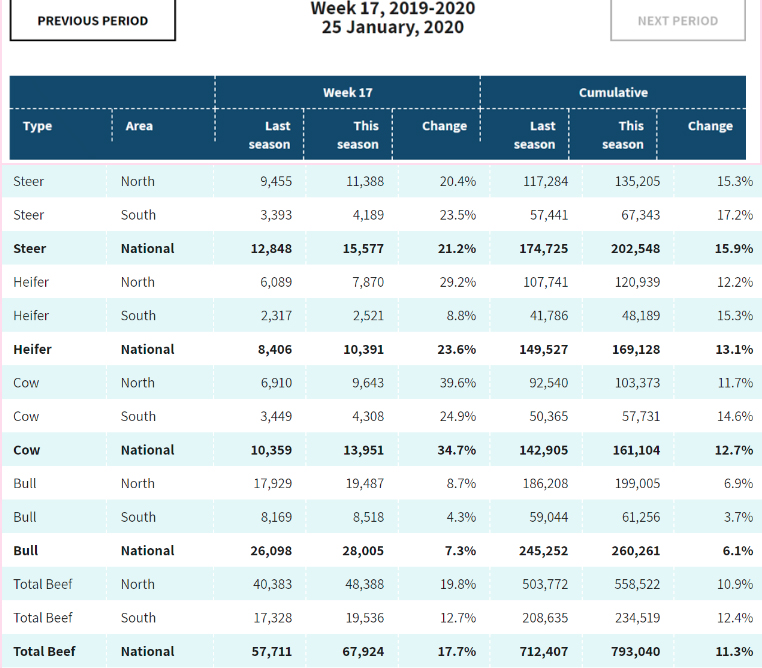 The double whammy of drought and impacts of Corovid-19 has created an almost perfect storm with the only positive is that prices started their fall from record highs giving more room to absorb the drops.