Havelock North based offshoot of long established StockCo is offering a herd leasing service to Fonterra farmers 'unlocking the capital tied up in their herd'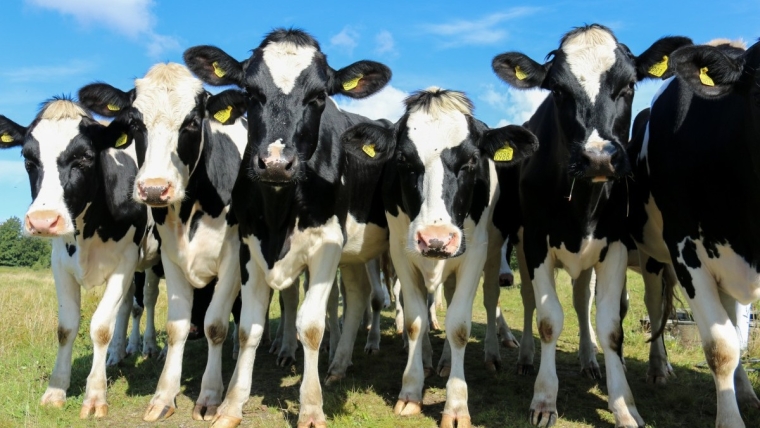 Havelock North-based Agri-finance company StockCo Capital has announced $1 billion of new investment to fund a pioneering herd leasing service to support dairy farmers raise capital, rebalance their finances and grow their business.
(StockCo Capital was formed early this year and is wholly owed by Marcus Kight - who is the managing director of the long-established StockCo Limited).
StockCo Capital General Manager Will Purvis says the new herd leasing service will provide an alternative option to traditional bank lending for farmers.
"Through our leasing service, farmers will sell their cows to StockCo Capital and agree to lease them back, unlocking the capital tied-up in their herd. This capital can then be used to invest in infrastructure, purchase land, fund other expansion activities or restructure their finances," explains Purvis.
"It is no secret financial institutions are becoming increasingly cautious around farm lending. It is estimated 30% of dairy farmers are classified as being highly indebted and, despite firm milk prices, the Reserve Bank is encouraging banks act prudently with farm lending and work closely with their existing dairy farming customers to ensure they are well positioned in the event of a future downturn in the sector.
"This, combined with the economic impact of COVID-19, a surge in demand for financial capital, and a limited ability for tier-two institutions to fill the gap, are all impacting liquidity within the sector and making it increasingly difficult for farmers to raise the funds they need to maintain and grow their business.
"This is constraining growth within the broader dairy sector. We believe herd leasing can help individual farmers address this situation by allowing them to unlock the large amount of capital they have in their herd."
Purvis warns the leasing service is not aimed at those farmers who are highly indebted. It is instead focused on those farmers who are financially sound but finding it difficult to raise capital due to the liquidity barriers within the broader dairy sector.
During the lease period, farmers will continue to maintain control of the leased herd and will generate income from milk production and the sale of offspring. They will also be able to deduct the lease payments as a taxable expense. By following the best-practice culling and herd replacement procedures built into the lease agreement, farmers will fully own the herd that is on their farm at the end of the lease period.
Purvis estimates that the average dairy herd of 400 cows will release $625,000 of capital through herd leasing.
"This allows farmers to raise significant capital quickly without the need to sell shares, dispose of livestock, sell other property or increase indebtedness," says Purvis.
The leasing service includes several features specifically designed to support farmers, including lease payments being made during peak production (December to May), when cashflows are at their strongest. The IRD have also confirmed the lease payments are tax deductible.
Purvis notes New Zealand banks are welcoming of herd leasing as an alternative option to traditional bank lending and it is likely leasing will improve a bank's view of a customer's credit quality, positioning them well for future financing.
The service is initially open to Fonterra farmers.
The initial $1 billion of capital for the dairy industry is the result of a collaboration between StockCo and Greensill. StockCo has been providing livestock financing solutions in New Zealand and Australia for 25 years. Greensill is a global provider of working capital finance.