Guy Trafford says while our borders are shut is the ideal time for a frank discussion to be held over the number of tourists allowed in and under what terms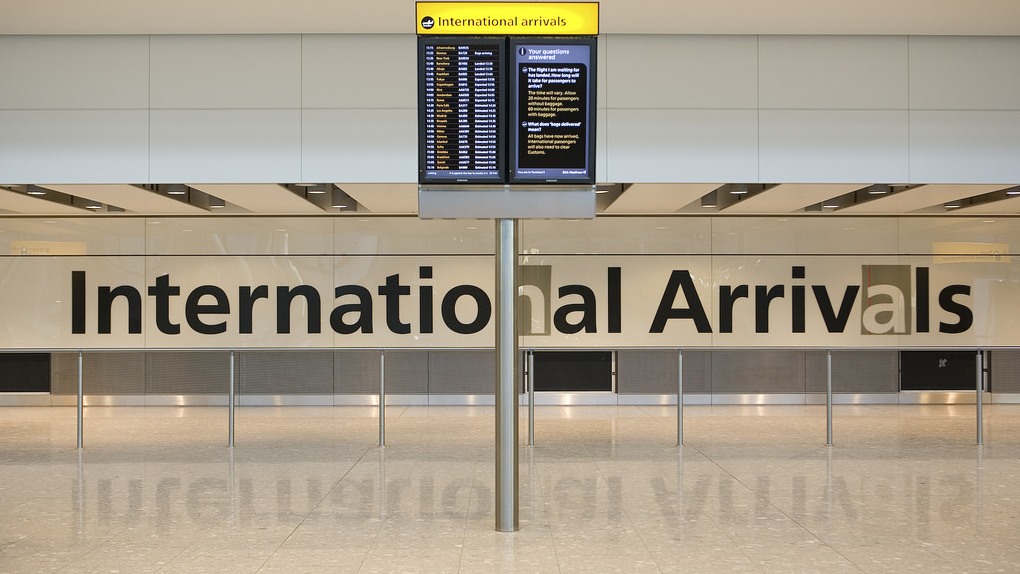 Throughout the world there have been a myriad of oddities thrown up by the Covid-19 pandemic. A recent one I came across was the UK initiative "Pick for Britain".
At the moment, not unlike many western countries, including New Zealand, only 30% of foreign workers are in the UK. So, the Brits, falling back on their WW2 experience, did a general call to all and sundry to go out and help bring in the harvest. Never a nation to avoid a challenge people signed up in their droves. The project received support from plenty of high-profile people ranging from Secretary of State for Environment, Food and Rural Affairs George Eustice to Prince Charles. The publicity was such that the website showing where the jobs were crashed and had to have its capacity increased.
Many people that were furloughed from government and army jobs were 'allowed' to participate while still receiving 80% of their 'real' salary. Some even chose to work for free. According to articles most of the 'harvest' was focused on fruit and vegetables, the more perishable products.
Given that Britain has a similar land mass to New Zealand but about 12 times the population I doubt a similar project would work in New Zealand. In fact, recently a dairy reported advertising for a worker and only got three replies from Kiwis - all coming from non-rural backgrounds. Therefore, he deemed them unsuitable. It did pass through my thoughts that perhaps he should have been pleased to see such people applying as that may be the future of the labour force for a while.
Many folk would say the reason fewer Kiwis apply for these jobs says more about the job than the applicants. Given that society is trying to move to a future that has more recreation time and fewer, be it more productive, work hours dairying as a paid job is seen for many prospective employees as the job of last resort. The long and anti-social hours dairying require and for some what is seen as an isolated occupation mean in its current guise it is going to struggle to attract the numbers it needs.
For some, however, it is the job of choice and so for the right person on the right farm there is plenty of satisfaction.
But if the dairy industry wants to attract greater numbers something needs to change.
If the closed borders policy persists for longer than, say the six months that look likely, to the nations that supply the bulk of the international workers that staff many of our dairy farms, then change will be forced on all the agricultural jobs that rely upon 'imports'. However, more than six months closure is unlikely and so any real change to employment conditions and habits are also unlikely to change much.
Another area I have had trouble with is the attitude much of our tourist industry has.
There have been many comments posted about how Kiwis should make the most of the opportunity while the international visitors are not here to see the country. This is a tacit admission that the excess in numbers of tourists visiting the country have a negative impact upon both the lifestyle of kiwis and potentially the environment.
While the numbers that were coming in certainly provided more employment, again it was often having to be topped up by internationals due the low wages of the industry. While still under border control and with elections on the near horizon it is the ideal time for a frank discussion to be held over the number of tourists allowed in and under what terms.
Botswana and Bhutan are both noted as countries which have had aims of low volume but high value tourism. Bhutan still adheres to this ideal but Botswana does appear to have succumbed to the temptation of allowing greater numbers, and therefore profits in, However, in their 10 year plan released in 2019 among the 15 "main activities" they still have an aim to preserve the important facets of the country
Evaluate Botswana's environment and natural heritage resources (including the flora, fauna, bird and marine life) and give recommendations on their use for tourism purposes with appropriate protection and conservation measures
Evaluate Botswana's cultural, spiritual, tribal and historic heritage resources and give recommendations on their use for tourism purposes with appropriate protection and conservation measures
While not suggesting we need to follow either of Botswana or Bhutan's policies we do have the opportunity for a reset. It may be that as we are currently seeing, if there are less international tourists more Kiwis may continue to enjoy visiting their own country. This could also take up some of the monetary shortfall for the tourist industry.
The other anomaly coming through at the moment is the short memory we seem to have about how the health of our cities seemed to (dramatically) improve under Alert levels 4 and 3. The air was cleaner and waterways health improved. There was a lot of talk about how this could be a blueprint for the future with more (many more) people working from home. Petrol bills would drop, and people would lead more flexible and improved lifestyles.
Now the mantra has switched to go back to work in the CBD; the businesses there need you. No doubt they do but isn't it surprising how quick we forget? So will the population, once having got back into the grove (rut) of normal living and commuting to work and inflicting increased GHG's  yet again, go back to pointing at the farming sector as the problem?
We have had a chance to see how at least in part our GHG footprint of the transport sector that has had the largest increase over the last 30 years (an increase of over 80%) can in fact reduce it.
Obviously, things are complex but the lack of any conversation around the issues other than economic survival is disappointing.