Guy Trafford reports that Fonterra is having recent wins in China, dairy prices are rising, but Wellington seems intent on undermining farming and export income by taking more land out of production by prioritising climate tax schemes for urban 'investors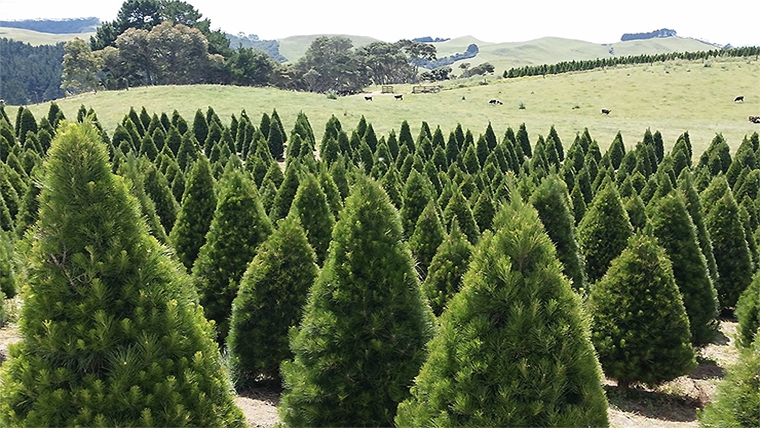 The latest Global Dairy Trade auction has continued the positive of the last two sales and this time WMP has been on the positive side of the ledger as well.
Overall, the weighted average lift was +1.9% building on the previous two sales of +0.1% and +1.0% before that. The all important WMP price was up +2.2% and SMP +3.1% the only product that went backwards was butter that was -1% continuing its decline.
The general view is that the impact of Covid-19 has almost passed but the global recession created by it is still going to put plenty of bumps along the road ahead.
The caveat around Covid-19 is that the risk of a 'second wave' is very real. China has just gone into "Lock down level 2" mode on the back of the current outbreak in Beijing. So long as the ports and the domestic logistics businesses are able to keep operating, the impact on New Zealand's trade should not be too badly impacted. However, it is a reminder there a lot of uncertainty around.
Westpac have today come out with a revised forecast for the farmgate dairy price of $6.50. This is up 20c on their previous figure and ahead of the Fonterra mid-point of their very broad range of $6.15.
The latest Covid-19 outbreak in China came out of a fish market and from a New Zealand perspective the fact that the virus was found on a chopping block used for cutting up imported salmon is unfortunate as this had meant just when New Zealand exports of salmon were making good head way they are likely to be back off the menu. China imports about 80,000 tons of chilled and frozen salmon each year, from Chile, Norway, Faroe Islands, Australia, Canada plus New Zealand. Most ends up in sushi.
Fonterra
Positive news about Fonterra has become a bit of a habit lately. The latest piece of news relates to a joint venture Fonterra and Chinese company GoldMax owned by Hainan Govking Group. GoldMax did an online launch of a new infant formula product (GoldMax Love) and had over 4.5million viewers from around the world.
This is not Fonterra's first association with the Hainan Govking Group. Last year Susan Reelick, Fonterra Director of Paediatrics participated at the Shanghai Children, Baby, Maternity Expo and had 10 million listeners hearing about the grass based farming systems New Zealand uses on its dairy farms.
Fonterra did have a bit of a reputation about what it was "gonna do" but were projects that often fell flat. It is now notching up points for things done.
The climate culture wars
On the local front, the Ggovernment has now passed the Emissions Trading Reform Bill. It has moved the capped price for carbon up to $35 for this year and to $50 for 2021.
Climate Change Minister James Shaw has said that he believes it may get up to $100.
Both Federated Farmers and Beef and Lamb New Zealand believe that agriculture are getting the sort end of the stick and the transport sector is being let off the hook and the policy will do nothing to reduce the faster growing emissions sector. They believe that the fuel companies will purchase land to plant trees on to offset the sector emissions and the tree sequestration values will match any carbon price increases and make it a zero-sum game for them. The only true carbon reductions will come from the destocking of the land of livestock to enable trees to be planted.
The social result will be a lower rural population and less exports.
In the meantime farmers are not allowed to use trees as an offset of animal methane emissions.
The local carbon price has recently been up over $31 per tonne but today moved back down to below $30.
As the election closes in it increasingly appears that livestock farming is going to receive no favours from Government and farmers will end up being pushed to go with either NZFirst or National with their vote. Even if they agree with what has happen in regard to Covid-19 the issues around the ETS and water may tip the balance.
Much will depend upon on what these parties roll out in the next few weeks. To date there has not been a lot of detail from either party. National did put out an Agricultural document last year but given the changing environment we are currently in some updating is needed.  NZFirst can be judged by their performance in the current government; good, bad or otherwise.