Guy Trafford reports that local markets are feeling the crosswinds of trade war tensions and the pandemic even if New Zealand and its exports are not directly targeted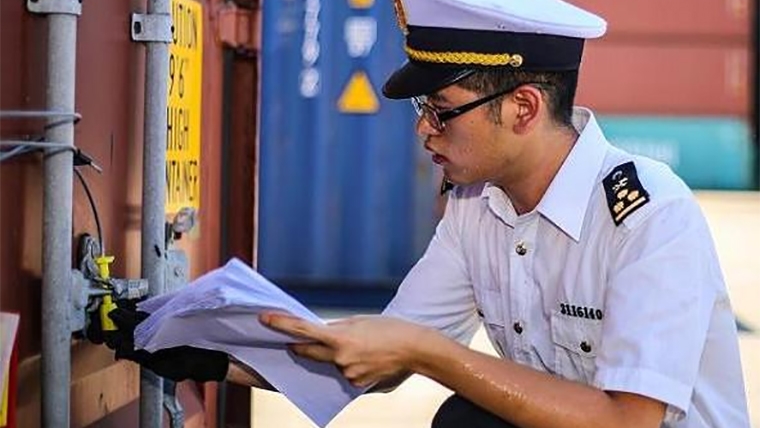 Just when things seem to be settling down at with schedules and markets yet another curve ball comes alone.
Correspondence from one meat company and a conversation with another just reinforced how difficult the meat companies are finding this season. The difficulty is such that one company has withdrawn its published South Island schedule in the meantime, while the other has sent suppliers an almost apologetic 'letter' telling them of the difficulties faced which have resulted in falls in the sheep schedules, (lamb and mutton).
The volatility is coming from two fronts; the international markets are still difficult to negotiate with the influence of COVID-19 still being felt, while at home the prices being paid at saleyards for limited numbers of prime stock do not always reflect what export prices indicate they should be.
Just to further confuse things, beef seems to be lifting especially both prime and manufacturing cow.
For those still following the wool prices, this weeks Christchurch sale saw a lift in the mid-micron wools back to respectable levels with wool with microns of 23 reaching $1143 while the stronger mid-micron (27mm) still managed to get to $694. However when it came to coarse wool and lambs a pulse still couldn't be detected.
With the discussion (yet again) about what is needed to revitalise the wool industry being topical, a conversation with a past colleague at Lincoln came to mind. He believed with a bit of genetic manipulation, and not necessarily the test tube type, the current coarse wool breeds could be 'made' to grow mid-micron wools. No doubt some environmental factors may preclude this from occurring in some regions but there are plenty of very productive sheep grown in drier areas. The existing mid-micron farmers will probably just scratch their heads and wonder why they have not stuck with the finer wool breeds which can still produce good lambing performance and valued wool.
In a world being struck with the second wave (or perhaps just a continuation of the first wave still) of COVID-19, it was a little refreshing to hear China has bucked the trend and shown a positive GDP return of +3.2% for the latest quarter (Q2). This has still to be translated into an upward trend on the share market however, with both the Shanghai Composite down -4.5% and the SHCOMP has slumping nearly -7% over the last five days. This seems to be a result of the increasing political tension between China and it seems almost everyone in the West, but the USA in particular.
Reports from China are their growth is being driven by the spending being generated by government infrastructure 'investment' rather than by consumer spending.
Another major problem with meat going to China is that since the Beijing outbreak of a few weeks ago most of the containers of meat going in appear to be getting a real 'once over'. While there is no evidence New Zealand exports have been getting the same treatment it is likely to be impacted by the time it takes to clear Chinese customs.
Since mid-June, Beijing has suspended imports from 14 pork, poultry and beef plants in countries that include the US, Brazil, the Netherlands, Germany and Canada, while another seven plants, including those in Argentina, UK and Italy, have voluntarily stopped shipments to China. As a result, Chinese pork prices have rebounded by almost 50% since this year's low in May. At some point this should result in a rebound for New Zealand products especially driven by our COVID-free status. This may be in part what is behind the meat companies conservatism and on one level could be seen as good news as if the current situation can support reasonable (if not great) prices, then when the consumers do begin to really join the fray then demand may really pick up.
A similar story is coming out of the UK where despite the plentiful government incentives for consumers to support the hospitality sector, and restaurants in particular, the public are still pretty spooked by the threat of COVID-19 spectre and this is not helped by the UK government's mixed messaging around safety.
In the USA, despite the problems' meat packers have had with staffing due to COVID-19 infections, the current throughput and price are higher than what was previously forecasted. On top of keeping throughput in the works here, the recent lifts in cow prices may be to provide more lean beef to blend with hamburgers as the slowdown earlier is likely to have stacked more pounds on to the backs of animals and not all of it beef.
AgResearch has received some recognition of its skills, receiving Government funding to help it develop a testing technique previously used to identify Johnes disease in animals to speed up the time taken when testing for covid-19 from a couple of days to potentially hours. AgResearch principal scientist Dr Axel Heiser says. "The current testing methods for COVID-19 are detecting viral RNA, but the virus needs to grow for a few days until its RNA can be found in the samples taken for thetest,"  "Instead of viral RNA we want to measure what we call microRNA molecules (miRNAs)".
AgResearch, with other collaborators have also received funding to investigate the use of light treatments to sterilise objects. It is thought this may have use at airports to help prevent the virus slipping in. AgResearch science team leader Dr Gale Brightwell says "Once we have proven the light combination is effective, there will be potential to move to develop and test prototype combinations for commercial light fittings that can sterilise surfaces, disinfect circulating air, and treat parcels/baggage – all with minimal management day".