Angus Kebbell explores organic and sustainable viticulture in the Marlborough region, distinguishing the subregions formed by the valleys and landscapes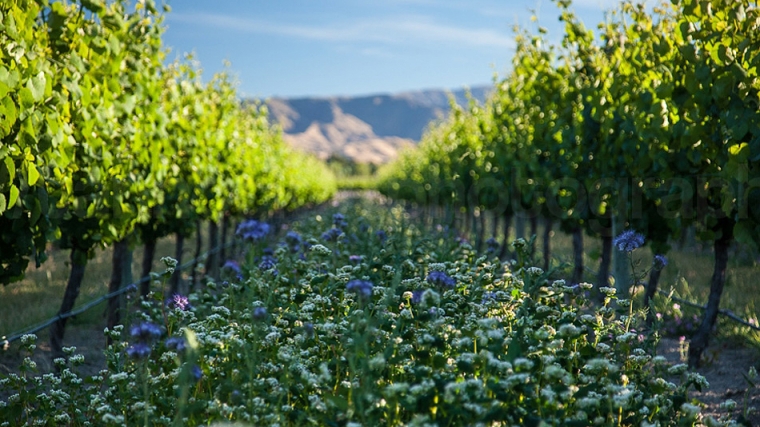 Organic wine and Sustainability are the focus of this week's second instalment in the viticulture series.
Marlborough has two main valleys, the Wairau Valley and the Awatere Valley. These valleys run West to East, within these valleys the wine industry is broken down into 3 sub regions.
The northern sub region is the Wairau Valley with vineyards planted in the old, gravelly, riverbed soils of the Wairau River. The soils here are naturally free draining and range from old stony riverbeds to fine, deep, alluvial soils. The Richmond Ranges and Wither Hills protect the Wairau Valley from southerly weather patterns, providing this sub region high sunshine days per year and prevents rain from spilling over into the main valley, thus providing fruit of intensity and body.
The southern valleys - Omaka, Fairhall, Brancott, Ben Morvan and Waihopai Valleys - all make up another sub region. The soils here are older, heavier in clay, and hold more moisture than the Wairau Valley subregion. The northerly orientation assists ripening on this cooler, drier side of the Wairau Valley and becomes cooler and drier further West into the valleys. This is a region is well suited to Pinot Noir.
The Awatere Valley makes up the third subregion. Tt is Marlborough's driest, coolest, and windiest subregion is also dominated by its river and flood plains. Flanked by Black Birch and the Kaikoura Ranges, the Awatere Valley is the most geographically distinct subregion. Dramatic river terraces have been carved out, creating free draining sites with alluvial gravels along the banks of the river and clay and sandstone subsoils on the wider river plains. This terroir alongside cooler, winder conditions influence the profiles of wines produced here, making them highly regarded and distinctive.
In this episode I am talking with Tracey Marshall who is the Sustainabilty Manager at Pernod-Ricard wine makers to get her thoughts on sustainability and what Pernod-Ricard wine makers are doing in this area. I am also talking with Anna Flowerday to discuss her business Te Whare Ra Wines and the rise of organic practices.
To get the full story download the podcast.
---
Angus Kebbell is the Producer at Tailwind Media. You can contact him here.