Angus Kebbell focuses on the Hawke's Bay wine region this week, exploring how one famous winemaker has adjusted to its environment and works with it to produce its products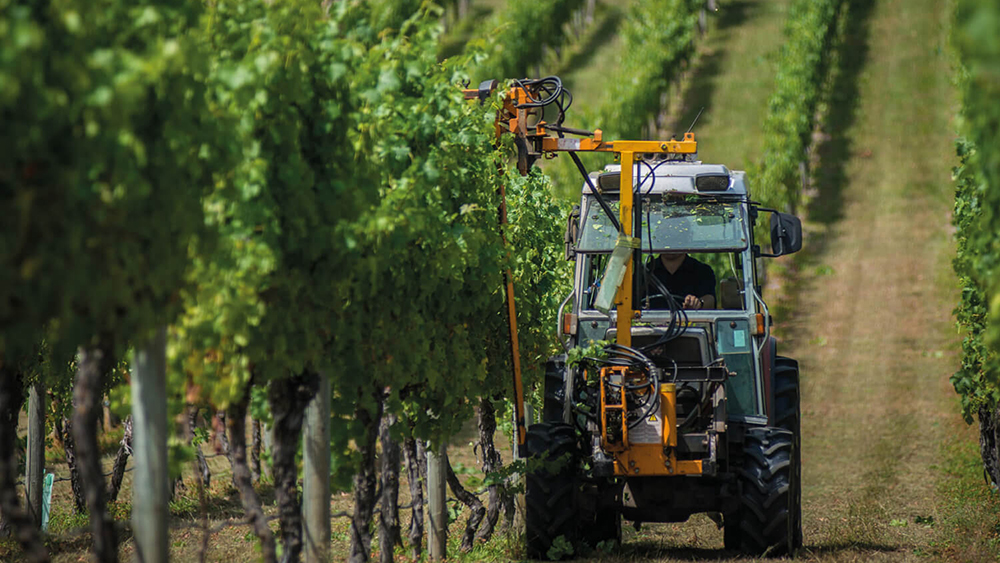 Over the next two episodes I am taking a look at Hawke's Bay and its diverse and varied landscape. Hawke's Bay on the eastern side of the Ruahine mountain range in New Zealand's North Island is well known for its full bodied reds and rich complex chardonnays.
In this episode I am talking with Te Mata Estate viticulturist Larry Morgan, to get his thoughts on sustainability and delve into various aspects of his role at Te Mata Estate, it's varieties grown, and some of the processes of this iconic Hawkes's Bay wine producer.
A maritime climate, free draining soil types with natural low fertility, prevailing hot dry north westerly winds, low rainfall, a long growing season and an annual average of 2220 sunshine hours make Hawke's Bay one of the warmest areas in New Zealand.
The first vines were planted in Hawke's Bay around 1851, with the earliest vineyards being established on the coast and in areas close to the towns of Napier, Havelock North and Hastings.
Later development extended to the Heretaunga Plains and more recently to the edges of the alluvial plains and extend up the regions river valleys. They are a proud wine producing region, and It is now New Zealand's second largest.
The bulk of Hawke's Bays varieties consist of 1,300 hactares of Savignon Blanc, 1,080 ha of Chardonnay, 980ha of Merlot, 555ha of Pinot Gris, 339ha of Syrah, 229ha of Pinot Noir. Cabernet Savignon consists of 190ha and a further 320ha of other exotic varieties. This in total makes up just shy of 5,000 producing hectares planted, 76 wineries and 71 independent grape growers. While many of the national wine brands have a presence here, the majority of Hawke's Bays wineries produce less than 200 000 litres each year and are family owned and operated.
To get the full story download the podcast.
---
Angus Kebbell is the Producer at Tailwind Media. You can contact him here.